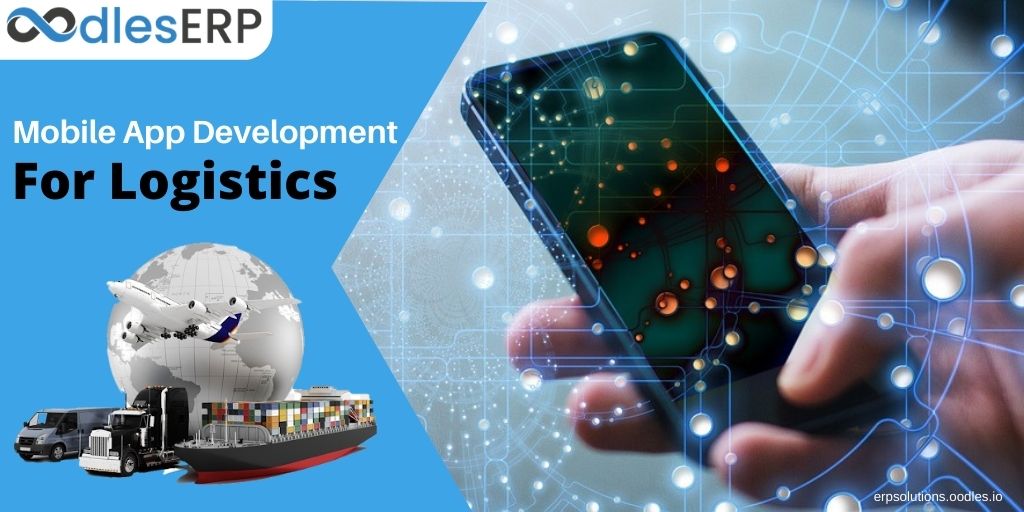 With the competition rising in all major industries, the logistics and transportation sector is no exception. To fulfill the dynamically growing customer demands and expectations, the logistics industry majorly relies on technology. That being said, mobile app development has become an indispensable part of logistics because of its instant tracking features and easy access to transport data. Interestingly, logistics is one of the first few industries to adopt mobile solutions for tracking, monitoring, and overseeing their daily operations. 
Developing a hybrid mobile app for logistics is an effective way to seamlessly accomplish complex routine tasks with optimum load efficiency. Hybrid mobile app development for logistics facilitates transportation monitoring and optimization with effective load management and load planning. As compared to their native counterparts, hybrid mobile apps are faster, lightweight, and bring significant cost savings. Besides, these apps deliver native-like experiences across a wide range of devices and support all major mobile browsers. 
We, at Oodles ERP, specialize in building hybrid and native mobile apps for cross-industry enterprises. Our development team adheres to the industry standards and follows agile methodologies to build enterprise-grade mobile solutions. Our specialization in hybrid mobile app development for logistics and transportation enables organizations to proactively monitor your business processes across devices. 
Read further to explore the significance of mobile app development for the logistics industry. Subsequently, we'll delve into a technical comparison between native and hybrid mobile app development for logistics and transportation. 
Also may also be interested in reading Discover the Scope of a Logistics Software
The Significance of Logistics App Development
Logistics and transportation app development has become essential to address the ever-growing demands of customers. At the same time, it has become an inevitable need to sustain the cut-throat competition prevalent in the logistics sector. Mobile apps play a vital role in logistics management as they facilitate vehicle tracking, shipment tracking, fleet management, and much more. These apps strengthen supply chain activities and eliminate shipment delays by enabling drivers to identify the shortest route to a destination.  Given below are the key features of a full-fledged logistics management mobile application. 
Vehicle and Shipment Tracking
It is the core functionality of a logistics mobile app to track shipments and in-transit vehicles as they reach their destination. Warehouse managers can use these apps to provide drivers with specific instructions to ensure the safe delivery of goods within the stipulated timeframe. A logistics app is equipped with advanced GPS features that enable drivers to find the shortest route to a destination that avoids usual traffic. It ensures speedy delivery of goods and thus provides improved customer experiences. 
Real-Time Insights
The logistics mobile app provides real-time insights into transportation and fleet management processes. It enables managers to monitor their crews' tasks and activities with live updates. A logistics app is also critical to track the whereabouts of crew members and time spent on the assigned tasks. Besides, it provides real-time visibility into supply chain processes and aids accurate inventory management. Other features include streamlined fleet management, faster dispatching, improved record-keeping, and goods tracking. 
Warehouse Management and Inventory Tracking
A logistics application is not only limited to transportation and fleet management. Inventory and warehouse management is a crucial part of logistics as it directly links with the shipment and delivery of goods. It is, therefore, essential to integrate the inventory module with a logistics mobile app. As a result, you can track and manage your inventory data right from the mobile app. It also lets you place orders for stock replenishment and track shipment status on the go. 
Also read Step up ROI from Reverse Logistics in Supply-chain Management
Hybrid vs Native Mobile Apps For Logistics
Both native and hybrid mobile apps for logistics management are equally beneficial for the supply chain. While native apps are generally preferred for logistics management, hybrid apps offer similar features at reduced project costs. At the same time, they are much faster and lightweight as compared to their native counterparts. Since hybrid apps require mobile browsers, you don't have to work on the platform-specific versions of the logistics app. The extensive device coverage is yet another reason to choose a hybrid app for logistics management. A major setback, however, is that you can't run hybrid apps offline, which means you need an internet connection all the time. 
Avail Our Comprehensive Logistics Mobile App Development Solutions?
We are an ERP software development company that provides 360-degree logistics and transportation app development services for enterprises. Our development team uses advanced tools and agile methodologies to build user-centric mobile apps for logistics and fleet management. We use open-source ERP platforms like Odoo, OFBiz, ERPNext, and Opentaps to build performance-driven enterprise applications with custom features. Our expertise in hybrid mobile app development for logistics enables enterprises to streamlines supply chain management with increased visibility into transportation and warehouse data. For project-related queries, reach us out at [email protected].