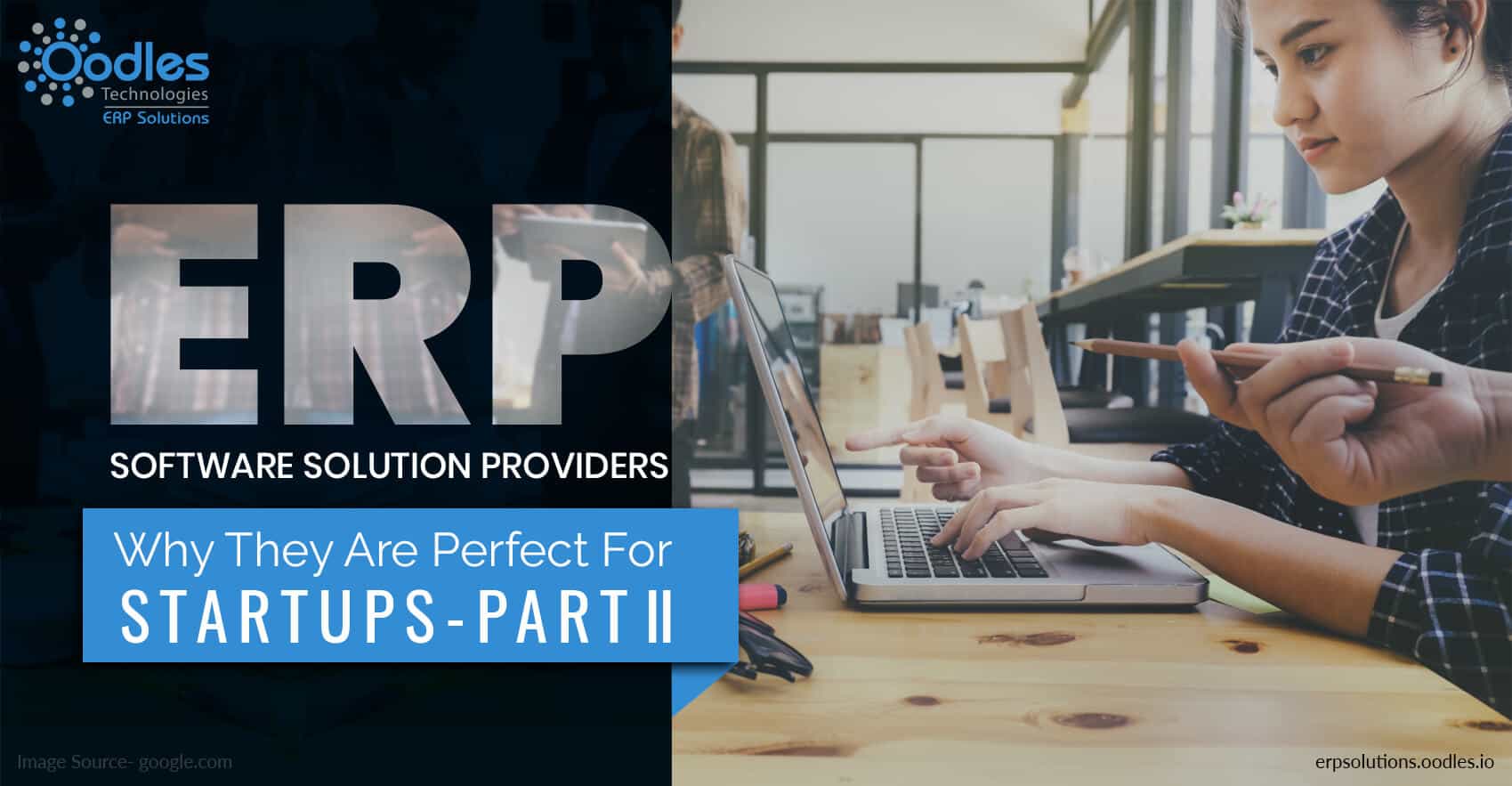 In the previous blog of this two-part series, we focused on how Oodles Technologies' sub-part, ERP solutions for startup businesses can help tackle the pain points faced by startups globally. Now, we are here with part 2 of our, titled "ERP Software Solution Providers: Blessings for Startups!." 
This blog also sheds lights on why hiring ERP Software Solution Providers' services (in a different context) is for sure a perfect henchman.
Apart from all of this, Oodles Technologies not only have ERP Solutions as its subpart but also thrive in Cryptocurrency landscape by offering Blockchain.oodles.io for impeccable blockchain solutions and services.
Oodles Technologies' ERP Solutions is designed to be an agile, flexible and fast ERP software solution provider situated in India, offering its potent services globally. It helps startups to boost revenue, curb excessive operational expenses along with keeping your startup ahead of the curve.
Now, read on to comprehend the reason why hiring one of the best ERP Software Solution Providers' services is a perfect option to transform your startup into a money-making house.
Accounting made easy and simple:-
From cash management, accounting and budgeting to financial reporting, an efficient ERP software system can deal with almost every business operation that is correlated with finance in your startup.
ERP for Manufacturing:-
A cloud-based ERP software solution is a perfect choice for diverse manufacturing industries. It can facilitate agile and fast processing for quality control, production analysis, cost management, and various other manufacturing processes/operations.
Efficient Customer service at your disposal:-
What's more efficient way to kickstart your startup, manage all contacts, begin your digital marketing campaigns with a click of a button. Moreover, by opting for integrated Microsoft Office and CRM tool with an ERP software system, you can always have an upper hand to embrace the most from each of your contact lists.
Keep your startup updated with changing landscapes:- 
Keeping your business up-to-date with changing market trends and insights is one of the most crucial things for any startup to survive and thrive in the long haul. Integrate your business processes with the best ERP software solution and welcome a flourishing venture.
Manage your Business even on the go with ERP:
An ERP system can promote flexibility and ease of access to your crucial data -sets. Yes, it's true that ERP software solutions can offer seamless mobile access to all business data from your smartphones and tablets.
In summary:-
Revolutionary ERP solutions at Oodles Technologies are designed to flourish startups and enable them to handle and streamline different business divisions and their processes, such as finance, HR, CRM, accounting et cetera.
To learn more about best ERP Software Solution Providers for startups and the benefits of acquiring one, or any other assistance related to ERP implementation, contact us at [email protected]