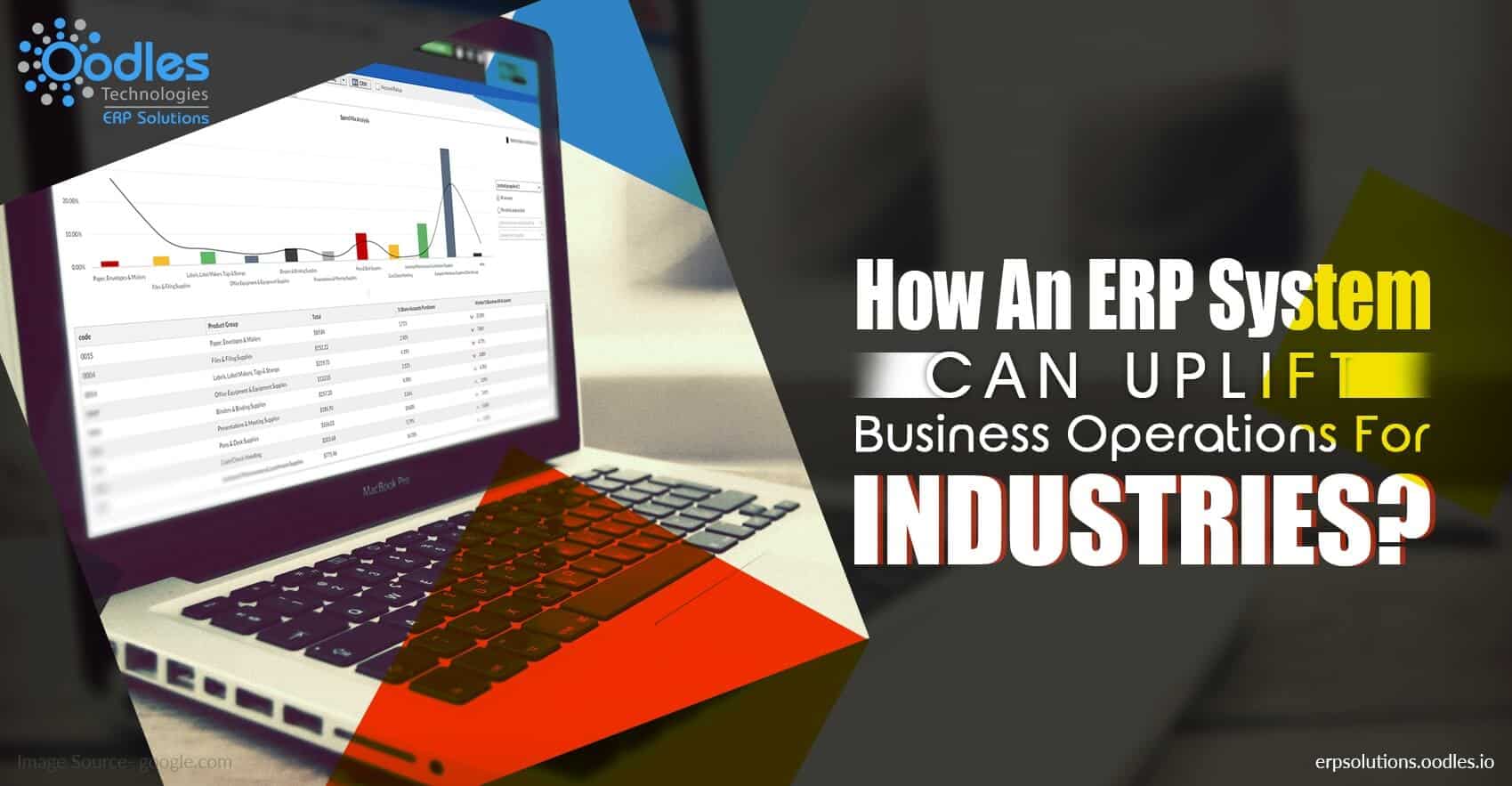 When a company doesn't comply with any ERP system, it's business automation is managed by discrete software solutions, working in silos. When there is lack of data interaction and exchange, the risk of data inconsistency increases. Also, it might not prove to be beneficial to expand the standalone systems to ever-growing needs of a business. Data portability is another big hurdle that becomes severe as the business sprouts manifold.
All the hassles disappear, and the way to business expansion gets smooth when an ERP system comes into play. With an integrated ERP system that covers all business processes and sub-processes, there are nominal chances of data anomalies.
1- Department/sections like Sales, quality control, marketing, production, and finance share data on the same platform, making it easy for the employees to access data.
2- You may not find ever find data integrity issue, single database assures data consistency.
3- No need to have a separate application for each function.
4- Top-quality standardization.
5- Even if the implementation of an ERP system gets costly, you can have substantial savings of operative and administrative cost in the long run.
6- The process of implementing an ERP system is simple, And thus, it offers flexibility with robustness.
7- In case if your competitor's business is ERP ready and yours' not, you can be laggard by not implementing it.
8- If you happen to be the trendsetter in your business arena, then the first mover advantage is always there. Therefore, it always beneficial to have it first hand.
Advantages of an ERP system for Construction Industry:- 
Properly managing business efficiency is the key to success in any business. It gets more pivotal in the Construction industry. However, by implementing an ERP software system in the company, you can take care of almost every salient aspect of the business. Managing inventory, contractors and engineers become extremely simple.
KEY TASKS PERFORMED BY AN ERP SYSTEM IN A CONSTRUCTION INDUSTRY
Cost estimation
Processing purchase and sales order
Raising sales and purchase inquiries
Processing BOM (Bill of Material)
Managing warehouse
Handling CRM
Project planning
It's a must for any business owner to have at least a thorough understanding of ERP and then selecting the product that suits the needs. A web-based ERP software can prove to be the most resulting for Construction Industry as plural projects run simultaneously at remote locations.  And hence, it offers scalability along with high-level security.
In the Arena of Food and Beverage Industry:- 
Food and Beverage Industry has now become the most promising industry of all. So, when an ERP system installed, the best food management practices can be followed. Also, the compliance requirements in this industry are vast, and using ERP for managing the processes can lower the burden.
ERP systems are proficient in managing business operations/processes well, streamlining the processes and meeting industry-specific changes well.
In Summary:-
Hiring the best ERP consulting services can make an ERP system integration into your business operations simple and practical. Hiring a consultant for the same can prove to be a beneficial decision for not only Construction Industry but for every business whether it's large or small.