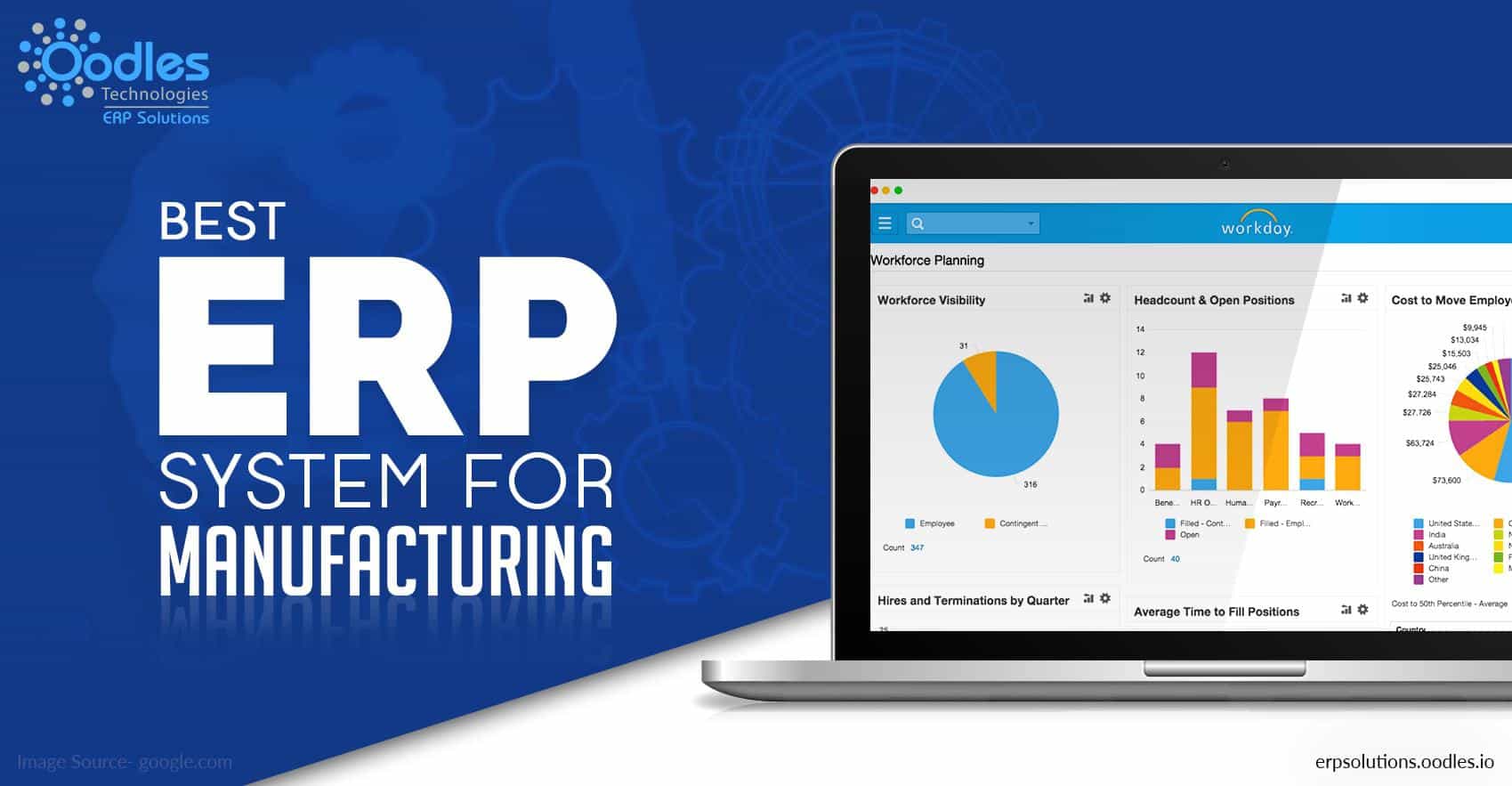 ERP is a diminutive of Enterprise Resource Planning. Its software applications help small and large entities to manage and connect information from all essential areas of an industry with the aim of improving decision-making. ERP software solutions promote the idea of visibility throughout the company and allow decision-makers to strengthen business operations such as; inventory and order management, accounting, human resource, supply chain, customer relationship management, product lifecycle among others. Now, read on to know what is the best ERP system for manufacturing.
The best ERP system for Manufacturing:  
Early ERP for manufacturing platforms might have contained most of the functionality that you ask, but usability was not up to the mark. Or you may have had to do extensive, costly changes to make the software working right. Fortunately, it's a matter that has been done to death!
The cloud makes it easy to implement and access system without investing a fortune. Manufacturing ERP systems in public or private cloud offer advanced capabilities in a safe, reliable environment. Further, cloud architecture lay the foundation for managing software capabilities in the form of discrete workloads.
One of the best manufacturing solutions will incorporate standard, robust integration.  It should offer 80% or more of the functionality you need. Configuration-not modification- should be able to fill most of any capability gap that remains.
You no longer require to deploy distinct ERP and CRM systems, it is possible to implement CRM capabilities and manage customer relationships and experiences on the same platform.
Low Risk, Affordable and Cutting-Edge 
The risk of cloud-based ERP software is quite low among others.
You can use the cloud software without the funding needed for a proof-of-concept project.
Users can have access to manufacturing ERP right from the production floor. Or even use mobile devices when out in the field closing contracts or servicing equipment.
Most importantly, cloud ERP solutions follow a subscription model. Then, you just pay for what you use, and there is no need to hand over your budget upfront. In a nutshell, if you increase the number of employees, business units, transactions, or products, the cloud can scale up. On the other hand, if you need less computing power or data storage, it scales back down.