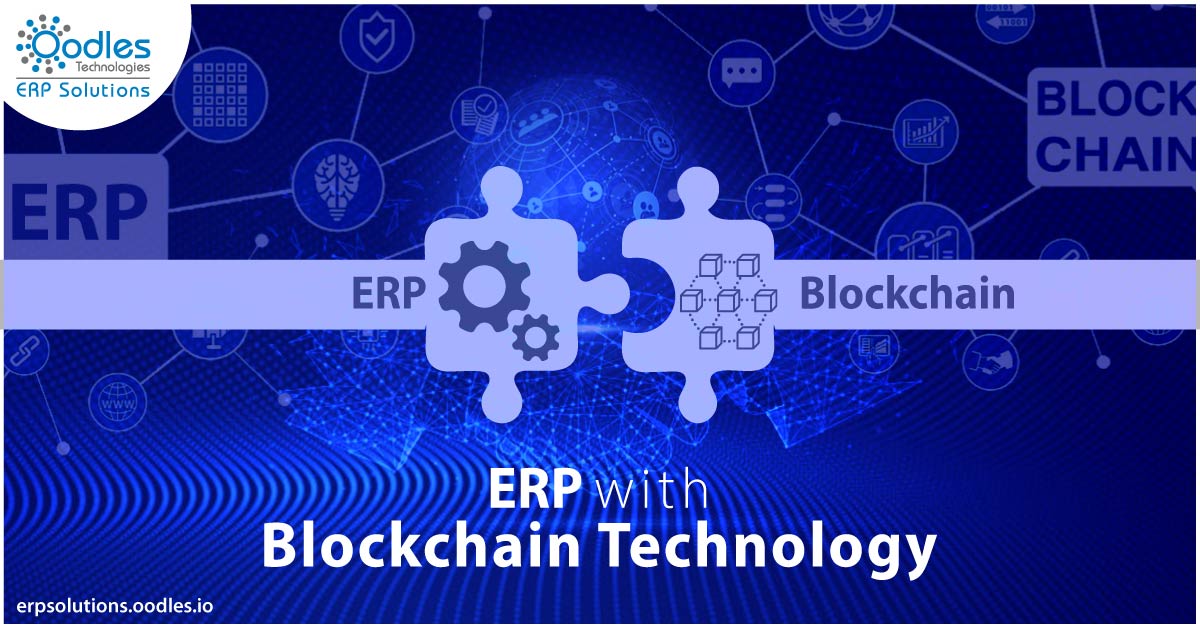 Blockchain Based ERP System | Vital Insights
The blockchain is one of the 'big four' technologies of the future. Developers combine cryptography, game theory, computer science and economics to create a set of tools for building decentralized systems. In simple words, blockchain is a digital shared ledger or database, in which your stored data, since its beginning, cannot be tampered and deleted. The data is stored on various nodes within the network. It ensures that no one has complete control over it, thus, giving no chances of failure. The blockchain is considered unhackable and is the world's largest distributed peer to peer (P2P) network. But the question here is whether we are ready for a blockchain based ERP system or not.
Read on this blog to find out the answer yourself
Blockchain operates as a decentralized network, as well as the underlying mechanism of numerous existing cryptocurrencies like Bitcoin, Ethereum, Ripple, etc.
Increasing internal demand for real-time data across systems and corporate finance has opened its doors for a blockchain based ERP system.
Blockchain and ERP together promise organizations a high degree of security in data processing. Both can enable a variety of industries to view transactions in real time. Thus, it guarantees security as well as transparency.
The blockchain is one of the leading technologies poised to transform ERP, CRM, Supply chain and the ways in which the organizations work.
Initially, built for financial tasks, now it's being used to automate routine transaction processing,  and remove manual tasks and risk of errors.
Blockchain Based ERP System
Data security is one of the biggest challenges for organizations in this digital era. The conventional collaboration tools such as web portals are based on centralized databases and hence are more prone to attacks.
Since everyone knows blockchain is unhackable because of its distributed structure, going for a blockchain based ERP system is a good choice.
ERP product based on the blockchain algorithm and structure can determine how much your data is secure.
ERP systems are centered on individual business units with each one of it having its own data and records. Data discrepancies often prevent businesses to collaborate effectively.
Blockchain-based ERP system has the capability to process and protect any type of data that is utilized at nodes. The combination makes it quite difficult to push through any invalid change. Then, companies can easily collaborate without worrying about data integrity.
Benefits of Integrating ERP with Blockchain
Transparency in the origin and possession process of goods

Reduced cost of tracking and reporting

Transparent and reliable financial transactions

Minimized disputes over shipments, returns, invoices, and purchases

A copy of all essential information which is indelible and can be tracked anytime
Final Analysis
Blockchain technology is shaping the future of numerous businesses. It has the capability to push businesses to think about their ongoing processes and ERP applications. It has spread its roots beyond the financial world and ensures a new approach to ERP across various industries. All you need to do is keep yourself abreast with this technology.
Oodles ERP delivers end to end development solutions at best market prices. We empower your ERP system with blockchain by digitizing and centralizing the business data for seamless functioning and continuous communication of the various sectors. Therefore, we extend you the best opportunities to earn trust with customers, minimize cost and reduce chances of risk throughout the network. We leverage both the technologies to provide expert solutions.
To Read More- Blockchain And ERP Systems: An Efficient Collaborative Platform