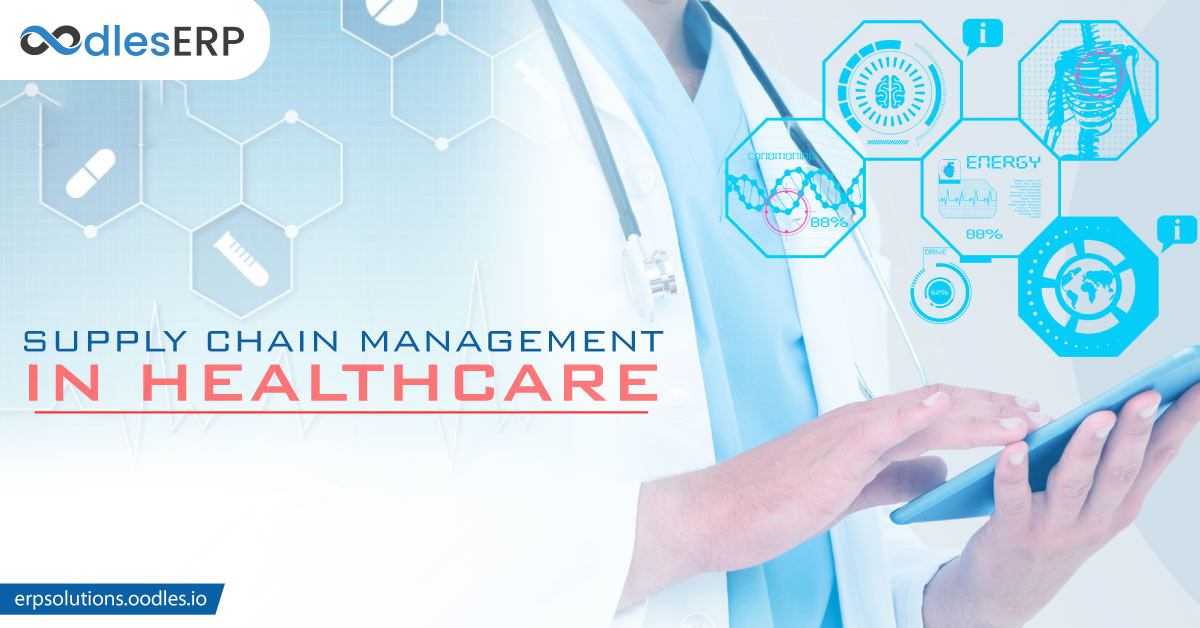 Supply Chain Management in Healthcare: An Overview
In today's competitive era, technology is playing an indispensable role in every sector. Healthcare sector is one of the fastest growing service sectors in the world. No doubt, advancements in technology have shown growth in the healthcare sector also but the increased cost is becoming a major issue. Healthcare sector is witnessing a sharp rise in price for most of its products and services. Due to higher costs, most of the products of the industry are going beyond the reach of common people. Relax, we are here to solve your problem.  Read further to discover the efficient ways to reduce cost and improve efficiency with the benefits of supply chain management in healthcare. It is also one of the key differentiators to separate you from your competitors.
Supply chain management in healthcare is a synchronized flow of medical goods and services from manufacturers to patients. In a broader sense, activities related to manufacturing, extraction of materials, processing, storing and transportation are all included in supply chain management. The main objective of the supply chain in healthcare is to reduce the cost, deliver products in a timely manner and to fulfill the needs of the provider. It's time for you to stop looking at the billing and services portion to decrease budget and start working on the supply chain management in healthcare.
There are three basic flows in supply chain management:
Product flow
Information flow
Finances flow
Important Components in an Efficacious Healthcare Supply Chain
1.) Transparency is the Key to Success
Lack of transparency is a disturbing factor in the healthcare sector. Whether it is about delayed delivery of needed supplies or fluctuation in cost, transparency is lacking in healthcare. However, for an effective supply chain management, transparency is necessary between the customers and suppliers. After all, customers have all the right to know the details as they are the ones receiving the product.
2.) Fast Paced Production is a Necessity
Whether it's the day to day operations or an SOS situation, an efficient supply chain management software can handle pretty much everything. All that it needs is the high capacity of production.
Benefits of Supply Chain Management in Healthcare
1.) Cuts Down Overhead Expenses
Supply chain management helps to reduce the cost expenses in a number of ways. Some of them are:
It builds a stronger and fruitful relationship with vendors and distributors.
It improves the inventory management system.
Supply chain management also helps to achieve customer satisfaction by closely examining their requirements and allows the successful implementation of the inventory system.
2.) Improve the 3C's
Supply chain management works on improving the 3C's; communication, collaboration, and coordination with the vendors, suppliers, transportation and shipping companies. Supply chain management has a centralized distribution strategy which not only makes it reliable for end users but at the same time, gives accurate output results.
3.) Reduces Time Delays in Processes
One of the most amazing benefits of supply chain management is that it reduces the time delays in processes. Logistic errors in distribution, late shipments from vendors and hold-ups on production lines can have a negative impact on the company's ability to satisfy the demands of the customers. Supply chain management software coordinates all the activities flawlessly from start to end.
To Read Next: Importance of supply chain management for business success
4.) Encourages Cooperation Level
High cooperation level with the organizational task is one of the mind-blowing features of supply chain management software. It gives you access to track the distributors and suppliers at all times. The sharing of information not only keeps the stakeholders informed but also accelerates the process of supply chain management.
Let's Wrap it Up!
Supply chain management is all around us and has become a necessity for survival. A plethora of benefits offered by supply chain management in healthcare will take the sector to new heights. ERP.oodles will be pleased to make your survival unbeatable. Supply chain management software services offered by Oodles technologies will help you cut down the cost, improve efficiency and make the healthcare services better and faster.