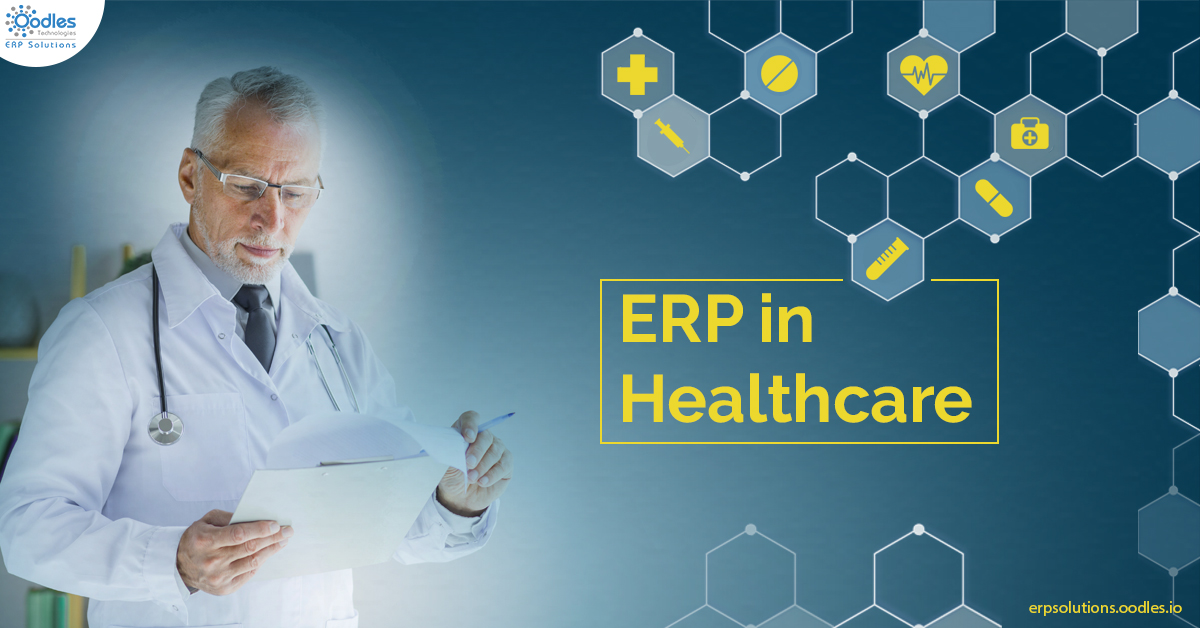 ERP solutions originated in the 1960s. Since then, a wide range of industries has adopted ERP software solutions to streamline their cumbersome business processes/operations. ERPs have almost wrapped up all key business areas and functions. The healthcare sector is no different to reap the benefits of ERP systems. Two major goals of healthcare companies are; cost reduction and high-grade patient care. An ERP system helps improve the operational efficiency of a business. That's also the reason for the widespread adoption of ERP software in the healthcare industry and health experts.
ERPs help in culminating enhanced productivity, profitability, minimal errors, improved communication among various departments, etc. Sharing inaccurate information in the healthcare sector can be very risky for patients. So, healthcare companies are relying on the technology that provides them with accurate data and real-time access to that information when needed. ERP software in the healthcare industry can solve many complex issues and streamline other important activities.
About ERP
ERP refers to an enterprise resource planning system that stores all data on a centralized platform and integrates different business functions of your company. ERP technology is best for keeping track of business data and getting accurate details when you require. It improves communication between various departments of a company.
Here are the top advantages of integrating ERP software  in the healthcare industry:
1. Minimum costs
ERP systems are well-known for increasing operational efficiency and, in turn, reducing operational costs. Similarly, all the key functions of the healthcare company are managed and monitored under one common platform.
ERPs also provide you with the most accurate information about finances and inventory levels, making it a cost-effective solution.
2. Quality patient care
ERP gives remote access to data for healthcare providers and patients. Patients can get access to updated crucial reports and records remotely. Thus, it lets them make important decisions regarding treatment also. Furthermore, ERP systems automate subsequent tests, patients appointments data, their reports, and procedures. Which is helpful in faster payments from insurance companies as ERP software is best for accessing information at any time.
Also Read: ERP For The Healthcare Industry: Top Benefits
3. An Integrated method
An ERP software keeps all the relevant data at a centralized place. So, health care providers or doctors can easily access information from one system. Further, they can also interpret the most up-to-date business facts and figures. ERP integrates all the information coming from different departments into a single platform. Thus, it eliminates the need for taking information from multiple systems. Approaching various software to access information can result in data loss. Not only this, analyzing data from different systems is time-consuming and an expensive endeavor. So, why to keep many systems, when you can store everything in a commonplace.
4. Financial Planning:
With an ERP solution, it is easy to gain complete visibility of all financial operations within your healthcare company. Implementing ERP solutions also helps in maintaining profitability in healthcare institutions along with affordable patient care.