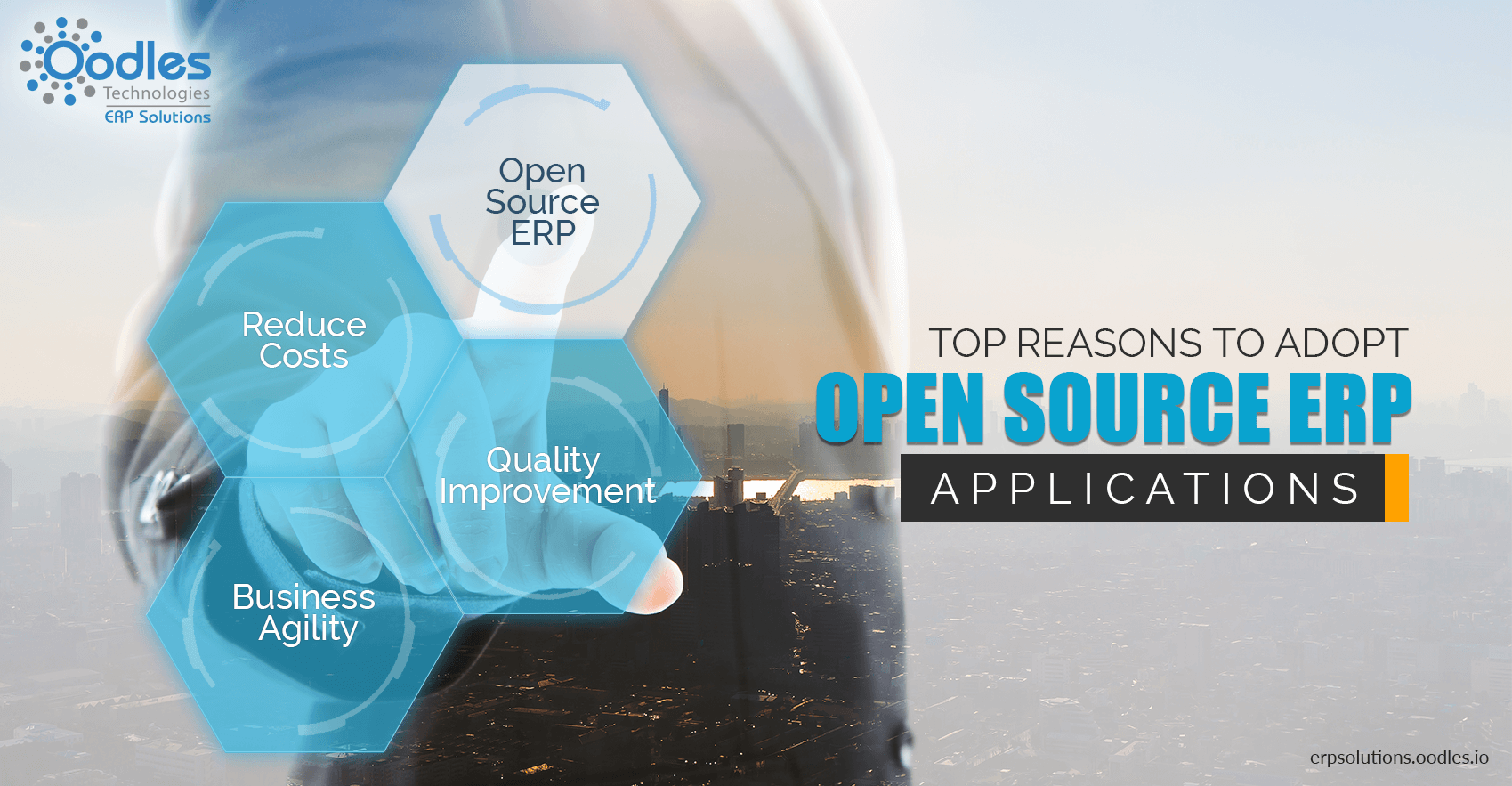 Open Source ERP applications get as much equal attention as Enterprise resource planning systems get. The reason behind the growing popularity of open source ERP software is not that it's free, but it's collaborative nature. In open source methodology, one product is being maintained and looked by more than one company or one mind. Fundamentally, an open source concept is not a new one. This concept has existed long before computers. However, with the ever-growing number of startups companies and their budget and financial constraints, it is becoming more mainstream than ever.
Small to large-scale companies utilize open source ERP software because it allows them to create applications quickly and economically. Besides that, you have a larger developer community support too.
Here are the top reasons why companies should adopt open source ERP applications:
1. Cuts cost
It is evident that open source ERP systems make you do cost savings. They allow you to customize the software in less amount of expense. A company should emphasize the features rather than developing its operating system. With open source ERP solutions, one can build tailor-made software. These custom-made ERP solutions allow you to have a better control over operating expenses. Do not spend money on the features and functionalities that are not apropos to your business model.
2. Quality improvement
So how the quality of your ERP software is improved in case of open source ERP? If any issue arises in the software, it can be identified and fixed by developer community faster with open source ERP. Here, the software is under the eye of many developers, not just one. They ensure the ERP system operates intact.
3. Business Agility
Business agility is about how a company responds to the demands of the marketplace quickly. With, open source ERP solutions, developers, and businesses are able to speed up the pace of software development. Because, in the case of open source software, the code is not confined to vendors' timelines for commercial application upgrades. When they have to wait for vendors to make the changes they want, it affects the pace at which your company can innovate.
To Read Next:  Crucial Benefits Of Using Open-Source ERP Software