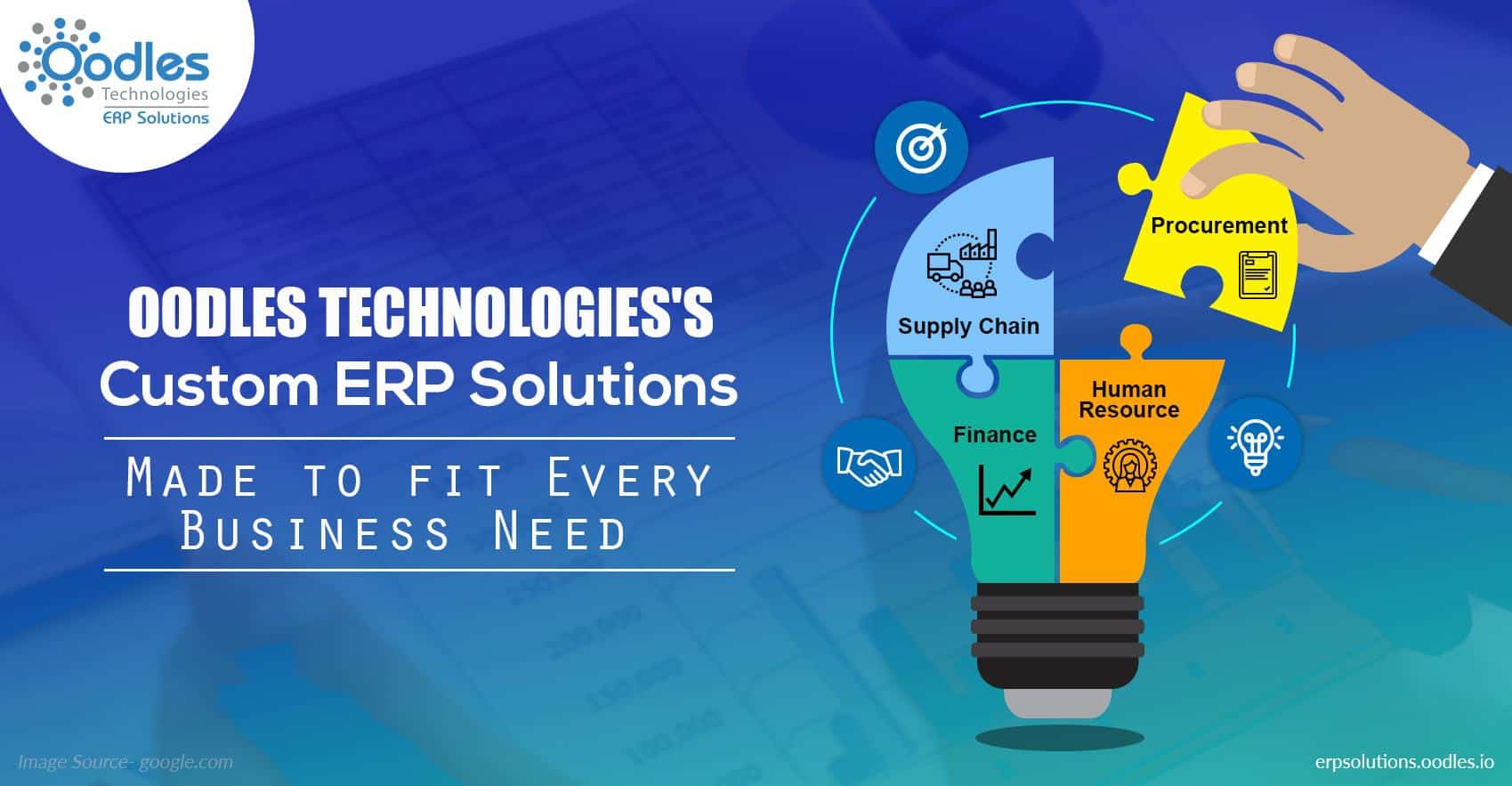 Mostly, business executives and IT managers prefer to rely on prepackaged ERP (enterprise resource planning) solutions for all business related aspects, from accounting to manufacturing. The philosophy for many ERP systems is that a suite of efficient software can exponentially integrate all divisions of business administration. Oodles Technologies' ERP solutions offer the best-integrated tools for this task. While many businesses opt for off-the-shelf ERP solutions, there are numerous benefits of having custom ERP solutions (custom ERP application) implemented within the business.
Often, entities want to have in-depth institutional knowledge of how these systems flourish and how they cooperate with various business processes/operations. Managers who assess any enterprise-wide IT system should need to make the buy vs custom decision early in the process. This article sheds light on the overview of potential issues IT executives face when considering to implement ERP software solutions.
Get answers to these questions before the decision to buy or Use Custom ERP Solutions.     
Though it is faster to having installed a packaged ERP suite than it is to develop one from the scratch, the total time investment largely depends on the level of customization the company requires and the size of data you need to migrate. For many entities, the considerations influencing the build-or-buy decision involve the following factors:
Does the company want to change the way it works for accommodating the software?
Do you look forward to many changes as the company grows?
Do business functions offer a competitive advantage?
Why Packaged ERP Solutions:
For many managers, suggesting their employees for tweaking the way they work to integrate an ERP software is a good idea. However, on the other hand, many large entities are opting to change their business practices to be able to use ERP packages. So, why would a company want to change its business processes? To customize prewritten ERP packages can prove to be expensive. A company may also decide that changing business operations/practices in routine areas could be harmful, areas which fail to provide a competitive advantage.
Why Custom ERP Solutions :
Usually, Custom ERP Solutions will be developed keeping in mind your organization's requirements so that it can become less likely to change business processes. Further, you may need to increase your budget to customize vendor packages- an expense that can be avoidable with a custom ERP software solution.
The conclusion:
If you opt for a custom ERP solution, you yield benefits from customization. However, those advantages will come at the expense of towering development and maintenance costs. Packaged ERP solutions are designed to fully support, but they may fail to be an exact fit for an organization. Thus, for making the right decision, weigh the best consideration of your business against the benefits of an ERP system.