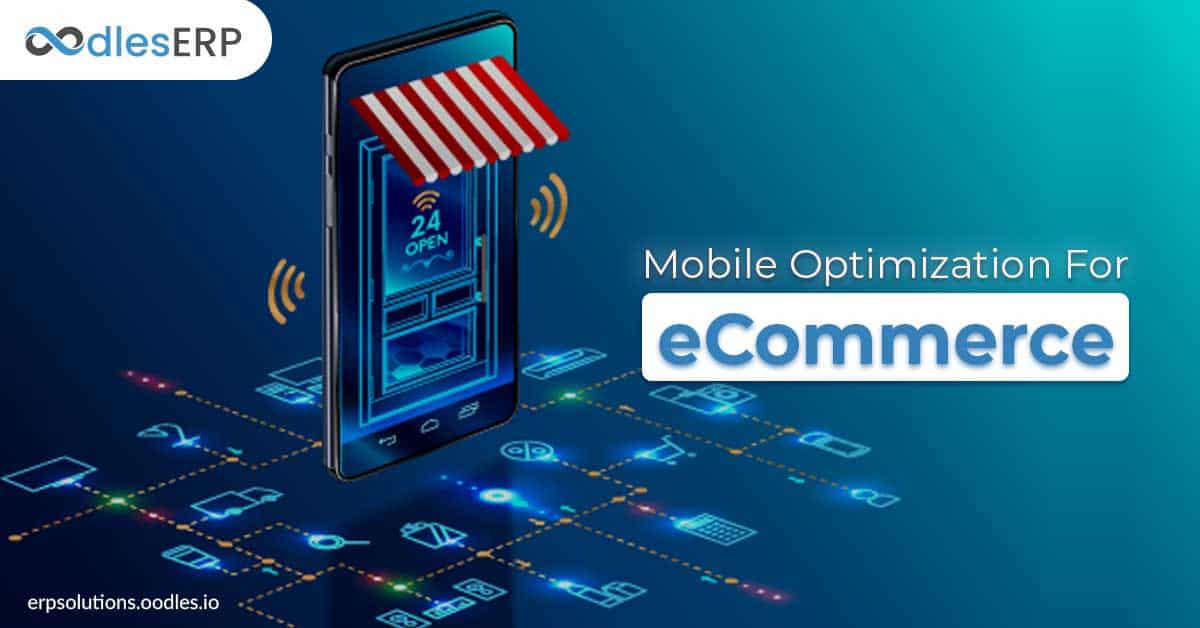 With the growing eCommerce landscape, it has become increasingly important for businesses to have a mobile strategy in place for effective customer targeting. Over recent years, there has been a rapid surge in mobile commerce applications ushered by changing online shopping trends. According to eMarketer, mobile commerce generated 52.4 percent of the overall eCommerce revenue in 2020 that roughly accounts for $270 billion. Furthermore, the figure is likely to reach $432.24 billion by 2022. 
These statistics indicate that mCommerce is going to play a vital role in disrupting the online shopping experiences in the foreseeable future. It is, therefore, more critical for eCommerce business owners to optimize their websites for mobile devices. This blog post delineates a step-by-step approach to make your eCommerce website mobile-friendly.
The Need For Mobile Optimization
As of today, a majority of customers prefer mobile apps for most of their online purchases. Therefore, several eCommerce brands have invested in mobile eCommerce application development to enhance their customers' online shopping experiences. However, it's not essential for every business to develop and launch a dedicated mobile app to corner the market. There are several success stories where retail businesses achieved tremendous success through their eCommerce websites. 
Developing eCommerce applications exclusively for the web platform is never a bad option for small-scale retailers and brick-and-mortar store owners. However, it is essential to optimize an eCommerce website for mobile devices to remain competitive in the market. Besides, mobile optimization is also an important part of the omnichannel retail strategy, in addition to eCommerce application development. 
Improving The Mobile Performance of Your eCommerce Store
Given below are the most important characteristics of an ideal eCommerce store that is well-optimized for mobile devices. These must-have characteristics also highlight the step-by-step approach to upscale the mobile performance of your eCommerce store.
Responsive UI/UX Designs
Having responsive visual elements in UI/UX designs goes a long way towards improving your brand's web presence. It enhances user engagement, improves navigation flow, and aids in delivering great online shopping experiences. For a newly developed eCommerce store, developers must pay special attention to the mobile version of every page. 
It's always better to work on the mobile responsiveness of your eCommerce website right from the start. Nevertheless, you can optimize the mobile version of your website to become more responsive at any point of time. 
Smooth Navigation Flow
Having an eye-catching UI plays a critical role in delivering engaging user experiences across mobile devices. However, it is equally important that your website functions smoothly and swiftly with an easy navigation flow. At the same time, your customers must be able to easily find the products they are looking for with minimal effort. Therefore, as an eCommerce website owner, you must ensure that all your product pages are responsive, clickable, and easily accessible. 
Improving your website's navigation flow gives you the opportunity to engage your website visitors and encourage them to navigate through different pages. As a result, it increases session duration, reduces bounce rate, and drives more sales and conversions. 
Faster Website Load Time
A website's load time is a crucial factor that determines whether or not a visitor is going to stay on your site. It also significantly impacts the count of your returning visitors. According to Moz, the ideal load time for a website on web browsers is 2 seconds while it is 3 seconds for mobile browsers. Nevertheless, anything between 1 to 3 seconds is considered good from the SEO perspective. You can easily check your eCommerce website's load time and performance on GTMetrics. 
If your website pages are taking more time to load, then it's high time you should optimize them for both web and mobile interfaces. Under normal conditions, a website's loading speed can be increased by optimizing images, implementing cache plugins, and reducing the amount of content. It also involves reducing the image size without impacting the quality of images. Besides, it is important that you implement the AMP (accelerated mobile pages) protocol to ensure that your website pages load faster on mobile devices. 
Hassle-free Checkouts
As an eCommerce website owner, your ultimate goal is to encourage visitors to make purchases and convert them into customers. To achieve this goal, it is essential to provide a smooth navigation flow and easy check out process. In a nutshell, the checkout process should be fast, efficient, and less complicated to move the customers along the sales funnel. At the same time, it is advisable to provide multiple payment options for your customers' convenience. 
If your existing eCommerce store falls short on any of the aforementioned factors, you must take appropriate measures to run an upgrade. 
How We Help You With eCommerce Application Development and Customization?
We are a seasoned Custom Web application development company that also specializes in 360-degree eCommerce application development and eCommerce ERP solutions. Our developers use the latest tech stack and agile methodologies to build customer-centric eCommerce ERP solutions with responsive visual elements and smooth navigation flow. We also have proven expertise in eCommerce mobile app development for better user engagement across mobile devices. We use open-source software platforms like Odoo, Magento, Shopify, Prestashop, Broadleaf Commerce, and WooCommerce for eCommerce application development. For more information, visit erpsolutions.oodles.io or drop us a line at [email protected].