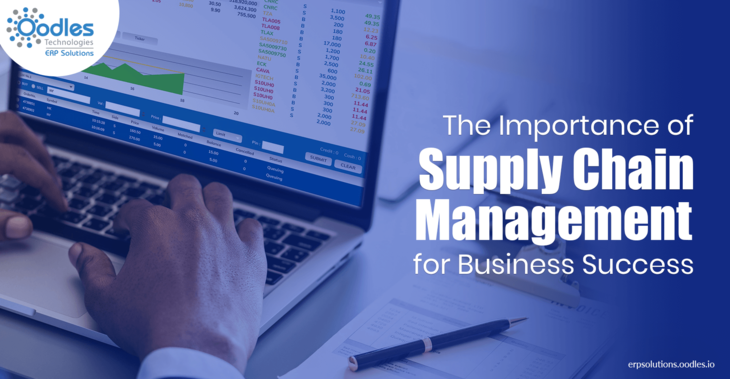 Supply chain management is a crucial part of many firms, no matter what the prevailing business atmosphere is. Not only this, it is also an integral part of an Enterprise Resource Planning (ERP) software system.
SCM refers to the strategic coordination of business functions that deals with purchasing an item on right price, production, warehousing and moving it to the end-user. All in all, it is important to manage supply chains effectively as it can result in operating expense control, improved inventory management, cash flow, and overall profitability. You need to fathom the fact that the financial health of your business depends on the smooth functioning of supply chains. Therefore, your SCM need to be integrated with an ERP software to keep an eye on inventory and use all resources optimally.
Here are the various benefits of supply chain management software:
1. Reduction in operating costs
With supply chain management, you are able to cut down on day-to-day business operation costs. It improves your inventory management by effectively sourcing raw materials and eliminating defective resources. Retailers also need effective supply chain management to quickly deliver expensive products on time in order to limit inventory holds longer than necessary.
2. Boosts profits
As SCM software offers complete visibility into supply chain operations, it helps to increase profit margins. It also provides a good collaboration with suppliers and other vendors. In turn, this impacts business productivity positively. As a result, a company's profits get boosted.
3. Improved customer experience
Everyone knows how important is customer satisfaction in a business. Customers will be satisfied when they will receive the correct product assortment and quantity on time. They also want products to be serviced quickly if repairs or replacement products are requested/needed. For this, SCM makes sure that customers are satisfied at all times, which can improve your business's bottom line.
4. Enhances financial performance
Supply chain managers are mainly concerned with improving cash flow. It is one of their pain points. Implementing a supply chain management software can address all challenges regarding cash flow. Besides, it enables companies to monitor, evaluate their current processes, and identify the issues that slow down and hamper financial flow. Finding out the right solutions to address the problems is what an ERP does.
To Read Next:  Top Reasons To Adopt Open Source ERP applications