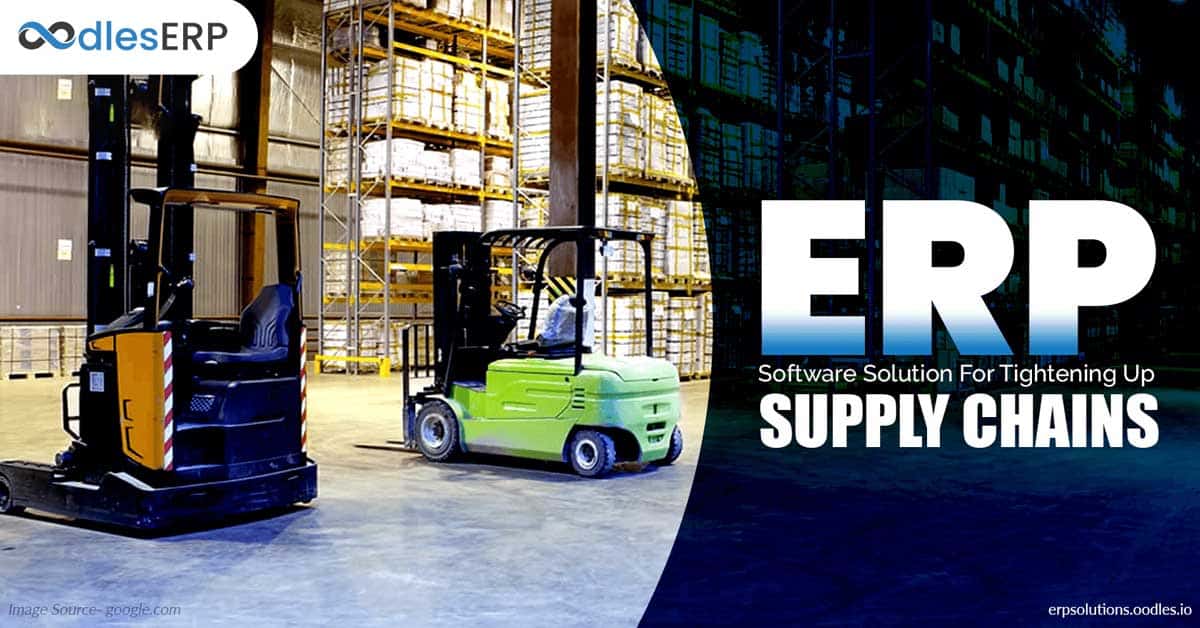 The success of your business inextricably depends on the performance of its supply chain. Based on a survey, 80% of the organizations with high-performing and successful supply chains acquire a revenue growth greater than average within their industries. The poor performance of supply chains is one of the major reasons for business failure in any industry. Adopting ERP software solutions can tighten up your supply chain and help to improve the productivity of the whole business. Not only that, but it can also help you to provide excellent customer service (experience).
Supply chain software development is a management of all the processes and activities that involve obtaining raw materials, manufacturing, and the distribution management of finished goods and services. For manufacturers, managing the supply chain efficiently is a very crucial part of a company. Otherwise, the complete process can be in shambles. The key to making supply chain management efficient is in making sure that the process runs as smoothly as possible.
Here are some ways how ERP software solutions can tighten up the supply chain of a business:
1. Improve Inventory Management
ERP software solutions can benefit a business by offering a complete tracking system that helps a company to take charge of inventory/product stock and manage it well. Implementing an ERP software can give a business the capability to categorize and organize their inventory. So that the people in charge can easily order the right quantity. Moreover, it offers an efficient way to manage detailed warehouse data and record the movement of products. This way supply chain supervisors can have the understanding of all what inventory is on hand, what has been shipped out, what hasn't and where the inventory is at all times. An ERP system also helps supply chain managers to identify and react to surplus inventory.
2. Real-Time Reporting
When you report manually, you become prone to making a lot of errors. With it, the overall frequency gets affected as it involves a manual and labor-intensive process to collect data. This results in making weak and unproductive decisions because of inaccurate and outdated data. If you implement ERP integrated SCM (Supply Chain Management) system, it lets you access accurate data in real time about supply chain performance. Business can use this streamlined data to improve the efficiency of their SCM operations.
3. Transparency
Transparency in supply chain activities gives you the power to make smart decisions when it comes to ordering and purchasing of products. Additionally, a business can serve their customers in a more confident way as they have greater visibility of the orders. With an ERP integrated SCM, supply chain executives can identify problems and quickly solve them.
4. Improved Vendor Relationships
A good relationship with your vendors means better relationships with end customers. When you have better relationships with vendors, your end customers will get products quickly, more efficiently, and less costly. An ERP solution is able to offer vendor portals that liberate vendors to access their account information they need. Integrated systems and automated processes will provide a way to businesses for improving collaboration and coordination with their vendors, and ultimately making stronger working relationships.