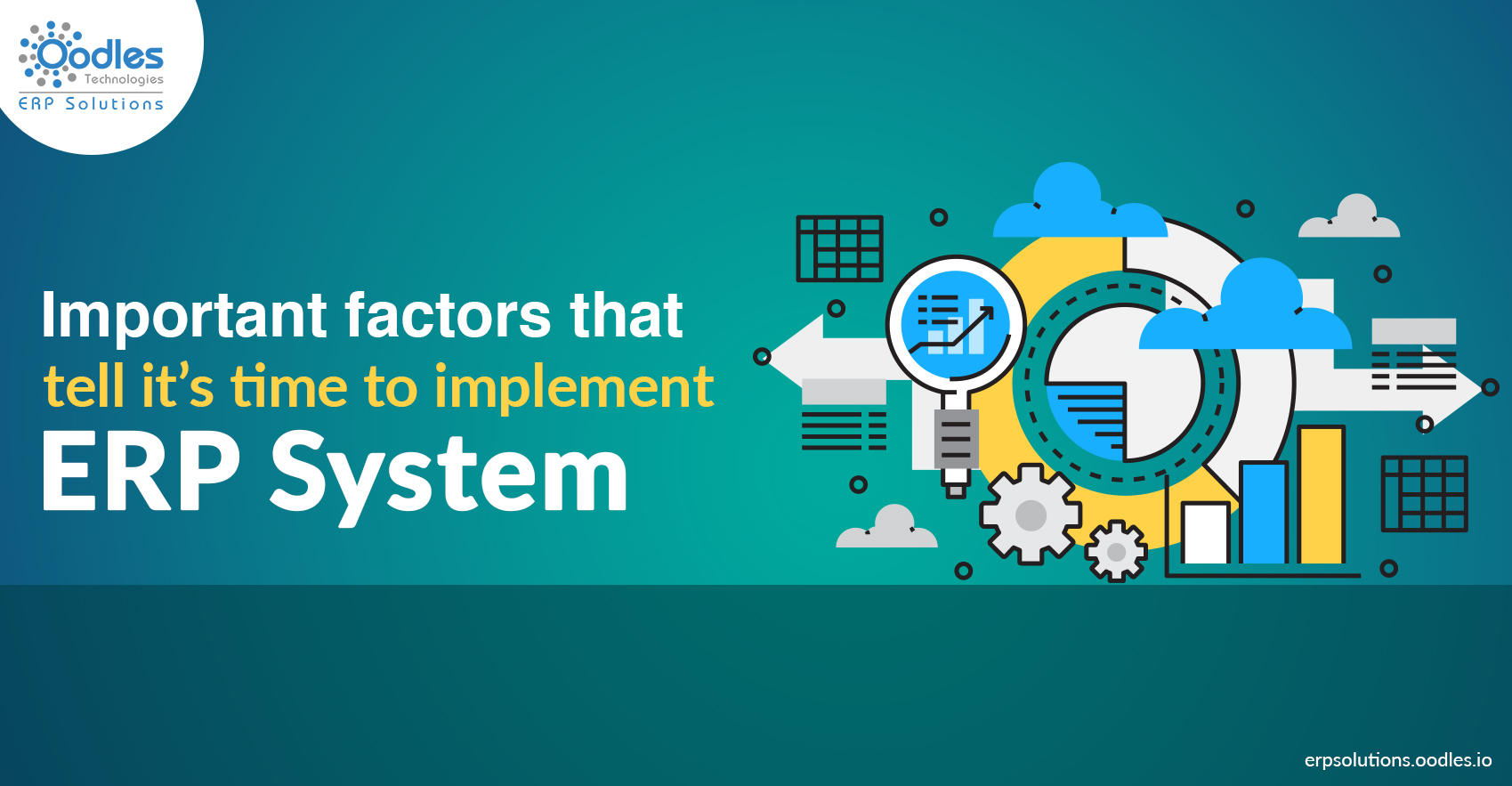 To implement an ERP system, sound knowledge about when is the right time is very necessary. ERP system covers roughly all industry business processes and comes in many different forms that help address your business challenges.
Altogether, the ERP system is suitable for all kinds of businesses, from small to large. However, there are some industries which are going to take ERP's benefit the most.
Before we dive into knowing about industries that benefit the most from ERP system, here's a rundown of some important factors that tell it's time to implement an ERP system.
1. Growing demands
When your organization grows with time, obviously the company's complexities also grow. A software which has the ability to grow with your company is very necessary. An ERP software is scalable to address future company demands and needs.
2. For a strong customer base
There is a cut-throat business competition going on in the market. You would not want to lose your customers to other companies which are using advanced tools to grow their business. Don't let the inefficiency in the business affect your customer relationship and implement an ERP system.
3. Fix to complex business issues
To better manage and control all processes, a company must have installed an ERP software. It will streamline complex operations and give you useful insights to make better business decisions.
4. Old legacy Software systems
Traditional software systems used by companies lack upgradation capabilities and have become obsolete. So, they are not sufficient to serve businesses and users on a great scale.
The need for ERP implementation depends on other factors also. Understand your company's requirement and then move forward with an approach to ERP system implementation.
These are the industries that will benefit the most from by Implement An ERP system
1. Manufacturing
2. Wholesale Distribution
3. Professional Services
4. Construction
5. Healthcare
6. Hospitality
In a nutshell, nearly every business need ERP solutions to reduce real-time errors and effectively collect all business information. Because it is one of the best business software tools to boost up the functioning of business processes.
I hope, this blog will help you to know the perfect timing to implement an ERP system.
Visit:  You Can Prevent Cyber Attacks With Timely Upgradation Of ERPs