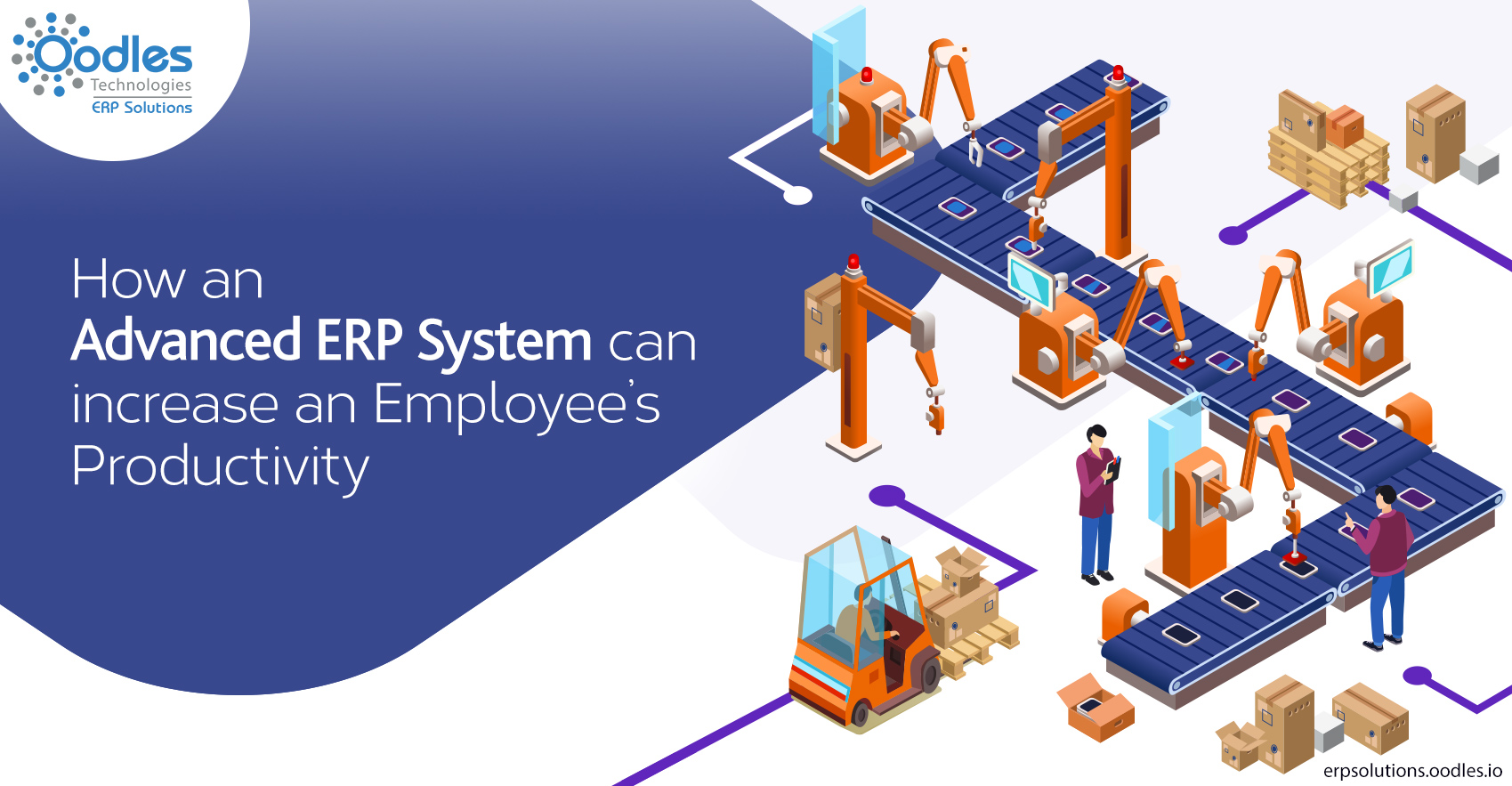 Role of an advanced ERP system in improving an employee's productivity
Almost every industry can reap the benefits from an ERP system. An advanced ERP system can track and efficiently manage the core operations of a business. Overall, it helps to increase the efficiency and productivity of an organization as a whole.
But how can one underestimate the power of employees in one's business? The most important asset of any company is its employees. In this highly competitive business world, companies smartly spend their money and resources on employees in order to expect high productivity results. A smooth amalgamation between man and machine also becomes increasingly necessary. For improving business efficiency, it's very crucial to provide your workforce with relevant and useful information at the right time. Then, if employees get timely information, then they can utilize it to boost productivity. And this is the specialty of an integrated information system i.e an enterprise resource planning (ERP) system. Almost all SAP B1 partners in India would agree to that ERP systems improve employee productivity.
Speeds up an employee's efficiency
At initial times, employees were engaged in a lot of manual work, resulting in wastage of the precious time. The time spent on this otherwise could have been utilized to design better business strategies. Implementing an ERP system makes all the manual tasks automated within a business.  ERP system has one central system that collects new information. A lot of manual, repetitive tasks that are associated with the data can be easily automated. In turn, they can save you a lot of time. The time saved on each task can be utilized by each employee. Hence, employees can utilize this time to boost their productivity as well as the company.
Another way that can help increase productivity is the use of cloud ERP. Because the central database is stored in the cloud. So, time devoted to data synchronization, software management, and tracing faults and inaccuracies get spared for more productive tasks, therefore, reduce costs.
In fact, employees who belong to other departments can take great benefits from an advanced ERP system due to its centralized system. Since 90% of the work gets automated and human work minimized, it cuts down on the size of the workforce. However, as a whole, it gives immense advantages to an organization. ERP enables businesses to adopt smart business practices and smart decision making.
To Read Next:  When It's Time To Upgrade QuickBooks To An ERP Software