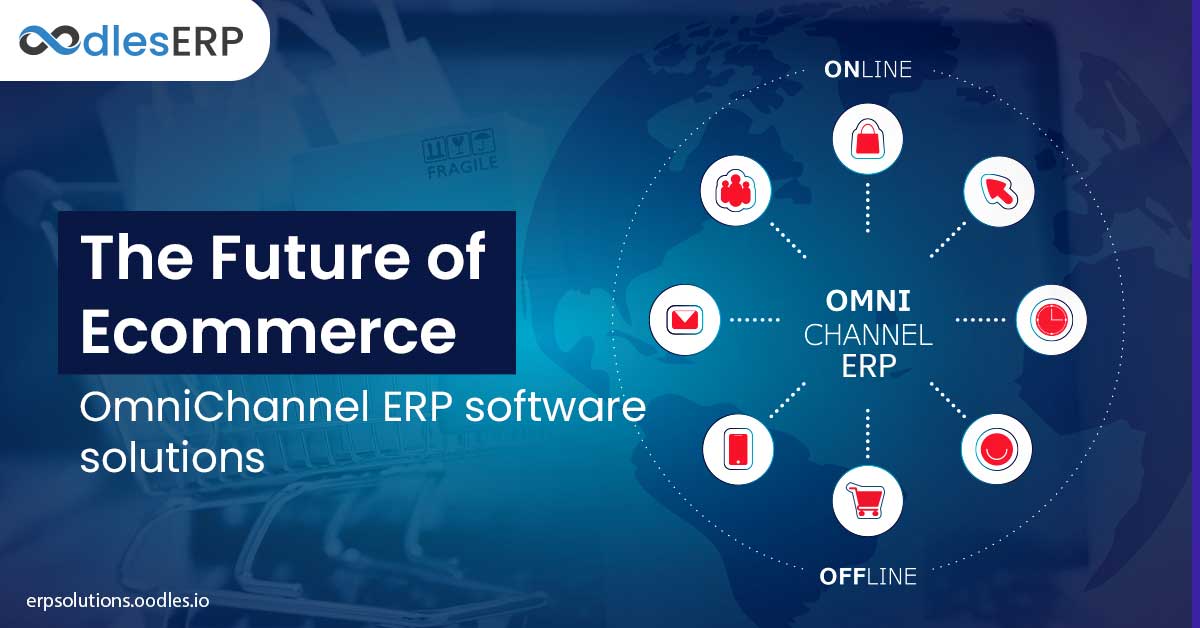 It's a well-known fact that eCommerce has become integral for retail businesses around the world. Not only does an impressive online presence determine sales over the internet but also affects offline sales. However, managing inventory and warehouse for both online and offline stores can be a complex task. Employing an Omnichannel ERP system ensures a backend that puts together all sales channels under a central management system. As all operations and data are unified, an omnichannel ERP streamlines both online and offline shopping experiences for customers as well as businesses. Also, for retail chains with hundreds of stores and various online retail platforms, it is especially necessary to implement an omnichannel ERP that fulfills all their operational needs under one roof. At Oodles, we develop customized omnichannel ERP for retail businesses to efficiently manage their retail channels while reducing operational overhead and improving customer service.
Let's take a look at the features of an Omnichannel ERP software solution:
Robust eCommerce integrations
Robust and scalable eCommerce integrations form the basis of an efficient omnichannel ERP. Not only does the ERP integrate with eCommerce channels but also has a high number of orders than can be placed per hour. At the same time, it supports real-time inventory updates as new orders are placed.
Multi-location inventory management
Omnichannel ERP enables businesses to use different websites, store locations, and marketplaces to supply products to customers all over a geographical area. Inventory is stored at different locations but managed centrally to have an accurate logistics system.
Real-time data management
When operating over eCommerce platforms, real-time management of inventory, orders, purchase, sales, and accounts is necessary. Omnichannel ERP ensures seamless integration and update of inventory data to ensure smooth sales and customer experience.
Powerful CRM 
Establishing customer relationships is key to driving returns. With analytical tools in tow, omnichannel ERP by Oodles creates customer profiles that aid in offering personalized recommendations. This ensures consistent customer experience and, thus, customer loyalty.
Retail automation
Omnichannel ERPs automate most operations like inventory update, consignment management, order status, warehouse management, quality checks, routing, and more. This enables businesses to focus on product quality, variety, and marketing efforts.
Omnichannel ERPs, thus streamline the otherwise complex management of an assortment of online and offline stores. We are an ERP Development Company that focuses on transforming business opportunities for enterprises of all sizes, using technology. Our development services include mobile and web application development as well as SaaS models for various ERP functionalities. Our dedicated team of experts ensures you have an efficient backend and frontend for your eCommerce platforms. Get in touch with us for stepping into the future of eCommerce with Omnichannel ERP software solutions.
Read More: Ace Restaurant Management with Odoo development services