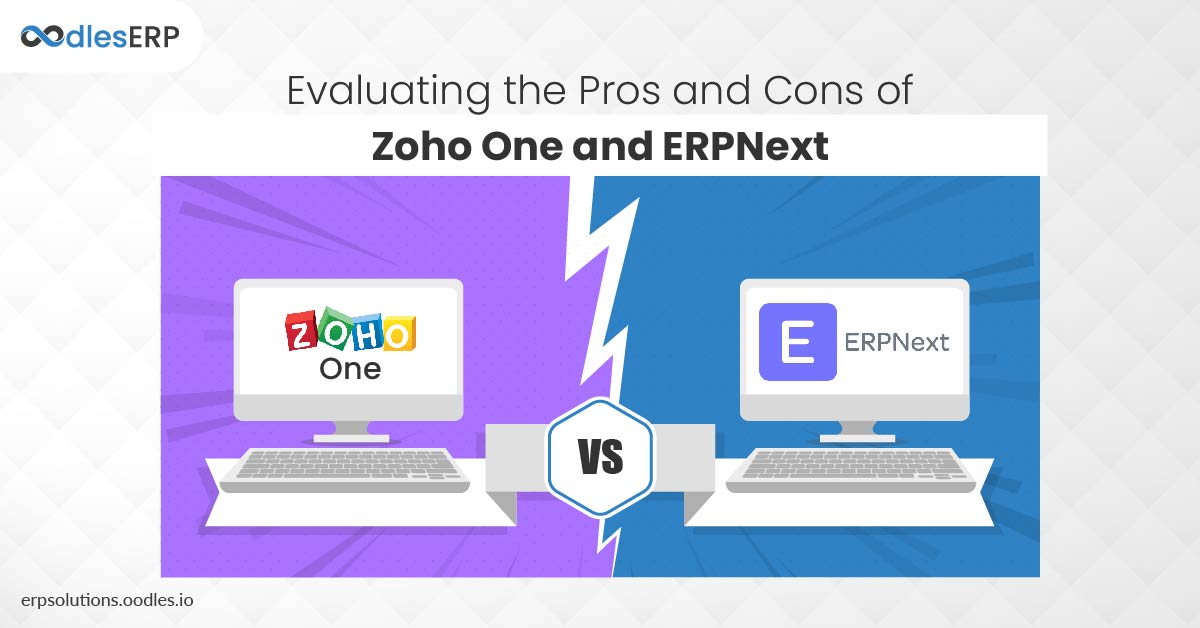 Deploying an ERP software is an expensive proposition in terms of licensing costs, maintenance, dedicated resources and time. With so many ERP solutions available in the market, selecting the right ERP solution can be an overwhelming task for businesses. Choosing the right ERP software depends on a plethora of factors ranging from budget to infrastructure of the organization. Let's explore the pros and cons of ERPNext vs Zoho One. 
We are an ERP development company that provides software development and integration services to meet specific business requirements and streamline workflows. Our ERP team provides end-to-end integration services to enhance the existing capabilities of businesses. 
Pros and Cons of ERPNext vs Zoho One
ERPNext
ERPNext is an open-source enterprise planning software that enables businesses of all sizes to optimize efficiency. It enables business associates to manage accounting tasks, human resource responsibilities, and project management concerns within a single interface. Using ERPNext, business managers can even review staff information, gauge employee performance, analyze the organization's financial position and delegate tasks to employees. In addition, it enables managers to monitor stock levels in real-time to ensure inventory is well-equipped to support routine operations. 
ERPNext supports both Web browser and Linux operating systems. It supports a plethora of modules including customer relationship management, asset management, manufacturing and sales management. 
Key Features of ERPNext
* Cross-compatibility
* Flexibility
* Website creation and design
* Calendar
* Employee appraisal
* Multi-currency support
* Comprehensive user interface
* Embedded reporting system
* Inventory warehouse management
* Time log entries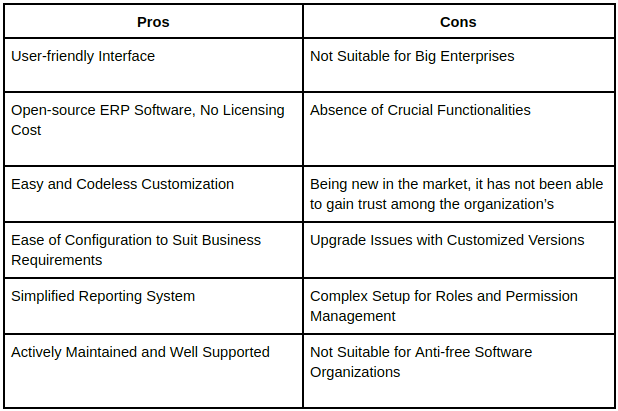 Zoho One
Zoho One is a business process management software that enables organizations to have full supervision over their business data including security processes and employee management. It has native applications for iOS and Android that enables business managers to use the app on their mobile devices and work remotely. In addition, Zoho One increases the efficiency and productivity of business associates as they can access accurate data in real-time.
Zoho One has more than 40 applications that enable organizations to manage all their business operations on one suite. It enables business managers to reach potential customers, improve work productivity and increase sales with a single login and password. 
Key Features of Zoho One
* Customer reports management
* Training management
* Inventory management
* Time and expense tracking
* Marketing management
* Vendor management
* Remote troubleshooting
* Billing and invoicing
* Recruiting module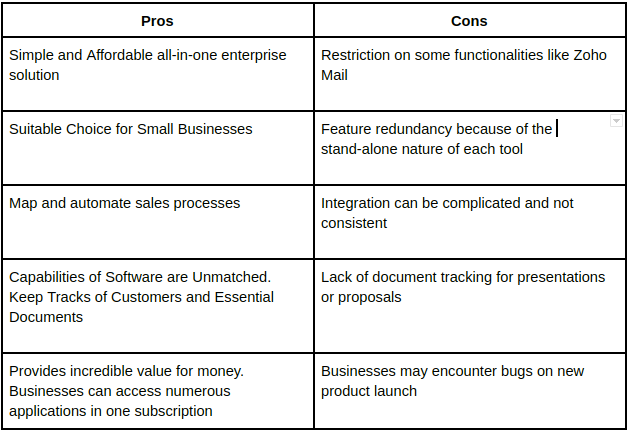 Choosing the Right ERP Software: ERPNext vs Zoho One
Every organization requires a certain set of applications/modules to meet the dynamically changing client requirements. For instance, businesses can invest in Zoho One to eliminate the need to buy different applications/module to seamlessly run business operations. It provides an integrated suite of more than 35+ apps to manage business processes with centralized administrative control from a single platform. Similarly, businesses can invest in ERPNext if they want easy and codeless customization. 
The battle of Zoho One vs ERPNext is never-ending as both the ERP software have their own pros and cons. Successful business leaders acknowledge the value of having the right ERP software. The right ERP system will maximize the profit and increase the operational efficiency of businesses.
At Oodles, we provide ERP development services to meet specific business requirements. Our implementation and integration services enable businesses to streamline and automate their routine operations. 
Connect with us to avail the benefits of our ERP development services!
To Read Next: Weighing the Pros and Cons of an Open Source ERP vs Enterprise ERP