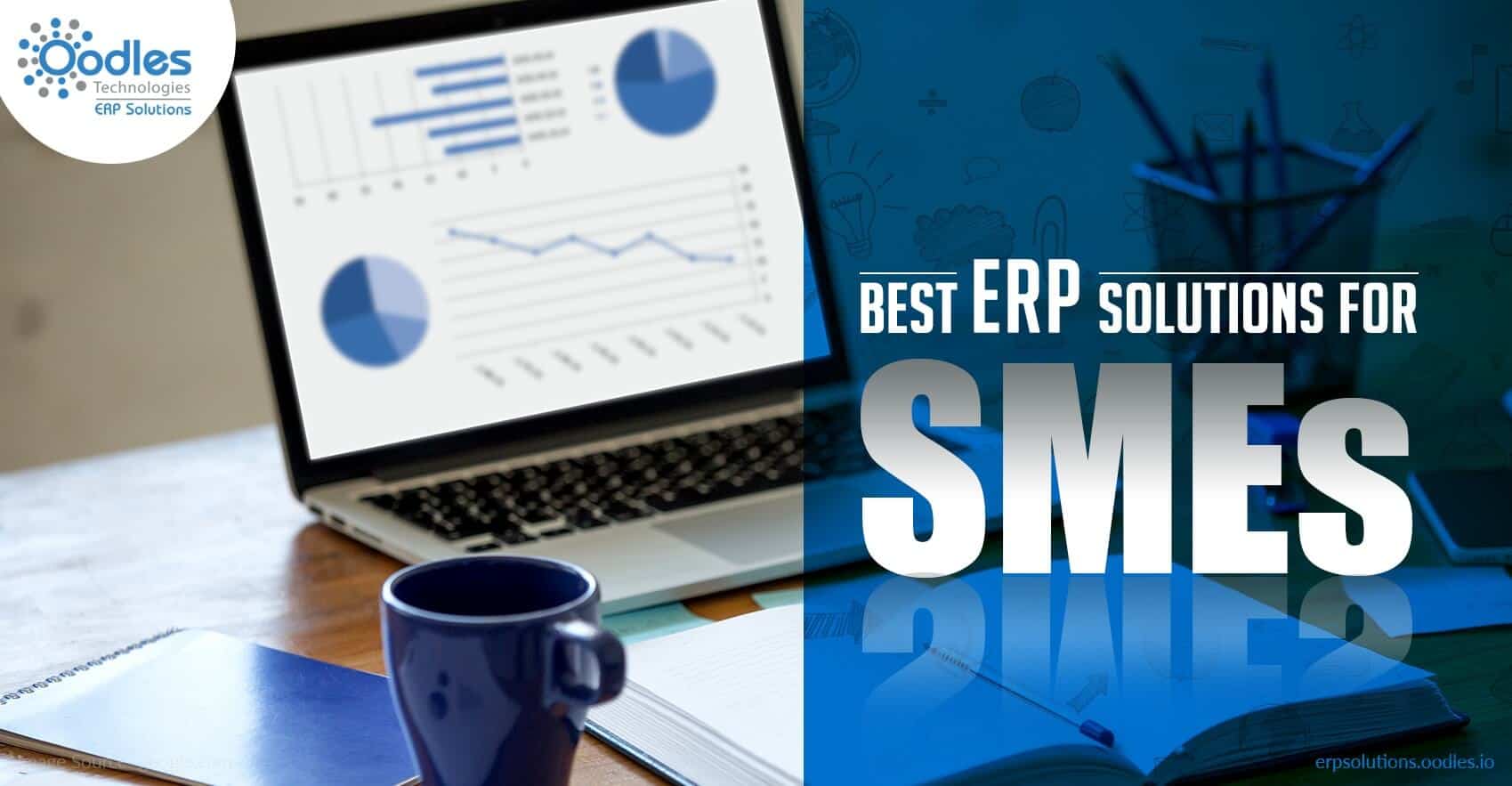 The global market is always flourishing where myriad of SMEs start every year. And nearly 50% cease to exist in first 3 years of the business itself, primarily, due to lack of a long-term business strategy to make a mark in this cut-throat global market. Even though, ERP for SMEs is being adopted because of several reasons. Let's read on to them:
ERP for SMEs (Small and Medium-sized Enterprises)
Competitive pressure from larger counterparts: Most SMEs operate globally, and thus, the majority of them have MNCs as their clients.
Peer Pressure: Considering the growth by the implementation of ERP for SMEs, several SMEs adapt to them because their peers have done the same.
And to:
Achieve competitive benefits and have a quick response to this dynamic market scene.
Integrate and improve their business processes and functions.
Enable quick responses to the changing market situations
Proper utilization of the resources
Increase customer satisfaction
Decrease planning cycle time
Reduce the time of manufacturing cycle
Expand to global outreach
Reduce inventory
Fewer errors in orders
Reduce man-power
In spite of the fact that the implementation of ERP for SMEs is neither easy nor straightforward, they are keen to implement the best ERP software solutions.
And here are some of the key challenges that any SMEs faces:
Less Information: In other words, there is a low level of awareness amongst small and medium-sized enterprise regarding ERP consultants, vendors, applications, etc. They find ERP systems to be magic wands, which can help resolve all their business problems.
Perception: SMEs have a wrong impression that ERP is meant for big players in the market, chiefly owing to the higher costs of acquisitions, implementation and maintenance. However, this is not the case, know how ERP for small businesses help them grow at a rapid pace.
ERP implementation: SMEs have heard, and also believe, of the quite-publicizing failures of ERP systems.
In comparison to their larger counterparts, SMEs have less capital.
Choice: SMEs need to perform adequate care while choosing an ERP vendor. They find themselves in a dilemma of choosing companies: they're unsure of using an ERP software of a big name or a small player.
Change in Management: One of the significant reasons why ERP systems implementation has failed globally is because for many the implementation of an ERP system is an automation project and not a system that involves change management.
Lack of Resources: Most SMEs find trouble making full use of ERP software solutions because they usually do not have an in-house IT team. Thus, resorting to external agencies to help them.
Before beginning the ERP system journey, SMEs need to ask themselves whether they are ERP ready, as well as, capable of it proper implementation;
Some of the factors to be considered before starting an ERP system implementation are:
Infrastructure resource map out
Thorough Education about ERP
Human resource planning
Management commitment and leadership
Training facilities
Responsibility to assign right people for ERP implementation.
Incorporating cloud-based ERP systems and detailed financial planning which can decrease implementation cost and the time needed for going live with the system.
Maintaining a balance between the vendor and the company; the vendor and the executives of the company should sit together and understand pros and cons.
Both the sides should be ready for compromises as and where possible. These certain adjustments may seem to be insignificant, however, they have greater impact when it comes to the structuring and segmentation of software programs.
The vendor needs to investigate software competencies of the company. The conducted study will help the vendor to assess the requirements of the company for better ERP software solutions.
The success of ERP implementation is definite if small and medium-sized enterprises and vendors can stick to the basics.