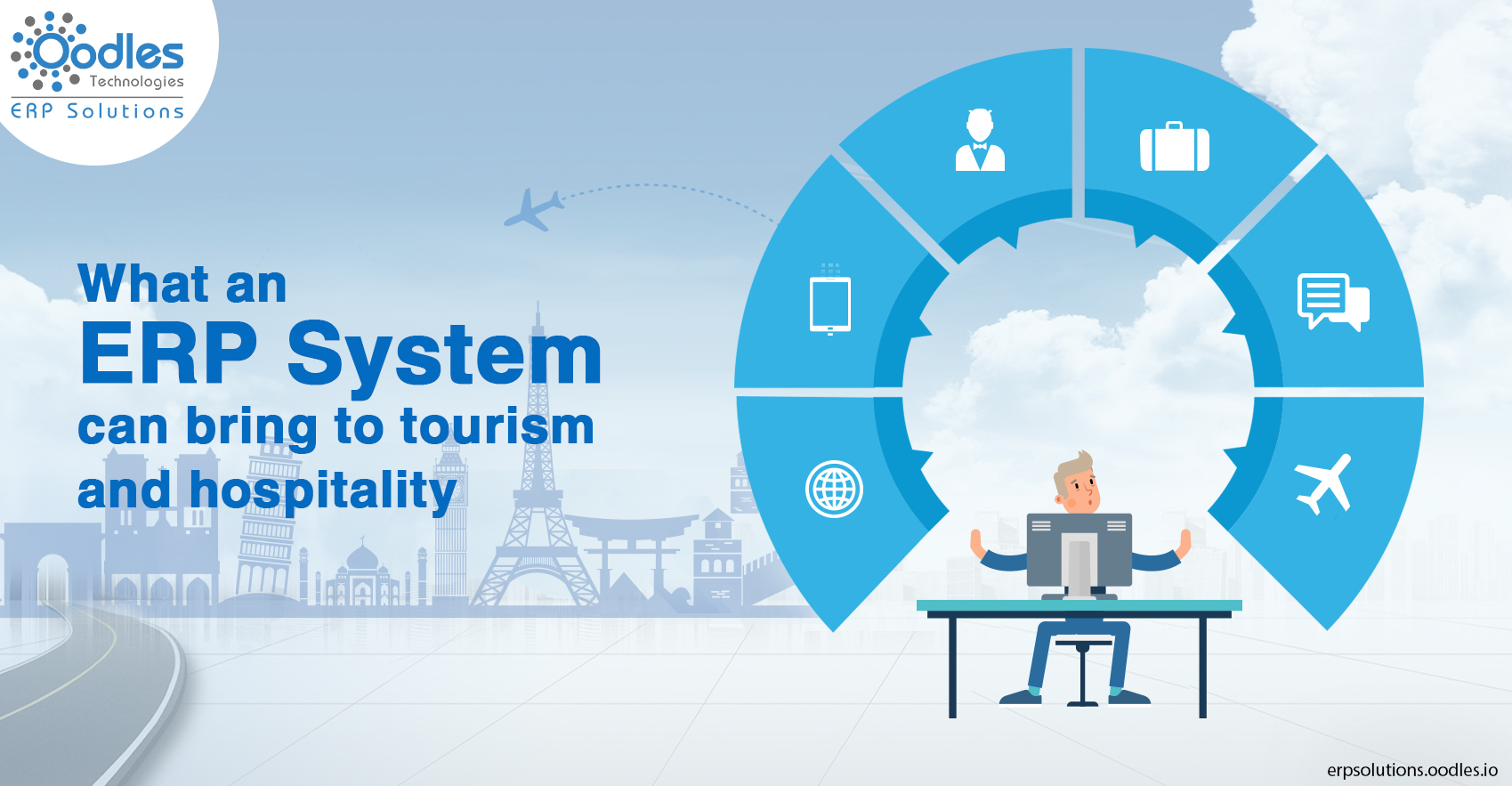 The tourism industry is one of the largest sectors for employment that bring endless job opportunities. It puts a positive impact on the local and global economy as well as generates huge collections of taxes and revenues. Tourism is a very competitive and dynamic sector that needs the potentiality to adapt to customers' changing needs and desires. For staying ahead of the race, it's very essential for travel businesses to use the advantages an ERP system can bring into their business operations. To be successful in the tourism industry, the high-level customer service, customer's safety, engagement, and accurate customer information are the some of the essential points that need your most attention. Above all, to survive in the tourism sector, an exceptional customer service is a must.
An ERP software for travel companies cuts down on operational costs, as well as boosts efficiency and productivity. It is a valuable business software that can control and manage every business process related to the travel and tourism industry. It can cover all important functions of your travel business such as human resource, management of finance, maintenance, stocking, projects, investment, risk, decision-making, payoff analyzing, region planning, region business, intelligent traffic, etc.
ERP software system offers top advantages to travel industry; eliminates errors that come from manual handling. As a result of ERP automation, it lessens the burden of labors in the company as well saves your business a lot of money.
Top advantages of ERP software for a tourism industry that cannot be overlooked:
1. Integrated Capabilities of ERP system:
There is no need to maintain multiple software systems when you choose an ERP system. An ERP system can be integrated with other modules such as accounting and CRM. Basically, it allows other departments of a company to perform various functions simultaneously.
2. Improved efficiency:
Travel companies have so much work which includes a lot of manpower. So, an ERP software system removes labor-intensive manual processes. As these tasks are done by using ERP, it gives data accuracy and makes data collection more efficient.
3. Easy to use for your staff:
An ERP is an easy-manageable system that can be understood by the staff of any type of company. Not only it gives an easier access to the data but also smoothens the work related to specific reports.
4. Quick access to data and increased data security:
Getting a quick and an easy access to useful information is possible with ERP systems. And, one can interact with the client in real time from anywhere.
Further, all the transactions that are executed via an ERP system solution are super secured as they are easily trackable.
In a nutshell, ERP is best for handling civil engineering projects and to control all facets of the project.
Also Read:  How AI Will Revolutionize The Future Of ERP Technology