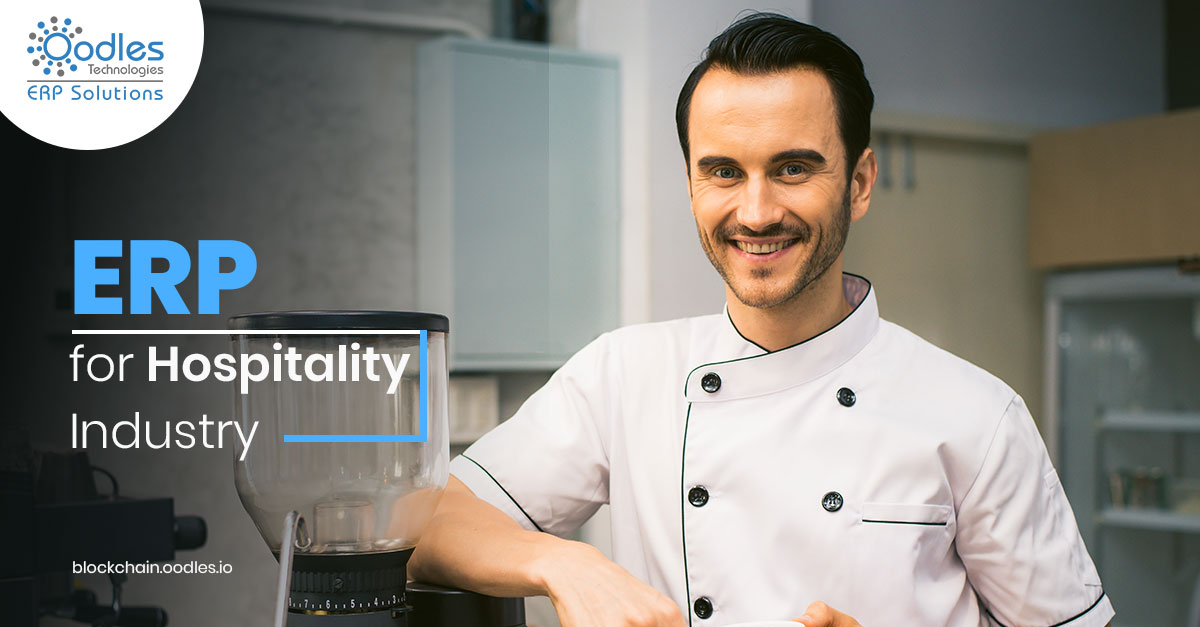 ERP for Hospitality Industry: An Overview
The hospitality industry has always been striving to serve customers and fulfill their expectations at its best. ERP solutions have always been a preference for small to mid-sized businesses to handle day to day operations. The same goes for the hospitality industry. If it is into lounge and bar services, it is necessary to maintain all the transactions on a day to day basis. ERP for the hospitality industry is solving the problem of information fragmentation, data integration into a single database and connecting processes in real-time.
Need for ERP Systems in the Hospitality Industry?
Improved customer interactions through a well-organized feedback system

Enhanced customer service

Tracking of the history of inventory movement

Simplified business processes (order to cash)

Easy availability of financial data

Manage suppliers easily

Improves process time cycles

Generate more sales
Benefits of ERP for the Hospitality Industry
Enhanced Productivity and Minimized Time Cycles
ERP allows you to manage your menu card listings and pricings thus giving your customers 'best in industry' experience. ERP solutions provide real-time room availability of delivery options, charges calculations, check-ins, and check-outs. This, in turn, results in effective planning and coordination in the hospitality industry.
Monitoring of Processes
ERP for hospitality industry will assist in monitoring ongoing processes via one work station. It helps you synchronize the course of action lying ahead and makes tracking of kitchen orders, customer checkouts, the status of room service easier.
Availability of Guest History
Customer retention plays an important role in the hospitality industry. This makes a bit complicated for industries to maintain records of regular customers. ERP software solutions for the hospitality industry assist in organizing, changing, saving and altering guest data. It also saves the information over cloud servers at the same time, thus ensuring 24/7 services to customers.
Easy to Use Business Modules
ERP for the hospitality industry offers easy to use business modules that simplify the complexities of hospitality managers. Some of the beneficial ERP modules for the hospitality industry are finance, purchase, HR, inventory and so on.
Elements that will Soon Become Outdated in Hospitality Industry
Limited Options of Payment
It is now becoming an essential thing for hospitality industries to eliminate the barriers for visitors to make payments according to the native preferences.
Now, they need to expand their payment options that include mobile based P2P payment options for guests such as WeChat pay, AliPay, etc.
It's time to build new strategies and relationships with new partners to enable seamless payment experience for guests whenever they need to do a transaction.
Face to Face Ordering and Payments
Now, the trend of the hospitality industry is guest empowerment. They process their order themselves according to their comfort without staff intervention.
Traditionally, line-ups to traditional staff operated POS terminals were single means to order and make payments. But, now this is disappearing. Mobile ordering and kiosk technology in food courts and restaurant locations have completely taken over the POS terminals.
Inflexible and Disconnected Models for Menu Management
Inflexible and disconnected menu management that do not support the guest behavior and their preferences will disappear completely in some time.
Now, the hospitality industry focuses on customization of menu items, thus increasing emphasis on personalization.
The menu options should be open to customers at the ordering stage and allow guest to customize their orders.
Concluding Thoughts
Oodles ERP has expertise in developing custom solutions for the hospitality industry. Right from inventory and receipts to invoices and purchase orders, we, at Oodles, offer efficient and fast ways to manage your business operations. Our ERP solutions for the hospitality industry will help reduce incompetence and enhance organizational productivity. Solutions offered by us are highly scalable and requires low maintenance. Our custom ERP solution for easy to use accounting software facilitates recording and processing of multiple financial transactions and other essential processes.
Also Read: 4 Technologies That Will Have Complete Dominion Over ERP Applications