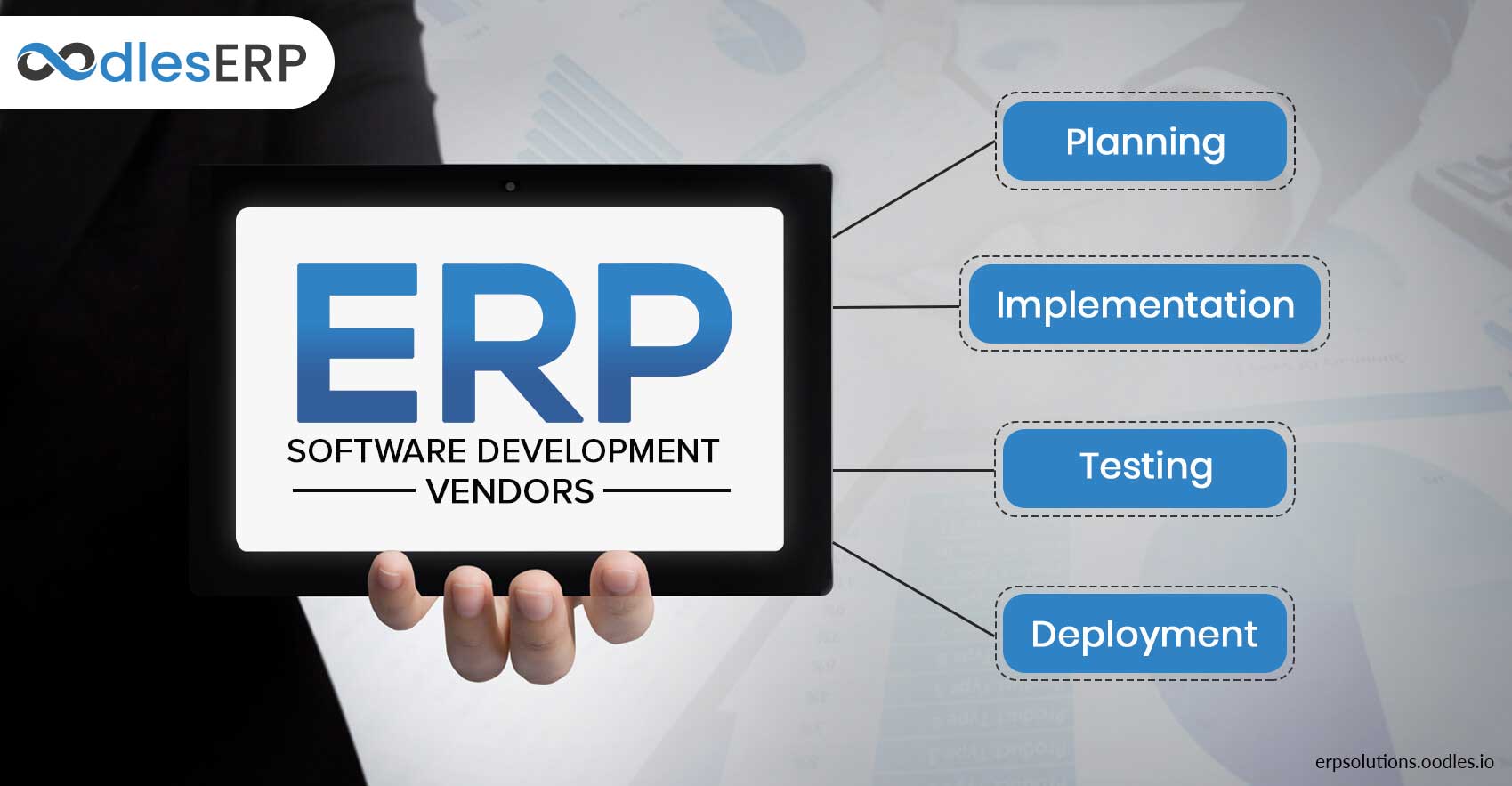 The blog sheds light on what is ERP and why would one require to hire ERP software development company to succeed with it. ERP (enterprise resource planning) refers to business process management software that enables a company to make use of a system of integrated applications to enhance the business and automate back-office functions/operations related to services, technology, and human resources.
Typically, an ERP software combines all aspects of an operation- product planning, manufacturing, development, sales and marketing- everything in a single application, database and user interface.
ERP, an Enterprise Application:-
ERP software is known to be a kind of enterprise application. It means that ERP software designed to be used by large entities. However, now SMEs are also looking forward to becoming ERP ready. ERP systems often require dedicated teams. A dedicated team customizes and assesses the data to manage upgrades and deployment. On the other hand, SMEs ERP applications often are lightweight business management software solutions; can be altered to meet a specific entity (industry) or its verticals.
Today, many companies have prepared to adjust an ERP system to replace legacy software or to integrate ERP applications because there is currently no other system that offers functionalities similar to an ERP software.
A few studies regarding the subject suggest that companies integrate ERP for following reasons:
To replace out-of-date ERP software (49%)
To replace homegrown systems (16%)
To replace accounting software (15%)
To replace other non-ERP systems / had no system (20%)
ERP Software Modules:- 
An ERP software  mainly consists of multiple enterprise software modules. Individually available, one can purchase them based on what meets the particular needs and technical capabilities of an organization.
Some of the most used ERP modules come in use specifically for product planning, inventory control, material purchasing, distribution, accounting, marketing, HR, and finance. Such ERP software modules can efficiently manage back-office activities and tasks including the below mentioned:
Distribution process management
Supply chain management
Services knowledge base
Configure prices
Enhance accuracy of financial data
Promote better project planning
Automate the employee life-cycle
Systemize critical business procedures
Eliminate redundant tasks
Analyze business needs
Accounting and financial applications
Decrease purchasing costs
Streamline human resources and payroll
Now, let's have a look at enterprise ERP trends that are influencing business processes and helping businesses grow exponentially.
Enterprise ERP Trends 2018:- 
The ERP field is prone to change gradually, but the last couple of years have thrived new technology trends which helping this field shift the entire area. The following and prevailing computing trends have significantly impacted the growth of enterprise ERP software development :
Mobile ERP 
Now, IT managers, executives as well as employees want real-time access to information, irrespective of where they are. It is believed that companies will integrate mobile ERP for dashboards, reports, and to streamline prominent business operations.
Cloud ERP 
The cloud technology is advancing parallelly into the enterprise landscape for some time. However, many users have shown reluctance in placing data cloud. Such reservations in the adaption of ERP have gradually started to evaporate as the benefits of cloud-based ERP are becoming apparent.
Social ERP
Certainly, ERP software development vendors have started the initiative by incorporating social media packages to their ERP software systems with much hype. Still, many wonder if there is any benefit of it.
Why ERP Software Development Vendors? 
Based on a company's size and requirements there are plenty of ERP software development company  but to choose the best is what your concern should. The above talk only helps you understand the ERP landscape. To integrate the best ERP software solution, you need to filter out the best ERP development company (vendors). It's because implementing the ERP software isn't enough. You need to ensure that the vendor understands the needs, size and other prudent aspects of an organization and then accordingly directs further instructions regarding the implementation.