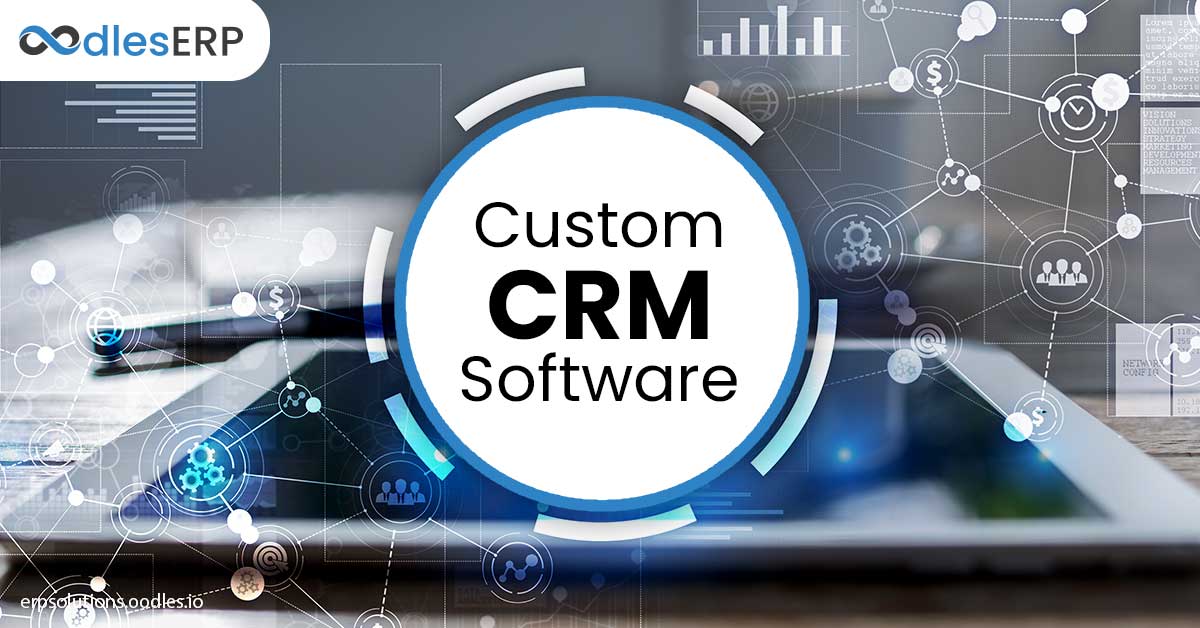 Customer Relationship Management (CRM) functions at the helm of marketing, sales, and customer support to build and preserve valuable relationships with their client base. CRM software development equips businesses with the ability to organize, optimize, and analyze customer interactions through the customer lifecycle. Custom CRM software solutions are often multifaceted platforms that streamline administrative processes key to developing, enhancing, and sustaining customer relationships. It centralizes customer data and profiles and automates the management of leads, opportunities, reporting, and analytics. Oodles offers you custom CRM software development services for a scalable, agile, interactive, analytics-backed CRM system that is tailor-made to fulfill your business requirements. Let's explore the various facets of a custom CRM software in this blog.
Types of CRM systems
Based on specific functionalities, CRM software can be classified into- operational, analytical, and collaborative systems.
Operational: An operational CRM software automates marketing, sales, and support operations. It amplifies the number of opportunities and leads in the pipeline to convert into customers using  customer interaction data.
Analytical: An analytical CRM system provides insights into customer data from different sources to point out inclinations and required services, making customer acquisition and retention effectively easy. It aids enterprises to build marketing strategies around forecasted demands and trends..
Collaborative: A collaborative CRM system prioritizes customer satisfaction through seamless customer service backed by efficient, strategic teamwork. With customer service as the focal point, these systems often come with synchronized communication across different channels and networking platforms.
It is noteworthy that while implementing a custom CRM software, enterprises can select the required modules pertaining to any of the above three systems. It translates into building CRM systems with both operational and collaborative capabilities, backed by strong analytics tools.
Also read: Stand out with Custom CRM Software
Features of Custom CRM Software

Custom CRM systems can have a wide range of features and functions. Let's list a few:
Address book and Segmentation
Customer information like names, email addresses, social media handles, location come handy while creating/managing customer profiles. CRM software automatically collects this information through social media profiles and signatures. It further organizes this data based on customer behavior to identify potential clients and profitable customers.
Leads Management
Tracking customer information from the first contact to quote and closing a deal for prospective clients is another feature of CRM software. The process of managing data about establishes clients and leads, the status of negotiations, and conversions, thus become more efficient for the Sales team. Enterprises can customize their CRM to include a pipeline view for a better understanding of the sales process.
Sales and Market Analytics and Forecasting
CRM software with advanced calendars, sales history, and analytics serve in viewing successful and unsuccessful campaigns, market trends, and ROIs. It further aids in devising market strategies with the help of insights and forecasts about future demand trends. Such meticulous demand planning and marketing put enterprises in a very advantageous position with respect to their current and potential customers.
Task Management
CRM software can be customized to issue alerts and notifications for upcoming activities as well as schedule tasks in profitable windows. It also gives sales managers a bird's view of pipelines, running operations, reports on a dashboard.
Help and support
In a custom CRM software, you can integrate an advanced help desk where customer requests and querie4s can be viewed, labeled, and grouped. They can be used by a service module to gather insights into the efficiency of resolving issues as well as gather statistics about customer interactions, in general.
Cost & Development time
Depending upon how a custom CRM software is implemented, its cost can vary from $5000 to $50000. It is cheaper to implement a SaaS model and select modules and specifications as required without investing in IT infrastructure for the same. It's, however, necessary to ensure implementing a scalable architecture that enables seamless updates and modifications.
At Oodles, we are an ERP Development Company that aims to transform how technology is imbibed into enterprise systems to ensure high productivity and ROIs. Our development services include custom CRM, WFMS, WMS, SCM,  HRM, Accounting, Finance, eCommerce software that is scalable and easily integrated into existing ERP systems. We use platforms like Salesforce, Microsoft dynamics, and more to build the CRM system that matches your business needs. Get in touch with our experts for Custom CRM Development Services.