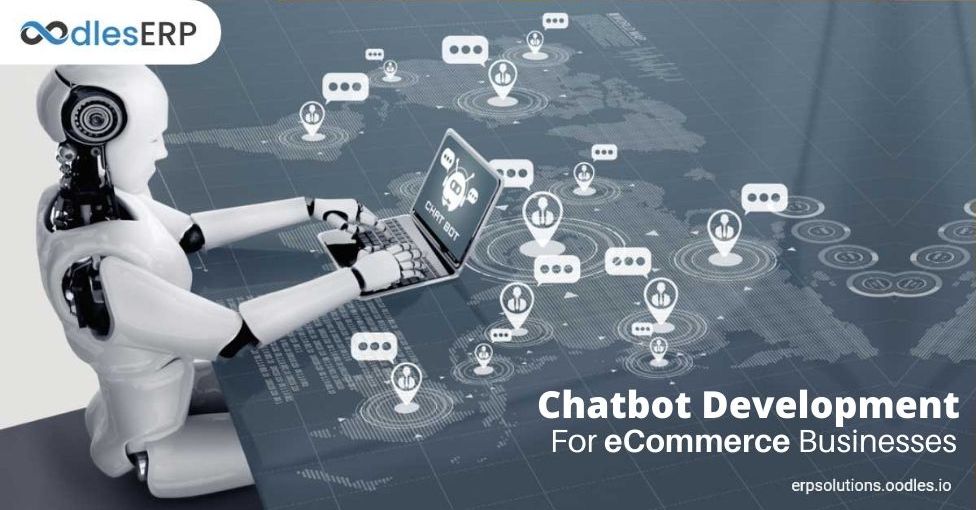 The advent of chatbots has enabled businesses to significantly improve their customer experiences by addressing customer queries with minimal human effort. Chatbots have become increasingly popular in modern-day business websites and even mobile applications. Besides, they are getting smarter, quicker, and more intuitive to human behavior. According to Gartner, 25 percent of customer service operations will involve the use of chatbots by the end of 2020. 
Chatbots are gaining popularity in the eCommerce market because of their ability to deliver personalized customer experiences without human involvement. Consequently, an increasing number of businesses are now investing in chatbot application development for eCommerce to enhance their online shopping experiences. 
At Oodles ERP, we provide full-scale eCommerce web development services to address varied business requirements. We also specialize in building chatbots for eCommerce to render 24/7 customer support without human involvement. Our eCommerce-chatbot integration solutions are conducive to improving customer shopping experiences across web and mobile platforms. 
Reasons For Integrating Chatbots With eCommerce
Chatbot application development for eCommerce enables businesses to become available to address their customers' queries 24/7. Besides, they do not have to rely on customer support executives to provide assistance for trivial matters. As a result, they can focus on more complex matters while allowing chatbots to handle basic customer interactions. In case a chatbot is unable to address a particular customer request or query, it automatically transfers it to a human executive for timely resolution. A chatbot is capable of handling hundreds of customer queries simultaneously with minimal delay or latency. It is also useful in identifying customers' likes and preferences based on their interactions and thus provide personalized customer experiences. 
Taking into account the aforementioned features, we can say that chatbots are increasingly beneficial for eCommerce businesses. Besides, chatbot development for eCommerce is a more cost-effective way to handle customer interactions since it lets you reduce dependency on customer support executives. It is, therefore, imperative to include chatbot development as part of the eCommerce web development services. 
Also read eCommerce-POS Integration: Making Your Retail Business Omnichannel-Ready
The Increasing Popularity of Messenger Apps In eCommerce
Social media has become an effective tool to attract customers as it gives you vast options to market your products. A large number of retailers and merchants rely on social media platforms for a major chunk of their online sales. Therefore, it's quite evident that messaging apps like WhatsApp, WeChat, Telegram, QQ, and Facebook Messenger cater to a significant amount of two-way communications in eCommerce. 
An increasing number of customers use these messaging apps to approach various retailers and eCommerce businesses. Customers use these apps for all sorts of queries such as enquiring about the availability of a product, raising requests, reporting issues, or providing special instructions. Having said that, it's evident that developing chatbots for the aforementioned messenger apps will significantly improve your customer services. 
We, at Oodles ERP, provide end-to-end eCommerce web development services with on-demand eCommerce-chatbot integration solutions. Our development team is skilled at building data-driven chatbots for eCommerce businesses with custom AI integrations. 
Facebook Messenger Chatbot Development
The popular messaging app, Facebook Messenger offers its own platform for building and deploying chatbot apps. It provides native developer tools (Facebook For Developers) for chatbot development along with several other marketing features to integrate with.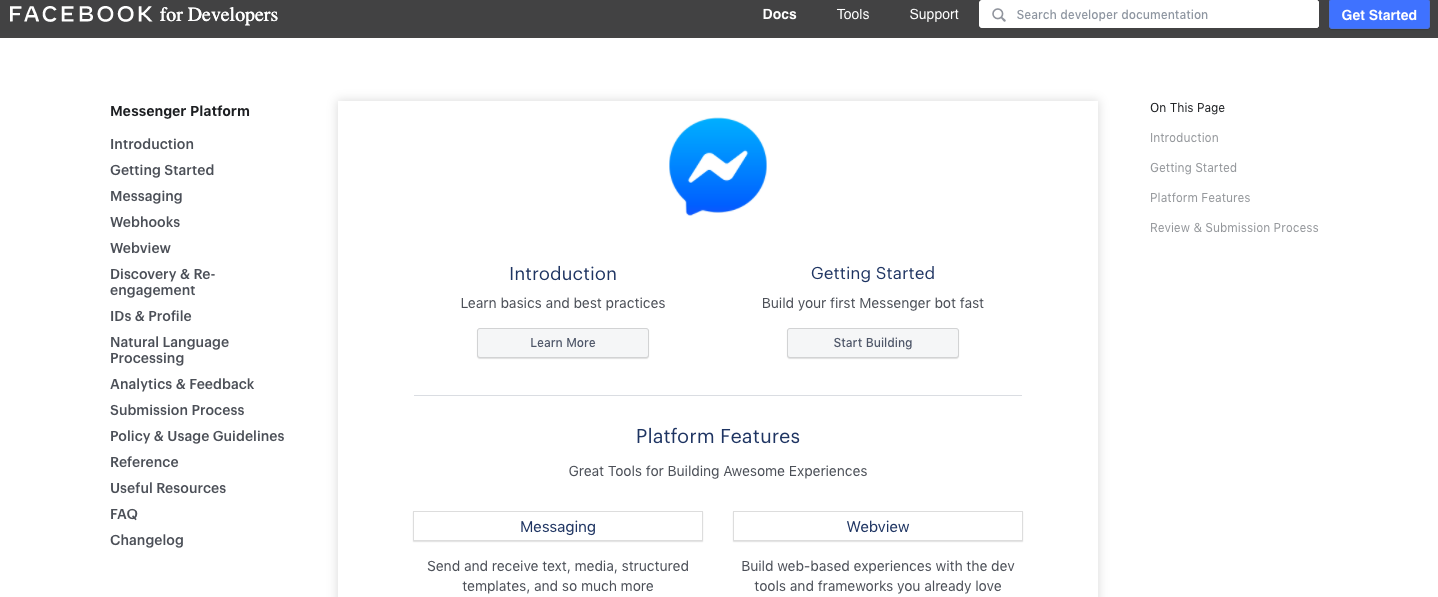 The platform requires basic to advanced coding skills and renders ample support for various business integrations. In addition, it offers a dedicated design kit for UI prototyping that lets you drag-and-drop various elements to build a powerful conversational interface. 
At Oodles ERP, we have a team of skilled developers that are experienced in using native Facebook development tools to build responsive chatbots for Messenger. Our development team integrates Facebook Messenger-based Chatbot application with your eCommerce website and mobile app for seamless communications across devices. 
WhatsApp Chatbot Development
The Facebook-owned cross-platform messaging platform, WhatsApp has grown tremendously over recent years. With over two billion active users, WhatsApp is currently the world's most extensively used messaging app worldwide.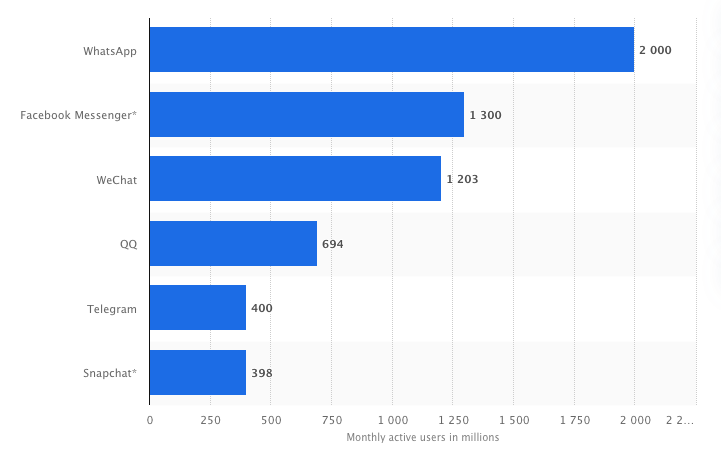 That being said, it would be a wise decision to develop a WhatsApp chatbot for your eCommerce business. As a majority of customers are already familiar with WhatsApp, it would give them the added comfort while getting their queries answered. Besides, providing WhatsApp plugins makes your eCommerce business easily contactable and further leads to improved customer satisfaction. 
We, at Oodles ERP, use advanced tools and technologies to build data-driven AI chatbots for WhatsApp to handle customer queries. We use machine learning algorithms to equip these chatbots with self-learning capabilities to provide maximum customer satisfaction. 
You may also be interested in reading ECommerce Application: Development Time, Cost, Features, and More
The Bottom Line
Understandably, chatbot application development for eCommerce is a tried-and-tested way to enhance customer experiences through AI-driven conversational interfaces. A majority of shoppers, these days, prefer chat conversations to quickly resolve their queries. Taking that into account, chatbot application development for eCommerce ensures maximum customer satisfaction by offering round the clock support to your customers, not to mention the reduced operating costs due to automated conversation flows. Seeing it this way, chatbot development is definitely a smart choice for eCommerce businesses. 
Avail Our 360-degree eCommerce Web Development Services 
We are a seasoned ERP development company that provides end-to-end eCommerce development services for varied enterprise requirements. Our custom eCommerce web development services also render support for chatbot application development for eCommerce. We, at Oodles ERP, have considerable experience in providing eCommerce-chatbot integration solutions for messenger apps to improve customer experiences across devices. We have successfully completed several full-scale eCommerce development projects for startups and small-to-medium enterprises from across the globe. For more information, contact us at [email protected].