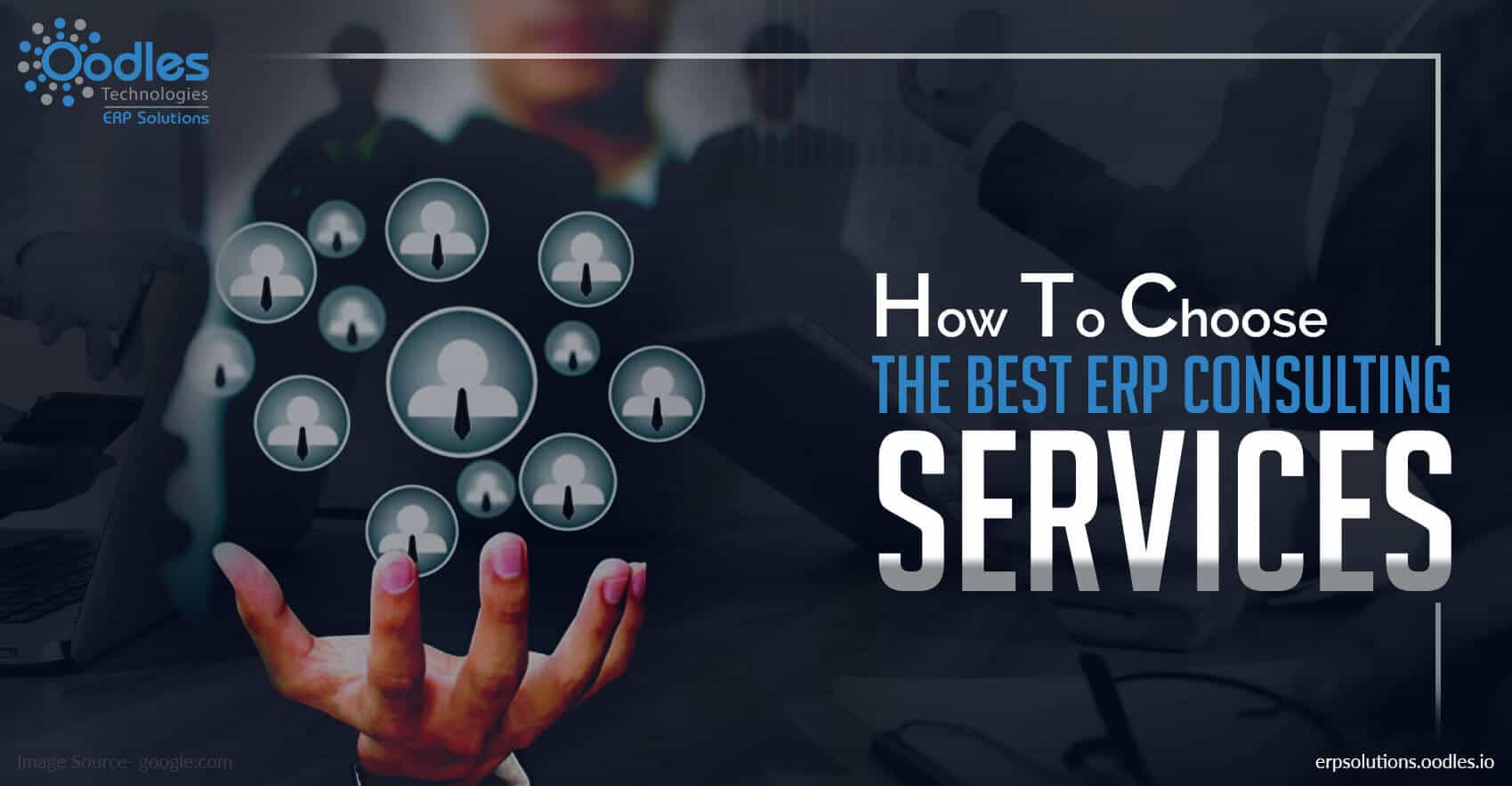 Choosing  ERP consulting services for the implementation of various ERP software systems is for sure not an easy task. And thus, it is essential to be extra careful shortlisting an ERP consultant from the crowd.
Read on to these five tips to help pick the best ERP consulting services for your business.
1) A thorough understanding of your business processes/operations:- 
To hire the best ERP consulting services, you must ensure that the ERP consulting company have a sound knowledge of your business and its processes. Then, it becomes easy for the consultant company to understand all your business scenarios and requisites that pertain to the ERP system. Therefore, saving you plenty of time and efforts both.
2) Excellent analytical skills and communication:-
It is one of the most ensuring methods of hiring ERP consulting services, to seeking the skills of analysis of the consultant (ERP consulting company).
In case if the consultant lacks analytical and communication skills, then you may have to explain the same requirements/scenarios plural times. That's why a consultant must know how to draft requirements, project milestones and its deadlines, complete documentation and most importantly, excellent problem-solving skills.
3) Experience:-
It will be quite helpful for your ERP implementation and adoption if you hire an experienced ERP consulting services company. It's because an experienced consultant provides you with precise advice and suggests best way outs, which are equally important for any company.
4) Cooperation in Business Environment:- 
It is vital for your ERP consulting company or consultant to cooperate comfortably with your internal team. Also, it's your responsibility to form a healthy environment for your ERP consulting agency and internal office team to make the consultant comfortable with the working environment of your workplace. It is a necessary step to follow to have a seamless ERP implementation.
5) Share all your requirements:- 
It is the last but not the least tip to give anyone looking for ERP consulting services. Share all your business-related requirements in-and-out with your ERP consultant. You need to share your requirements in an accurate and complete way. It is only through an exchange of requirements and information, your consultant can help you out with your ERP requirements, and further, plan, work and give suggestions accordingly.