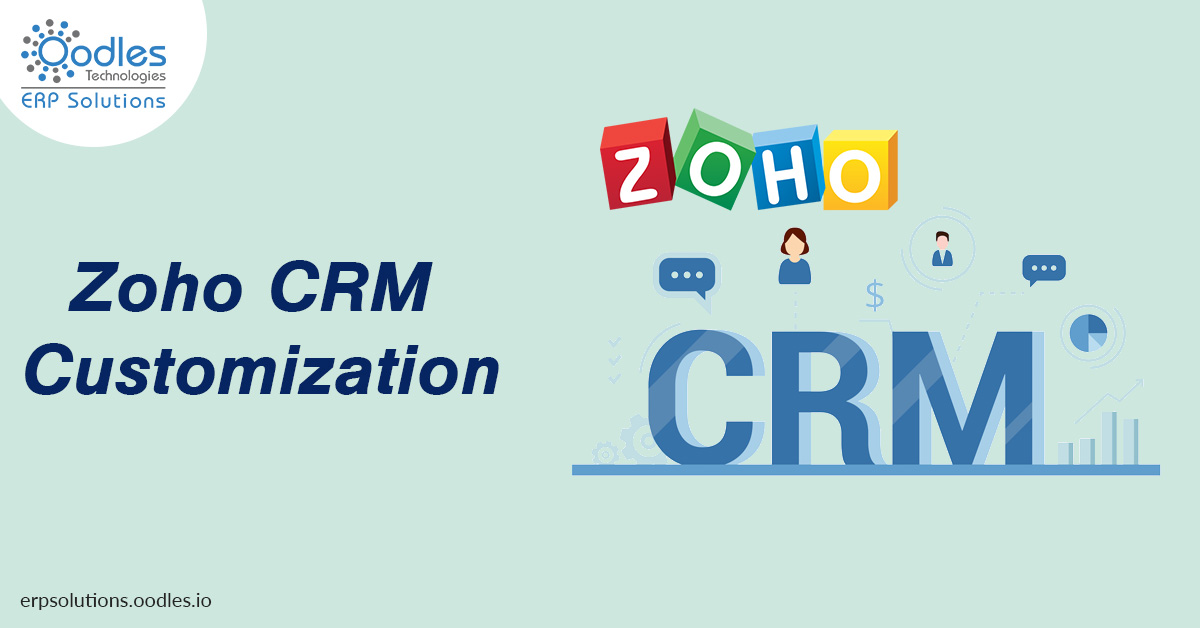 Zoho CRM Customization: An Overview
Customization has become an imperative component of a CRM software as it helps to increase efficiency, optimizes available resources, and decreases the wasting of resources, such as time. Zoho CRM is an ideal choice among businesses to improve sales along with offering many customizations. Its fundamental set up is intended to do a number of customizations. To work with it efficiently, you need to customize it. Zoho CRM can be customized in many ways and this thing makes it stand out in the CRM software market. In this blog, you will read about the steps for Zoho CRM customization.
Important Steps to follow for Zoho CRM customization:
Module customization
Modules in Zoho CRM classify and keep track of things such as sales, customer support, marketing, and inventory. Zoho CRM has inbuilt fields and layouts but you are allowed to remove or alter these fields based on your business demands. It has default modules setting and it allows you to make customizations to these modules depending on the type of business you have. These modules act for the tabs like contacts, leads etc. So, here you have the ability to alter tabs like you can change leads tabs to students if your industry is related to education. In addition, one can add his own modules, if he doesn't find the desired modules.
Page layout customization
This is the necessary customization to perform in Zoho CRM. It allows you to design pages based on your company needs. The first page is built and then you can choose page layout while you are creating records. After that, the standards are enforced.
Also Read: Zoho CRM eCommerce Integration For Increasing Company Revenue
Page level customization
After you are done with page layout customization, you can proceed towards page-level customization. It lets you organize the items in the page, search layout, related lists, and list views. So, here you are organizing page details and can hide specific lists. Also, search layout customization can be done to allow certain search results.
Field setting customization
In Zoho CRM, you are allowed to customize field settings. However, you can't do this customization in the free edition of Zoho CRM. Rest, all other editions offers field setting customization. You are able to add new fields and edit the properties of fields. Remove fields and customize your own fields by labeling it with a name and defining its properties.
Home tab customization
The progress of CRM activities is checked on the home tab. The home tab includes different modules such as tasks, dashboard, potentials, page layouts and so on. Home tab describes the CRM activities but also organizes your day's work. Zoho CRM users can customize the Home tab with components. Every user can customize home tab in its own way.
I hope this blog helps you in the form to follow the crucial steps for Zoho CRM customization.