In this fast-paced digital era, the right ERP software can provide your business with increased efficiency and subsequent growth. Having an ERP solution installed can even make your business and in fact, it is the backbone of every enterprise. But Purchasing an ERP system is also a huge investment of time and money. A robust and efficient ERP software solution is a must for every growing organization. When an ERP system is used properly, it can give extraordinary results. An ERP software in its maximum potential can improve business efficiency, reduce costs and errors along with increasing productivity, and profits.
Thus, if you have invested in ERP solutions, making its proper use is essential. By making most of an ERP, you can reap numerous benefits.
Let's find out the key points for using an ERP software to its full potential.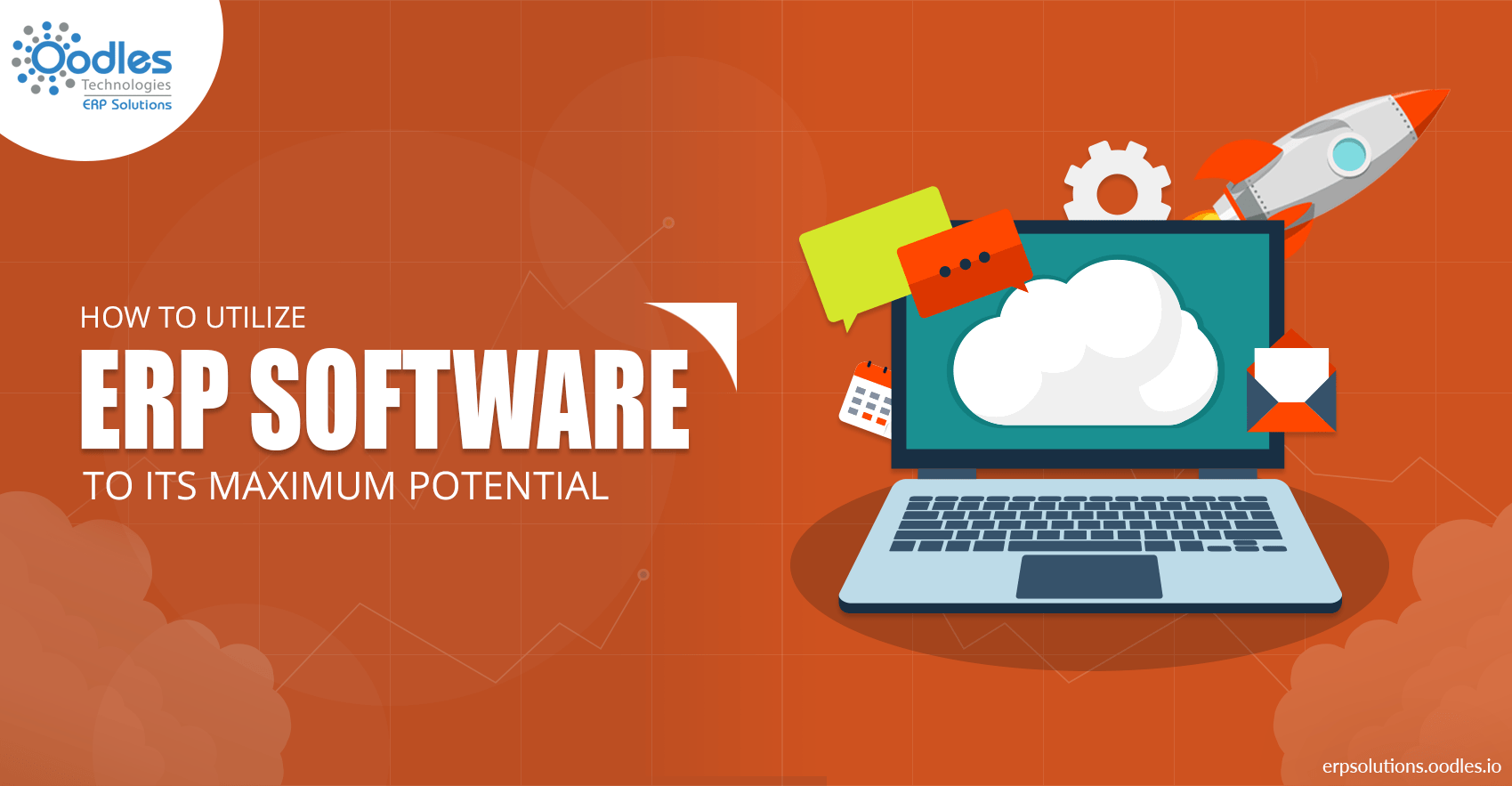 In this fast-paced digital era, an ERP software is must for improving the operational efficiency of a business. However, it is equally important that you are making the most of an ERP system. When used rightly and properly, your business can reap multiple benefits.
1) Re-examine your business operations and Plan Accordingly
Time to time, you need to review your business processes to identify changes that need to be done. Pay attention to things that have changed and see how your ERP solution can contribute to streamlining those operations. Try to find out what is missing in your current ERP or if something has become outdated. Is it keeping up with all your business processes or not? Identify those areas as soon as possible to tackle the current problems. So, make sure you are not using outdated features of an ERP system that is not able to keep up with change.
2) Future Oriented and long-term ERP System
ERP systems are being continuously advanced based on customer feedback and to stay ahead in the competition. Roadmaps are made to better manage big and complex business process transformations and technology in a series of well-defined phases. It is necessary to maintain a roadmap for defining a continuous ERP improvement. Then, you would be confident of your system that it is proofread for the future. So how can you do this? By keeping your ERP software Up-to-date. An ERP vendor or an ERP solutions provider company usually offer constant and regular upgrades and constant improvements.
3) Make Solid Investment in Ongoing Software Training
For deploying ERP systems successfully, there is one thing that you should not overlook. The employees who operate an ERP system are responsible for taking full benefits of it. Under-trained employees would fail to take advantages of the tools, they are provided with. Trained employees or users are essential for using ERP to its full capabilities and success of the system. So, don't just invest in initial software training thinking your job is done. An ERP software requires ongoing training program for new employees and current users. Therefore, it's vital for a company to create a ongoing training program that is suitable to each user's role within the company, with specific goals and outcomes defined.
4) Integration functionalities
ERP systems are designed to have integration capabilities. An ERP Integration is the most important factor that can give operational efficiency. There are a bunch of typical examples of the integration tools within an ERP system: SCM (Supply Chain Management ), Customer Relationship Management (CRM), HR and Payroll Management Systems, and Manufacturing management. An ERP software can be integrated with these modules. Adopting an ERP with integration capabilities can improve operational efficiency and also reduces data redundancy.