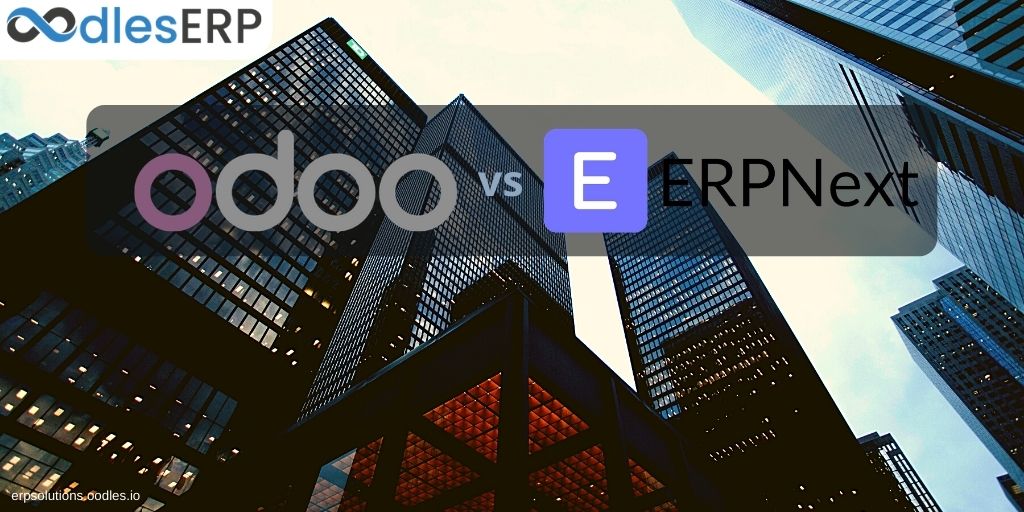 Developing an ERP system has become a requisite need for all small-to-medium enterprises that aim to harmonize and streamline their business processes. It goes without saying that ERP software development can be a crucial step that would catapult your business growth. Besides, it unlocks a host of opportunities and enables businesses to efficiently manage their inbound/outbound processes through automation. However, several businesses refrain from investing in ERP software development due to financial concerns. 
The common misconception is that ERP systems are overly expensive and they may not deliver the desired results or the expected ROI. To break this stereotype, we have open-source platforms like Odoo and ERPNext. These platforms enable enterprises to develop full-fledged Custom ERP  solutions from the ground up. At the same time, since you do not have to pay a license fee, they significantly reduce the overall project costs. 
At Oodles ERP, we specialize in using Odoo and ERPNext to develop performance-driven enterprise applications for solving complex business problems. Our seasoned developers have years of experience and expertise in ERPNext application development and Odoo ERP development services. 
Let's move ahead and delve into a technical comparison between Odoo and ERPNext with a focus on their key features and specifications. 
Odoo vs ERPNext – What's Best For Your Business?
When it comes to open-source ERP, both Odoo and ERPNext are worth considering as long as you stay content with the underlying source code. With both these platforms, you get dedicated modules for Finance, Accounting, HRM, CRM, Inventory, Sales, and supply chain management (SCM). Besides, you can tweak or customize the underlying source code as per your preferences. However, the distinction between the two comes in terms of features and specifications. 
Below is a detailed comparison between Odoo and ERPNext with a focus on the key performance metrics and attributes. 
Parameters

Odoo

ERPNext

User Capacity

1-1000+

10-1000 users

Platform Support

Web:

Cloud, Windows, Mac

Mobile: Android, iOS

Web:

Cloud, Windows, Mac

Mobile: Android, iOS

Customer Support

Excellent

Good

Starting Price

$25.00/month/user

$12.00/month/user

Training

Live, In-person, Webinar

Live, In-person, No Webinar

Documentation

Available

Available

Ease of Use

More flexible and versatile

Easy to customize
ERPNext comes with built-in modules for accounting, sales, manufacturing, inventory, HRM, CRM, and more, covering all basic features and functionalities. Odoo provides more extensive features as it offers full-fledged enterprise modules for all types of business requirements. 
You may also be interested in reading Odoo ERP Development For Pharmaceutical Industry
The Final Verdict
Both Odoo and ERPNext are equally good platforms for custom ERP application development.  ERPNext offers built-in support for accounting, inventory management, CRM, HRM, manufacturing, and more. However, its features are a bit limited and cover all the fundamental use cases. Odoo, on the other hand, is more powerful and flexible as it offers full-fledged software modules for diverse business verticals. Coming to the final verdict, we believe that ERPNext is best suited for building a simple and lightweight ERP system. Odoo is a great choice if you want to streamline complex enterprise operations that require more power and flexibility. 
Why Choose Us For Custom ERP Software Development? 
We are a 360-degree ERP development company that specializes in building custom ERP solutions to address varied business needs. Our expertise in Odoo application development and ERPNext development services enable businesses to efficiently manage their operations with increased security, scalability, and interoperability. We have successfully completed several full-scale ERP projects for 100+ customers from across the globe. For more information, drop us a line at [email protected].