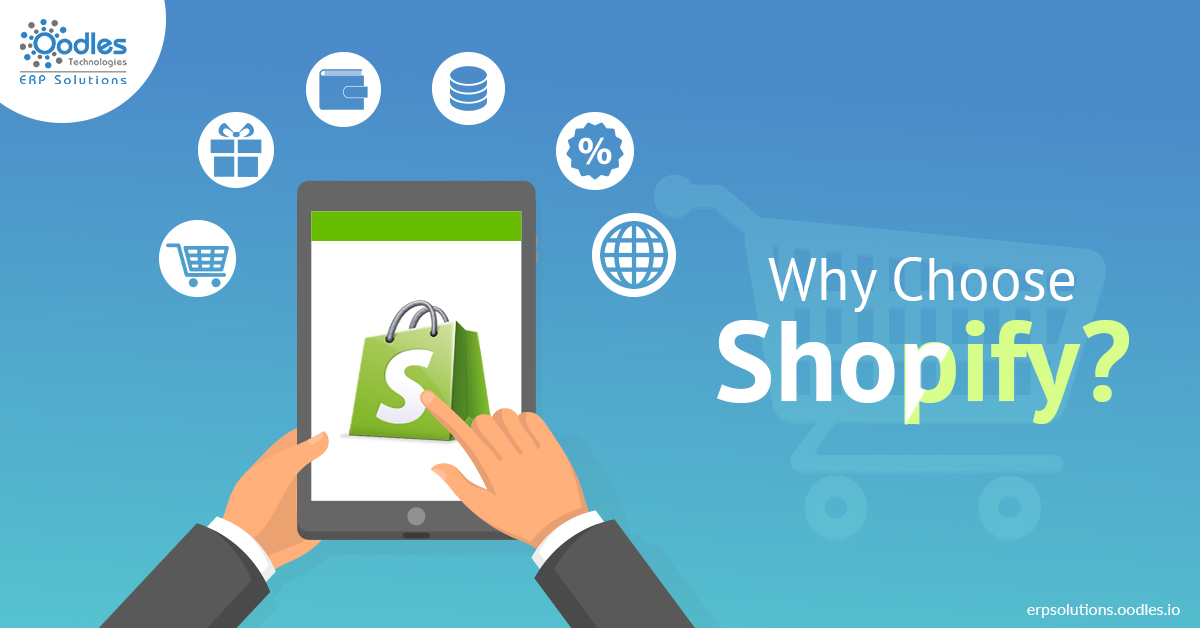 If you are a firm which is thinking of starting an online selling business then your search must stop at this best ecommerce platform i.e Shopify. Whether small or medium-sized businesses, Shopify E-commerce platform is the best option to run your business with low investment.
What is Shopify?
Shopify is the best-hosted e-commerce software used for setting up, running and scaling an e-commerce store within a very short time. It is an all-in-one web platform that will let you create an online store to sell your products globally.
Why Shopify becomes the best choice for e-commerce business?
Don't take the stress of developing an e-commerce website from scratch when Shopify is here. With Shopify, the task of setting up an online store has become very simple and fast. It lets you select a design theme, customize the layout of the store, manage inventory, process checkout transactions, upload products, adjust shipping taxes, and generate sales reports.
Top Reasons behind Shopify E-commerce platform that makes it the best choice for an e-commerce business:
1- It offers the necessary features required to set up and run a web store.
2- Even if you do not have technical knowledge or skill, you still can easily use this platform.
3- As it is hosted software, you are free from worrying about managing the server, security, uptime, traffics, etc.
4- Shopify E-commerce platform can support multiple languages. This feature creates a friendly impression among customers.
5- It can integrate over 70 payment gateways to accept credit cards from all over the world.
6- While you are away from your workplace, you can manage your online store on your smartphone. Shopify E-commerce platform can be accessed through mobiles also.
7- Shopify team gives 24/7 support to its users and customers via email, phone, live chat. So when you need the support, you can get as soon as possible.
8- It also provides the vital functions required for an online website such as CMS (Content Management System). This function can make your website enrich with images and other multimedia contents.
Read Next: ERP Software And E-commerce Integration: To Boost Retailing