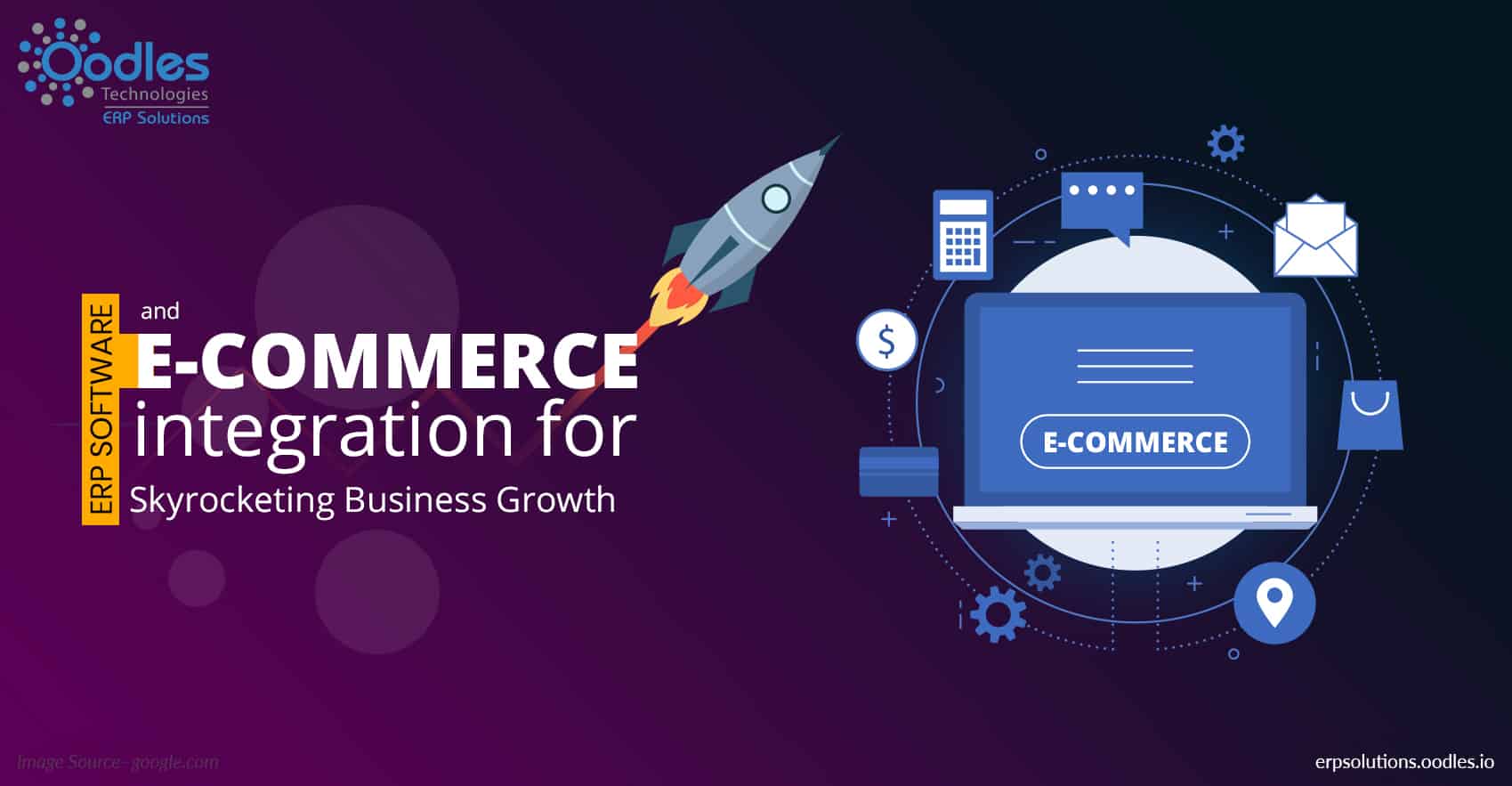 E-commerce is one of the fastest growing markets which is expected to reach $4.058 trillion in sales in 2020. It is a modernized way of selling and buying products and services online through a retail website. The blog throws light on how can ERP Software And E-commerce Integration transform your e-commerce retail business.
An E-commerce website is capable of selling goods and services across the world, unlike a physical store. We live in a world now where even e-commerce websites are embedded with AI technologies to engage customers for buying. Customers prefer buying things through e-commerce websites as they can buy from anywhere or anytime. Not only this, retailers gain maximum profit from these online web stores. Seeing this reason, many retail stores are changing their ways of doing sales by having an online store. But with the growing number of e-stores, the online competition is very stiff.
E-commerce platforms require a great deal of management and maintenance. To survive the cut-throat competition in terms of quality, prices of products, customer experience, profits or number of challenges you face, you need a successful e-commerce storefront integrated with an ERP system.
Businesses often overlook the need for an ERP Software With E-commerce Integration because ERP is a costly investment and also, due to business interruption caused by modifying the current systems. However, when you integrate an online store with an ERP system, the decision seems right later. It streamlines all the e-commerce business operations and provides your customers with utmost satisfaction and enhanced experience. This integration lets you operate efficiently as a business and improves operation flow.
ERP Software And E-commerce Integration:
1.Reduced human error and redundancy
You can get e-commerce data directly from an ERP system and you don't need to do any human interaction in this case. With an integrated ERP system, you will be able to access inventory, sales, product, and shipping data on a single and common platform. Therefore, this integration helps eliminate the requirement for re-entering the data. In turn, this reduces data redundancy and human mistakes.
2.Better Control over Business
Automated and smart integrated ERP systems eliminate costs and human errors along with managing and controlling the financial data. Then, access to information in real time, information update in real time and access to financial reports and statements are easy. It also offers full transparency over financial data. With the help of it, business owners can make better decisions for their organization. Most Importantly, ERP Software And E-commerce Integration assist you to gain a competitive advantage over other businesses.
3. Reduced Inventory and operational costs
Data within your online web portal and ERP software is synchronized. The synchronization between these two means that web sales-related information or online purchase order is displayed on an ERP system in real -time and your inventory will also get updated. Multiple business processes are streamlined with the ERP software and e-commerce storefront. Further, this eliminates the need for manual work.
4. Happy and Satisfied Customers
Customers are often attracted to those websites which offer them great customer experience and a user-friendly interface. Otherwise, your competitors will win for drawing customers to their web portal because they have an exceptionally good interface. Integrated ERP e-commerce Systems never let you miss revenue chances because they offer transparency in information for customers that they find delightful. Also, having user-friendly and easy operable interfaces provide latest product information, order tracking information and inventory availability details. This complete info is available on the web retail site integrated with an ERP system. Thus, providing your customers with utmost satisfaction and great user experience.