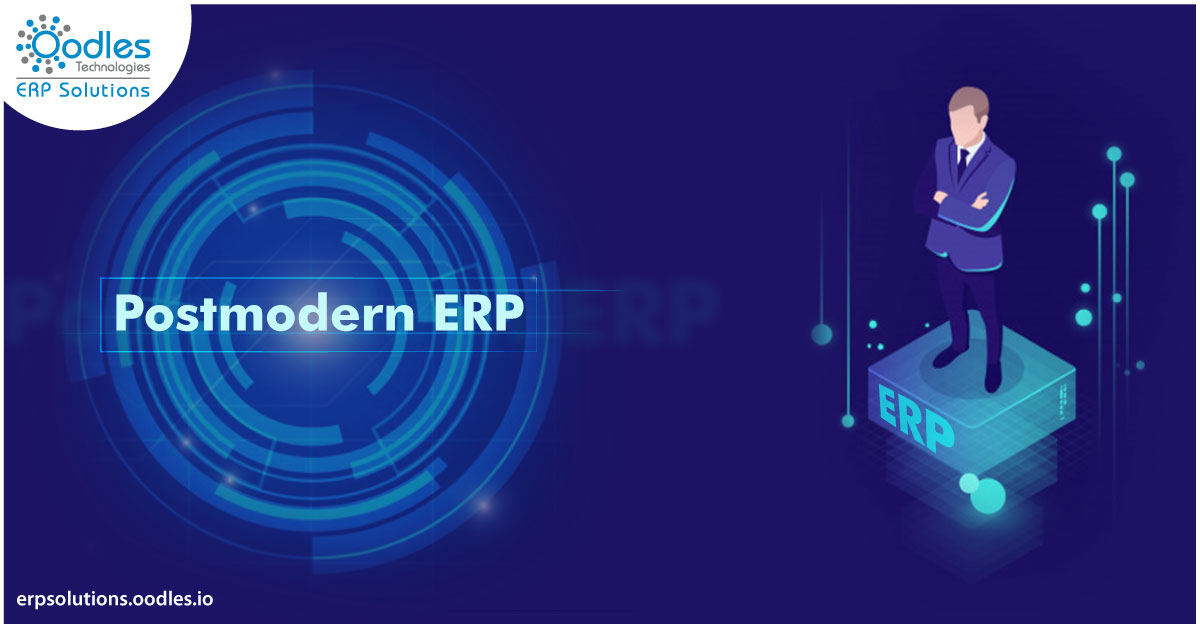 Postmodern ERP: An Overview
There was a time when people thought the internet was another world, but now they realize it's a tool that we use in this world. With continuous technological advancements, there is also a shift in business strategies. Firstly, organizations started using ERP to bring all their isolated actions under one umbrella and increased their inter-functional harmony. However, with the new advancement and as the processes became more complex, organizations needed to be more agile and adaptive in their approach to run a business. So, in the present scenario, organizations are no longer only dependent on legacy ERP but are moving towards quicker cloud solutions, or in other words, the Postmodern ERP.
Postmodern ERP
The term was first coined by Gartner in 2014. Postmodern ERP is the new approach to the traditional ERP. This new phrase in the IT lexicon is a technological strategy that automates and links administrative and operational business capabilities such as HR, manufacturing, finance, and distribution with appropriate levels of integration. It balances the benefit of vendor delivered integration against business agility and flexibility.
In simple terms, Postmodern ERP is a customized set of cloud-based architecture aimed at simplifying a particular function.
A Postmodern ERP system comprises applications from two or more vendors and includes multiple deployment models. The main goal of this ERP strategy is to use the best applications possible in each specific area, ensuring they integrate well with each other when necessary.
Types of Postmodern ERP Strategies to Consider:
Service-centric:

No requirement of operational capabilities. They just focus on administrative ERP strategies such as human capital, financials and indirect procurement.

Product-centric: Requires an operational ERP strategy. Focuses into operational areas including order management and supply chain. By combining these areas organization can get amazing benefits.
Need for Postmodern ERP in Business Growth
Postmodern ERP is lighter, faster, agile and suitable for completing a specific job only if it completely integrates with the existing architecture.

In the case of functional requirement change or emergency transition, it is always better to upgrade that particular module instead of updating or changing the complete ERP suite.

A hybrid model having Postmodern ERP ensures single best in class software that makes it easy to customize vendor management systems, implement business process changes and offer built-in requisition/purchase order support.
Also Read: Hybrid ERP: For Skyrocketing Business Growth
Benefits of Postmodern ERP Strategy for Your Business
Offers maximum scalability as the business grows and also increases the volume of data transactions.

Favorable efficiency of the transactional processes within your organization

Offers maximum agility when the business requires to respond to market changes.

When one of your systems needs to be replaced or changed, there is a minimum disruption.

There is a central availability of data and intelligence within the financial heart of the organization.

Allows better use of IT resources by enabling innovation and differentiation instead of spending time on a bloated legacy system.

Delivers measurable improvements in business outcomes.

Postmodern ERP satisfies users' need for a web-based app like interface by offering specialist cloud applications.

Minimizes the complexity of the core ERP

Provides business flexibility and agility
Closing Thoughts
Postmodern ERP strategy is one of the most appropriate strategies to stay connected, agile and scalable in future while ensuring compliance, efficiency, and future performance. It is best suited for mid-size and large firms.