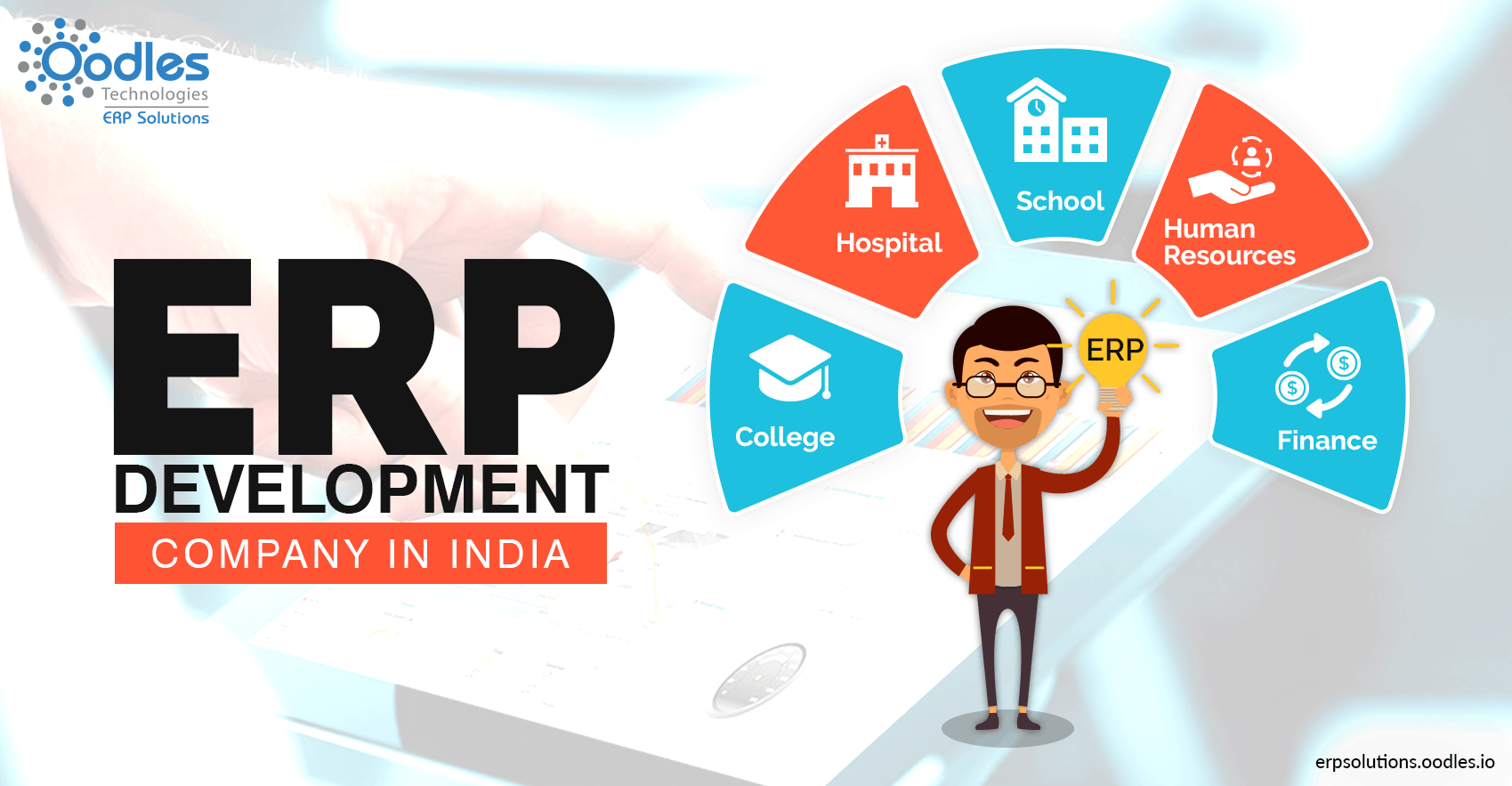 Planning is one of the most important aspects of management. Businesses cannot achieve success without proper planning. Thus, better the planning, better the success. Also, it will be redundant to explain the importance of planning for any type of business. An entrepreneur puts his time, effort and money into a business. These count as his superficial resources, from which he can generate maximum business output. For that, the resources are required to be utilized efficiently, it's also not possible without having a proper plan and strategy. Here, ERP can play an important role. ERP refers to enterprise resource planning and defines how prominent planning is for an enterprise. It's is definitely a complex and long-term investment but a worthy one. ERP's rise is crucial for businesses as it helps to maintain and ensure a smooth flow of information among the entire business functions. Though, the question is to weather have an in-house team for ERP or hire an ERP development company in India to outsource it. This blog will explain
The benefits of an ERP system for SMEs as well as large entities
Streamlines various business processes/operations and workflow.
Facilitate sharing of data across all departments of an enterprise. Helps increase efficiency and productivity.
Improvizes tracking and predictions of business activities anywhere within an entity, this enables constant monitoring of projects.
Considerably saves overhead costs
Less personnel required to handle separate systems.
Helps an enterprise to offer better customer services.
Helps to enhance control over cash flow, assets, and accounting.
Streamlines supply chain and various operational functions such as manufacturing, inventory, and sales order process.
Ensures timely delivery of products and services.
Helps to enhance HR management functions like hiring, procuring and retaining efficient employees.
Allows easy reporting, analysis of data and wise decision making using business intelligence tools.
In fact, an ERP system solution can cater to all departments in a company including supply chain financials, manufacturing, reporting, processes, and human resource.
Nowadays, ERP systems are available for implementation either on-premises or in the cloud. With the help of the right ERP software, all your business operations can be organized for easy collaboration and exponential decision-making to streamline your employees' overall performance and productivity.
Why should you hire an ERP development company in India for ERP implementation?
ERP is new and rising and thus, many ERP vendors haven't required expertise or experience to implement a major package. However, in India, IT industry is experiencing a huge shift and flourishing exponentially, Europian countries are looking for ERP implementation vendors in India for easy outsource that comes along with cost-effectiveness and other valuable traits.
An ERP development company In India works using a systematic approach to implementing such business systems and have significantly perfected the approach by installing numerous ERP system.
On the other hand, assuming a responsible in-house ERP implementation can lead to failure and frustration.
Outsourcing ERP can propel your business to gain financial benefits. It can simplify operational effectivity and efficiency. The ERP products are upgraded and enhanced periodically in India. This means a vendor upgrades its services in accordance, making the availability of the latest technology. Generally, the services are provided based on monthly fixed charges. Thus, companies overseas can maintain and control their cash flow. Moreover, there will be no need to buy expensive software, change the software after every upgrade and train personnel for the technological and development advancements. Basically, outsourcing ERP services from India can eradicate conventional complexities in implementation and the crisis of hiring, and retaining IT staff to perform the concerned applications.
However, there is always a space for taking some precautions in this regard. If outside ERP consultants are going to be brought in for an ERP software implementation, their credentials and references must be checked to ensure that they can do what they claim.
Conclusion:-
When it comes to outsourcing a few organizational functions, the question How to outsource isn't as much important as Whether to outsource. ERP being strategically connecting all core business processes of an organization, many consider keeping such an extremely strategic business aspect within the organization's boundary. Nonetheless, the advantages of outsourcing your ERP needs, and hiring an ERP development company in India to look after the development of the project outnumbers the disadvantages.