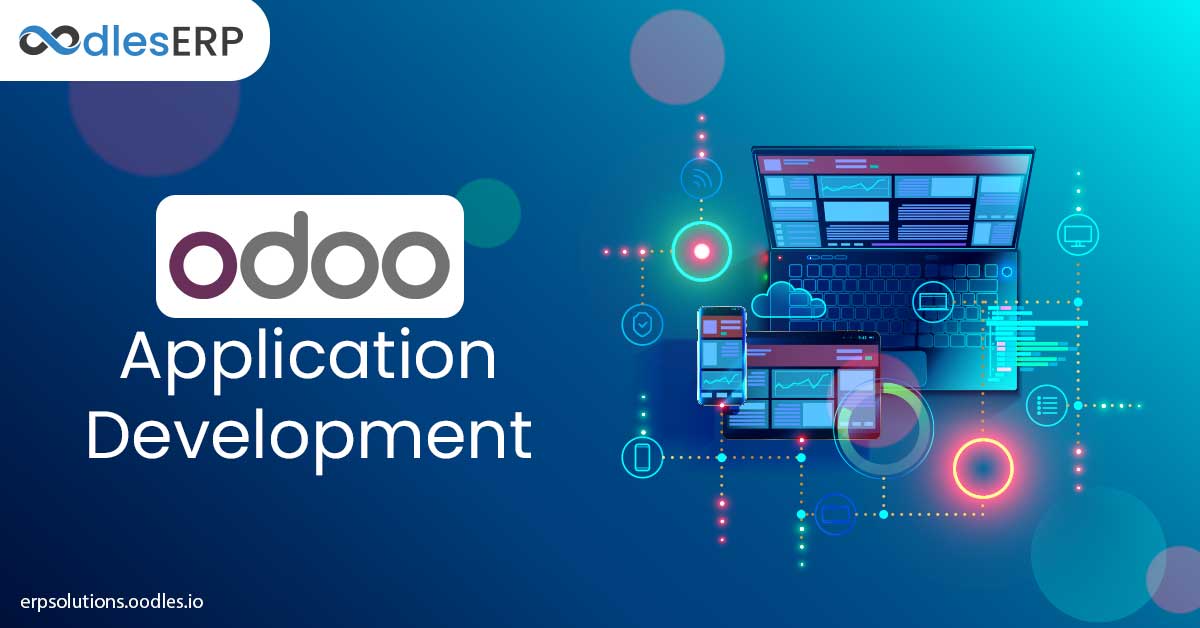 Odoo is a comprehensive integrated suite of business applications that brings together sales, operations, marketing, and finance modules on a single platform. With its modular approach and scalability, it allows businesses to build and integrate applications for various segments of an enterprise as it grows. From basic ERP functionality to integrated eCommerce, sales, manufacturing, inventory, accounting, WMS, CRM, website builder, point of sale, and HR, Odoo is the ideal business solution for contemporary businesses. Comprising 30 basic modules, there are thousands of community modules and third-party applications that can be integrated onto this platform. At Oodles, we provide end to end Odoo implementation services for your business. Delve deeper into the different aspects of this comprehensive software suite and the advantages of Odoo application development.
Features
Odoo's features, i.e, its modules are modifiable at the code level to meet specific enterprise needs. Some of the basic modules of Odoo are listed below:
E-commerce
Odoo aids enterprises to build an eCommerce platform integrated with inventory and sales with automated stock reporting. It comes with tracking, invoicing, and interface features that allow both managers and customers to locate orders, generate invoices and view pending orders through an interactive interface.
CRM
Odoo's intuitive dashboard allows a bird's eye view of sales operations. It aids businesses to strategically configure their CRM to derive useful insights from customer interaction data and deploy marketing tactics that maximize profits.
Inventory
Logistics and inventory are the backbones of any supply chain. With Odoo, supply chains can track materials from end to end by using RFIDs and IoT devices connected to the inventory module. It also aids in maintaining optimum stock levels by issuing alerts when a product is running low.
Manufacturing
The many-tiered manufacturing industry can be complicated to manage. However, Odoo manufacturing module systematically manages and automates processes like material sourcing, assembly, purchase, order, invoicing, and accounts. It can also be coded to trigger quality checks during manufacturing operations.
Accounting
By automating the generation of invoices, repeated data entry is eliminated by this module. At the same time, it streamlines asset management and tracking as well as PDC management, amortization, and bank reconciliation.
Workforce
Odoo employee module allows businesses to organize employee profiles. It aids managers in tracking work hours, performance, and allocations through an interactive dashboard.
Time and Cost of Development
Odoo can be implemented on-premise as well as with a SaaS model. Depending on how advanced enterprises want their ERP to be, it can take about 50 to 250 development hours. While subscription fee for basic enterprise version ranges from about $30 a month per user, custom application development may incur more charges for integrations. As it is API-friendly, Odoo easily integrates with third-party systems as well.
Also Read- What is better: Odoo SaaS or Odoo Premise?
Benefits of Odoo Application Development
Automation
As more and more systems become digitized, it's important to optimize workflows in the supply chain with automation. Processes that can easily be automated through Odoo include payments and invoicing, inventory updates, picking, tracking, packing, sale across different channels, and applying actions in bulk for orders of high volumes. This drives productivity, efficiency, accuracy, cuts down operational costs, and secures employee safety. When the operational efficiency of the supply chain remains intact, it can easily mold into the changing supply demands of a dynamic market.
Master Data Management
The most efficient ERP architecture is distributed and modular. Odoo comes with master data management enabling enterprises to implement business processes without duplication or fragmentation of data. Master data management oversees the consistent exchange of organizational data, eliminates redundancy, and simplifies business processes.
Quality Control
Odoo ERP gives enterprises the ability to set quality checks for certain triggers. Giving a holistic view of workflows associated with quality assurance, Odoo schedules operations, and even sends maintenance requests automatically, when required.
Product Lifecycle management
Odoo allows enterprises to track the various versions of a product and manage its routing accordingly.
Forecasting
Odoo ERP supplies businesses with analytical tools that observe huge datasets, locate patterns, and forecast future trends around which business strategy can be focused. With predictive capabilities, it enables them to focus production to meet future demands and earn customer loyalty.
Workforce Management
Odoo's HRM module enables better recruitment by automating basic segregation based on required attributes for the post. It encompasses training and development, capabilities and skills management, compensation records, and all employee data. Odoo also comes with employee scheduling capabilities to schedule and track tasks.
Returns
By improving operational efficiency, increasing workforce productivity, and enhancing customer satisfaction, Odoo ERP aids businesses to maximize returns.
Thus, Odoo is the ideal business application platform for businesses to implement automation, analytics, and data management into their systems.
We are an Odoo Development Company with the goal of maximizing the potential of enterprises with next-gen technologies. We design SaaS models for every business size, industry, system, platform, and use cases. We develop ERP software integrated with  WFM, SCM, CRM, HRM, and accounting services. Talk to our experts and avail our all in-purchase Custom Odoo ERP development services NOW!