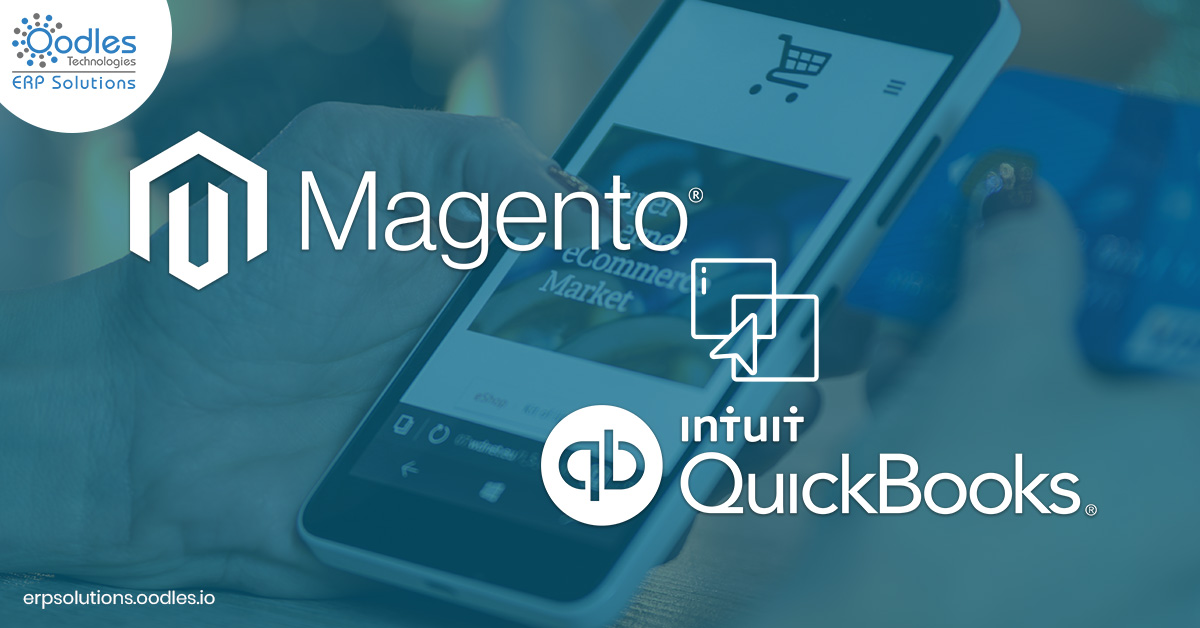 Magento QuickBooks Integration Overview
Every e-commerce solution requires an accounting solution. QuickBooks is a leading accounting software that is largely used by small companies to manage payrolls, inventory, supplies, and sales in their online business. Ditch those duplicate entry work by adopting Magento QuickBooks integration. If you have QuickBooks already to handle accounting, then using Magento and QuickBooks separately is not a good option. Imagine integrating these two, and get all your accounting data for all your customers into the Magento dashboard.
The integration between these two systems automates the workflow and saves time. Magento QuickBooks Integration creates one system which allows exporting Magento products, customers and orders from Magento e-commerce solution to QuickBooks.
Thus, Magento QuickBooks Integration will give you better outputs instead of working with them independently.
Below are top reasons why you must go for Magento QuickBooks Integration:
1. No double data entry
Say goodbye to duplicate data entries and save a lot of time and business money. It makes you free from the hassles of maintaining the data in Magento as well as QuickBooks. Integrating these two systems shows all your sales transactions, inventory, and customer data directly in QuickBooks Online. Forget the struggle of manually entering data in QuickBooks. Also, you don't need to spend money on hiring someone to do this tedious task.
2. Extra time for growing your business
The integration streamlines your workflow and thus you get an extra time to focus on other crucial things to grow and develop your online business.
3. Set and don't worry
By this integration, QuickBooks and Magento data will be automatically integrated. Now you only need to set up and configure the integration correctly. Forget about scheduling timings to update the data. All the modifications happened in your customer data, sales orders, inventory, will be synced automatically.
Also, read: Top Reasons Why Magento E-commerce Development Is The Best Choice
4. Remove mistakes in the manual migration of data
Manual data entry is prone to errors and you can't avoid it. Without Magento QuickBooks Integration, you face struggles in data entry and also there is no trust in the data as it might not be accurate. So, having an automatic integration reduces mistakes and saves human efforts.
5. Real-time and accurate accounting records
Uniform data is one such way for providing accurate reports. By integrating your QuickBooks software with your online system, you can get useful insights. That further helps you to make smarter decisions in order to expand your e-commerce business.
In the nutshell, QuickBooks and Magento store individually is very useful to your business, but if you integrate them with each other then, they can give outstanding results to improve online business.