While running a business, several factors lead to the inevitable need for application modernization at some point. As the business grows, it becomes essential to stay on the ball with the latest market trends and technological advances. The technologies we are using today are bound to become obsolete in the coming years. That said, keeping pace with the rapidly evolving technology landscape is imperative to successfully run a business in any discipline. For instance, an increasing number of organizations are turning to cloud and SaaS-based applications due to their apparent benefits over on-premise systems. 
Legacy application modernization is crucial to ensure that you do not miss out on important technology upgrades. It lets you gain a competitive edge in the market and helps you sustain the cut-throat competition. More importantly, it is critical to overcome the operational challenges that may arise due to compatibility issues with most legacy applications. 
Here, we shall discuss the main benefits of legacy application modernization using the multi-cloud strategy. First, let us learn the significance of the multi-cloud strategy for legacy application modernization.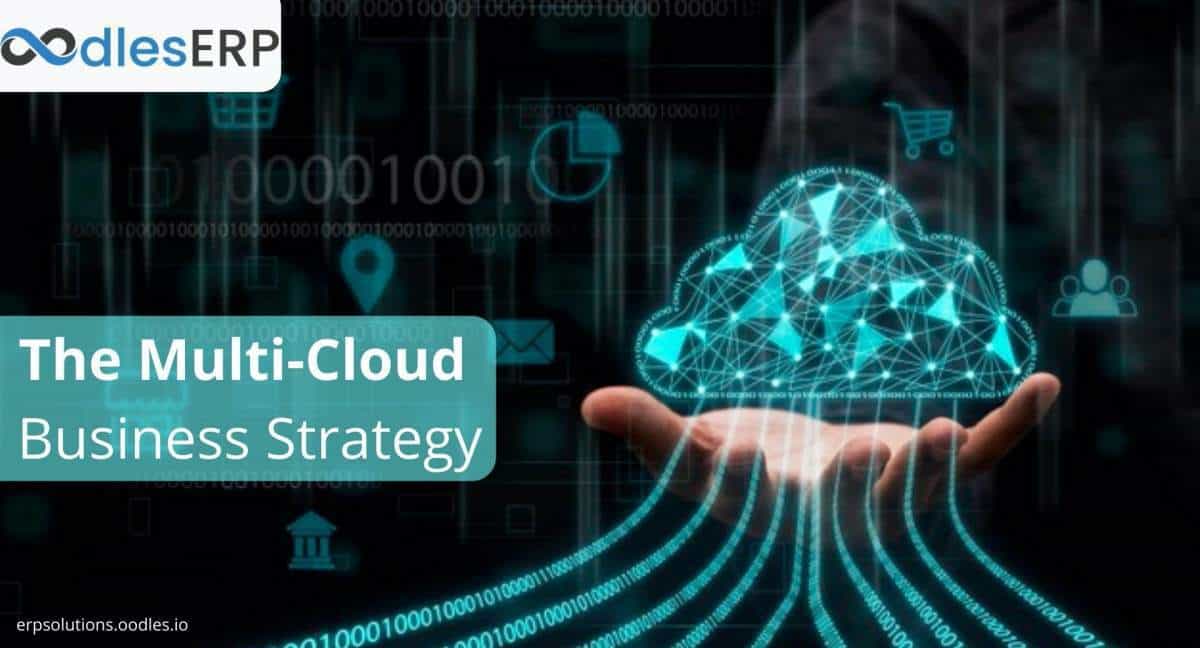 Also, Read Application Modernization Strategy For The Post-COVID World
The Multi-Cloud Strategy: Why Does It Matter?
As of today, the hybrid and multi-cloud models are gaining popularity worldwide. According to TechJury, 81 percent of enterprises either have a multi-cloud strategy in place or it is currently in progress. An extensive survey conducted by ParkMyCloud revealed that 74 percent of the respondents claimed to have benefited from a multi-cloud strategy. Now the question worth asking here is, 'what is a multi-cloud strategy?' 
The term multi-cloud refers to the presence of multiple cloud environments for deployment at the same time. In this context, a multi-cloud strategy generally consists of public, private, and hybrid cloud deployment models. With a multi-cloud strategy in place, enterprises can establish a robust SaaS architecture while also integrating with their legacy applications. Once you have your legacy software infrastructure in a multi-cloud environment, the modernization process becomes fast and more efficient. 
Benefits of Legacy Modernization Using Multi-Cloud
Given below are the main benefits of legacy application modernization using the multi-cloud strategy.
Ample Options In The Market
While opting for the multi-cloud strategy, the good thing is that there are ample options available in the market for your choice of cloud. Since you are going to choose multiple vendors or cloud providers, you can explore all the possible options and select what's best for your business. While selecting the cloud provider, several factors go into consideration such as the upload speed, market reputation, pricing, and more. More importantly, you have the freedom to access multiple cloud platforms instead of relying on a single cloud service provider. 
Optimal Performance
The multi-cloud strategy enables enterprises to create and establish a robust, high-speed, and low-latency software infrastructure that is easy to scale. At the same time, it renders agile workflows and improves workload mobility to help you consistently manage different cloud platforms regardless of their heterogeneity. 
Also, Read Legacy System Modernization: Making Your Enterprise Systems Future-Ready
Better Risk Management
Yet another benefit of legacy application modernization using the multi-cloud strategy is improved support for disaster recovery and risk management. The multi-cloud architecture significantly reduces the instances of server downtime since you are relying on multiple cloud service providers. For instance, if one of your cloud providers is facing a server downtime or infrastructure meltdown, you could easily switch to another cloud service. Besides, you get better support for backup and recovery, thereby minimizing the instances of data losses. 
Competitive Pricing
The multi-cloud strategy for legacy modernization helps you save considerably on your overall operating costs. Most cloud service providers have a pay-as-you-go pricing model in place for their cloud offerings. It means you only have to pay for the services that you are going to avail. That said, a multi-cloud strategy gives you the opportunity to select multiple cloud providers after carefully analyzing multiple factors including their monthly/weekly pricing. Since you are no longer bound to the pricing policy of a single vendor, it gives you more flexibility and thus brings significant cost savings to the table. 
You may also be interested in reading Cloud ERP Development To Enhance Business Process Efficiency
The Final Verdict
Modernizing or re-architecting legacy software applications using the multi-cloud strategy has its own share of benefits. Here, we have discussed the main advantages that enterprises can avail by adopting the multi-cloud strategy for legacy application modernization. However, it is critical to have the right expertise by your side to extract the maximum benefits. Therefore, the first step should be to seek assistance from a reliable technology partner to get off on the right foot. 
At Oodles ERP, we provide end-to-end SaaS development services with a focus on enhancing business productivity through scalable software applications. Our development team specializes in providing full-scale legacy app modernization services and software migration to the SaaS architecture. We use fault-tolerant software upgrade procedures in combination with the latest tech stack to deliver value-driven solutions for varying business needs. We also provide personalized software consulting services to help you extract maximum benefits by upgrading your existing software infrastructure. To learn more about our application modernization services, write to us at [email protected].
Tags:
legacy application modernization
,
multi-cloud strategy for legacy modernization