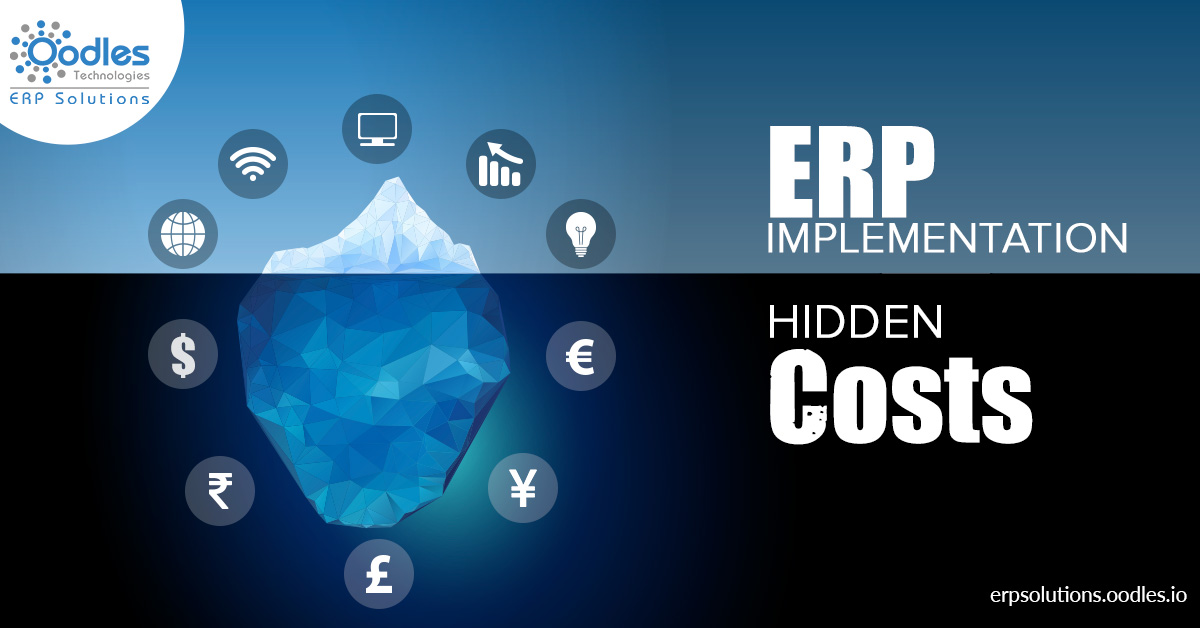 Hidden costs behind ERP implementation is a common pain point in companies while implementing an ERP system.
Many times ERP implementation costs are underestimated by companies. In fact, ERP budgets are the most complicated part of ERP selection and implementation process. Many small enterprises adopt ERP system to save their money and time. However, the estimated costs always exceed in most of the cases. Even a well-planned budgeting can overrun. Many times this can happen because of some of the software and company related issues and also, unexperienced ERP consultants.
Let's move on to know about the areas where there are more chances of budget overrun.
Here are the 5 hidden costs behind ERP implementation:
 1. Testing
Testing is an important phase of an ERP implementation process. Before it goes live, it needs to be thoroughly tested. This is bound to take much time as the connection is created between the ERP system and other systems on a case-by-case basis. This cost can be reduced if your team run actual purchase orders through the system instead of using fake data.
2. Data conversion
The business data in your old systems need to be transferred to the ERP system. This is not going to happen or import itself. Import of company data will require you to spend some money on it. Moreover, a lot of time will also be engrossed in removing outdated data records and modifying them in order to match the processes of the ERP solution.
3. Training
There is common misconstrue by companies when it comes to the cost of training their employees for using the new ERP software system. Your staff doesn't only have to understand and get skilled in a new set of processes but also be comfortable using a new software interface. So, bear in mind, on-going training and improvement procedures may exceed your implementation budget.
4. Customization
While buying an ERP system is considered to be the most cost-effective solution, the reality is beyond this. Every company has their own unique needs that are expected to meet by the software. No matter you have the best system to achieve your goals, there will be some chances where you need to fulfill those specific needs. So, customization adds up to expense. To tackle this, communicate with your ERP vendor and look out for any obvious or possible customizations that you might need. This can save you from unexpected expenses.
5. Travel
Other potential hidden costs come from travel. The ERP implementation process requires a person to go to all company sites and branches for setting up the software solution. So, when the locations are distant, you have to spend bucks on traveling.
Last, being prepared in advance for these hidden costs behind ERP implementation might help you to reduce the overall expenses.
Read Next: Top Questions To Ask Before Implementing ERP Systems