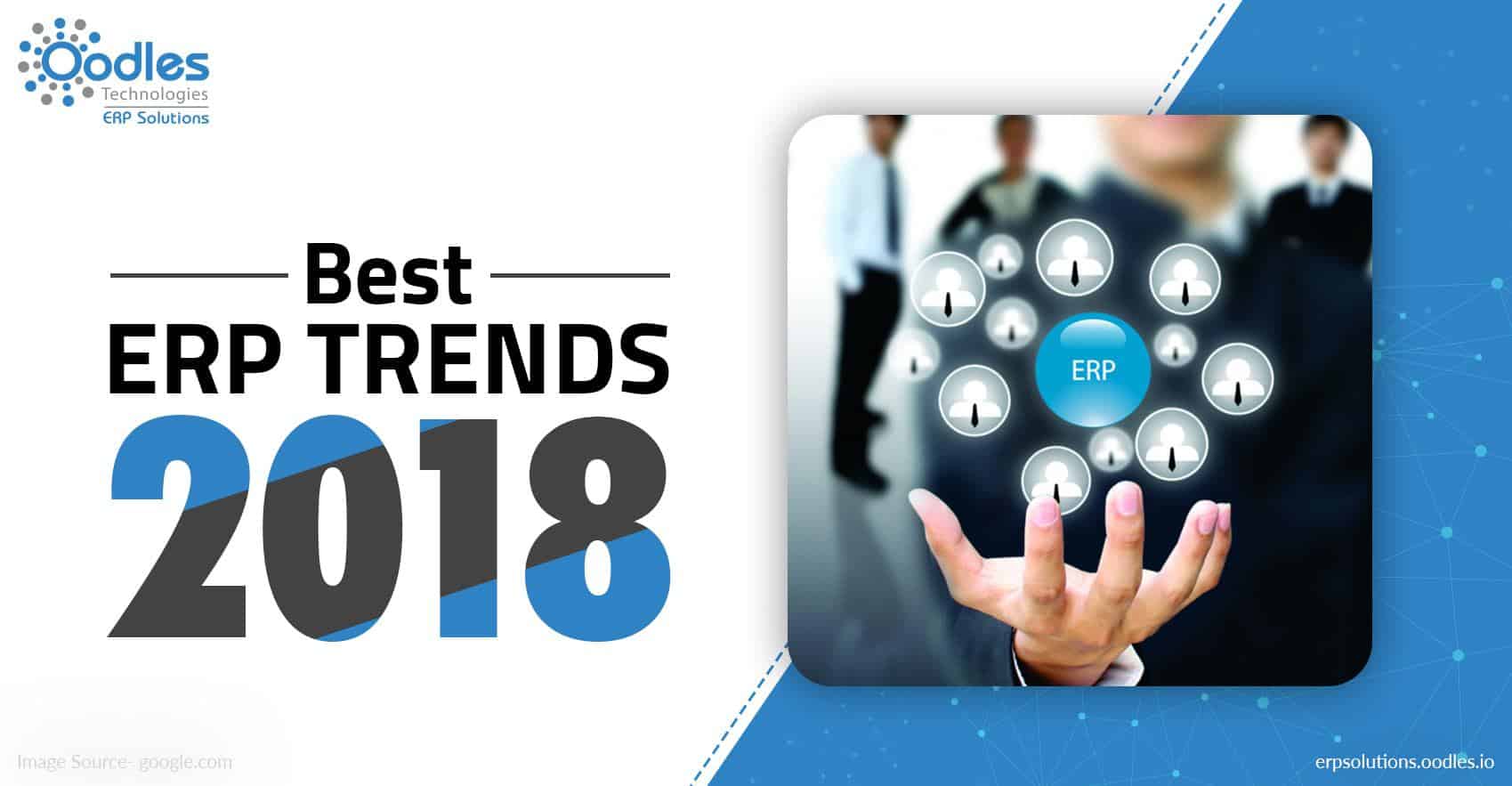 Social media and technology have been impacting the development, growth, and adoption of ERP (enterprise resource planning) software for the last a few years. And, market gurus and their predictions tell that it will likely continue in the near future as well. Let's go over some of the Best ERP trends 2018.
Best ERP Trends 2018 That May Impact Business Processes Amazingly
One of the best ERP trend 2018 is Cloud ERP. Cloud-hosted ERP solutions have prospered cheaper, faster and more productive solutions to the ERP suite, making it accessible not only to enterprise users but also to quickly growing small companies. Initially, the reluctance of ERP users to make use of cloud technology for their computing needs has gradually but steadily been overcome by many of the cloud's advantages; reduced implementation and maintenance cost.
Mobile ERP
With more customers preferring buying via mobile devices, it has become necessary for sales teams and customer support staff to have real-time access to a customer's every information. And thus, businesses are looking for more mobile ERP solutions for instant report generation, data, and insights as well as to simplify core business processes while on the go.
Social ERP
Social media's use in abundance and its rise as a vital medium for customer engagement have added an essential functionality to Modern ERP software. Consequently, social media packages are now being incorporated into ERP systems for monitoring, tracking, and processing social interaction data. Combining social media with ERP has increased the capabilities of already comprehensive ERP platforms.
Modular ERP
Businesses vary, and every ERP user may not like an ERP suite with hundreds of applications, some of them may actually not be utilized. Then, modular ERP is an attractive come for non-enterprise users as it allows them to choose and use only a few modules or feature applications to meet the requirements of their business. Also, it helps reduce the acquisition cost compared to getting a full suite.
In summary:
When it comes to simplifying various time-taking business processes within an organization or increasing productivity, ERP systems are already making their significant impact.
Even if you are a small-size business, ERP for small businesses can for sure help your business grow more quickly.