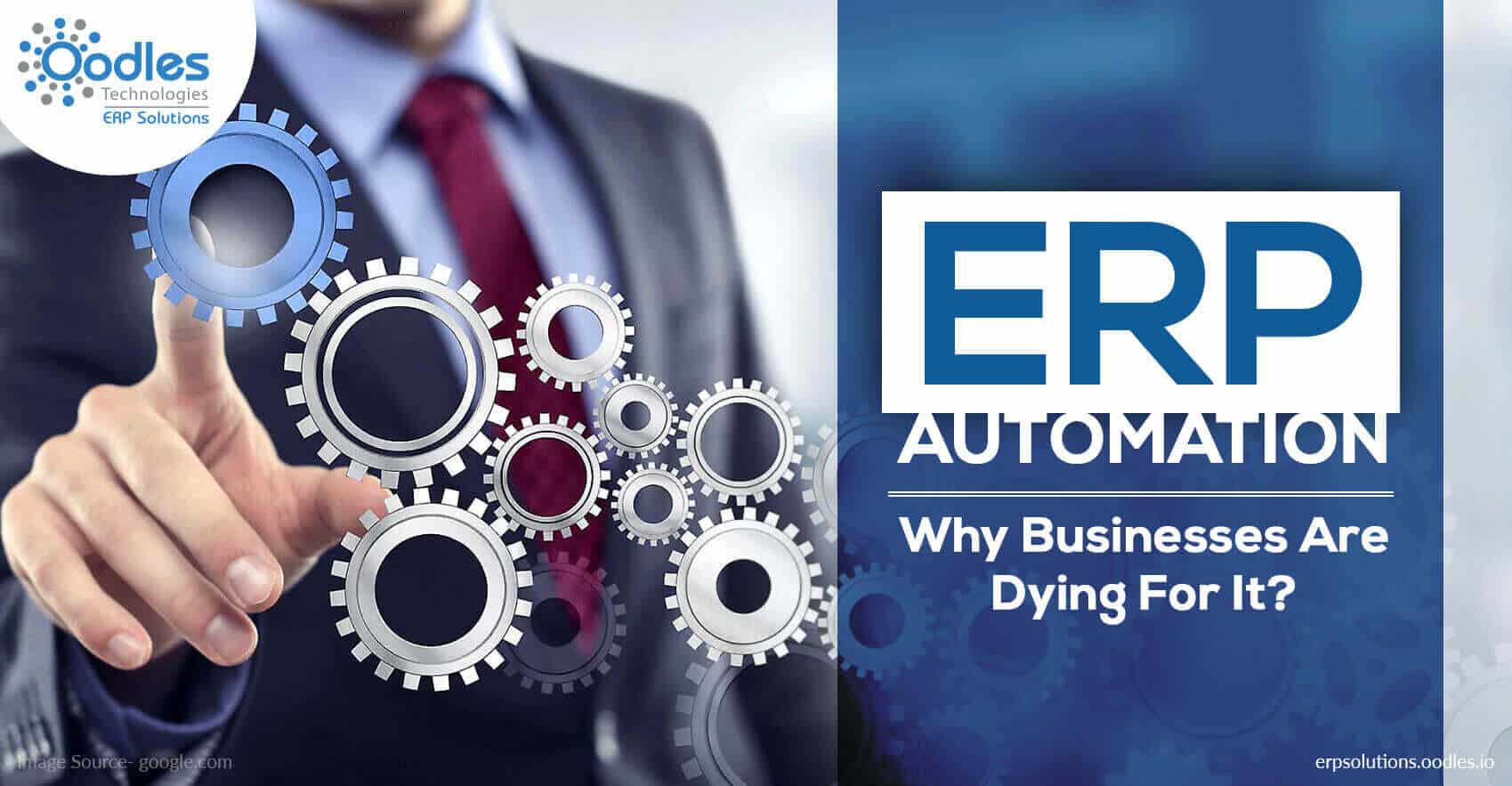 Enterprise Resource Planning or ERP is an efficient method of streamlining all your business processes/operations with precision and agility. Choosing the best ERP software solutions can help you with business intelligence, cloud computing, assistance in market surveys and enhanced sales service performance, making it a one-stop solution to all your business hassles, regardless of the size of your business. Read here about how ERP solutions help prosper SMEs (small and medium-sized enterprises). While for an ERP system implementation into your company, you get two choices; either you can plan your work processes around the system or modify it according to your business operations. However, extensive modifications can suck plenty of a company's finance, making many companies opt for the complicated way of the default ERP software. That is where ERP automation comes into play.
Find out How ERP automation is changing the landscapes of business processes?
Dispirited Employees:-
According to a research, monotonous working patterns can affect your employees' performance as they get frustrated because of 'eat-sleep-work-repeat' pattern. Further, low work performance can put adverse effects on your product/services quality, opening ways for unhappy customers and decreased business reputation. On the flip side, adapting to ERP automation can streamline superficial business tasks, providing your employees with an opportunity and time to learn new strategies and things.
Precise and low-cost:-
There's no denying saying that manual work procedures are quite prone to errors and mishaps. Sometimes, minute errors in reports or production processes can prove to be expensive. However, ERP automation can help assure that you track all of your business processes, provide with accurate analytics and reports, not only saving you time but also saving from the excessive expense.
Fast & Time Saving:-
ERP software solutions have become prodigious because of their precise multi-tasking characteristics. It means that it can save you from managing plural tasks at once, enabling you to focus on important chores related to the business.
Monitor performance:-
Although ERP software can decamp a substantial amount of workload off your back, it still requires manual monitoring to keep things in flow.
For which, any best ERP software solution can help you assign tasks and monitor the performance of the same.
Thus, integrating the power of automation into your system can lay the foundation of a healthy working environment, decrease your time consumption and expenditure, while you move forward to increase productivity and performance.