When any business transitions from a small to a large organization, its existing software systems should be able to keep up with expanding environment and technologies. An enterprise includes numerous operations of different departments, dealing with them effectively is not an easy task when you are still using old software systems. In fact, they work separately and cannot be collaborated with one another. These systems cannot help you in the future and get ahead in the competition. However, ERP development services can help you manage every minute detail of your various business processes efficiently and effectively.
ERP development services provide all-in-one solution software for businesses to manage their every process and integrate all other processes into one system. Companies of every sort of can improve their decision-making as ERP offers accurate information. ERP software system can cover almost all of your business functions and advance your business productivity.
Here are a few potential advantages of adopting ERP development services for businesses:
1. Cut down Cost
Although an ERP software deployment is expensive as it involves maintenance costs with it, it can save you loads of money and time. ERP systems automate and unify all operations and systems that were dealt solely earlier. Finance, sales, HR, supply chains, manufacturing, etc. all of these managements are easy to do with one software i.e ERP. And thus, it reduces the number of errors and removes redundancy which results in cost and time savings.
Also, there is only one system to operate. Therefore, it removes the need for training more people for various business operations. Here, a company saves money as every employee will be trained for a single software system.
2. Improvised Collaboration
An ERP system solution is desired the most due to its collaboration capabilities. It can bring departments, employees, customers, and suppliers together in one system and improve collaboration. All vital information is stored in one system. Not only an ERP software shares the accurate information among all departments but also manages the data in a secure way. Any department can access the relevant information they need to complete their tasks. Thus, it completely eliminates the need to merge information from other systems.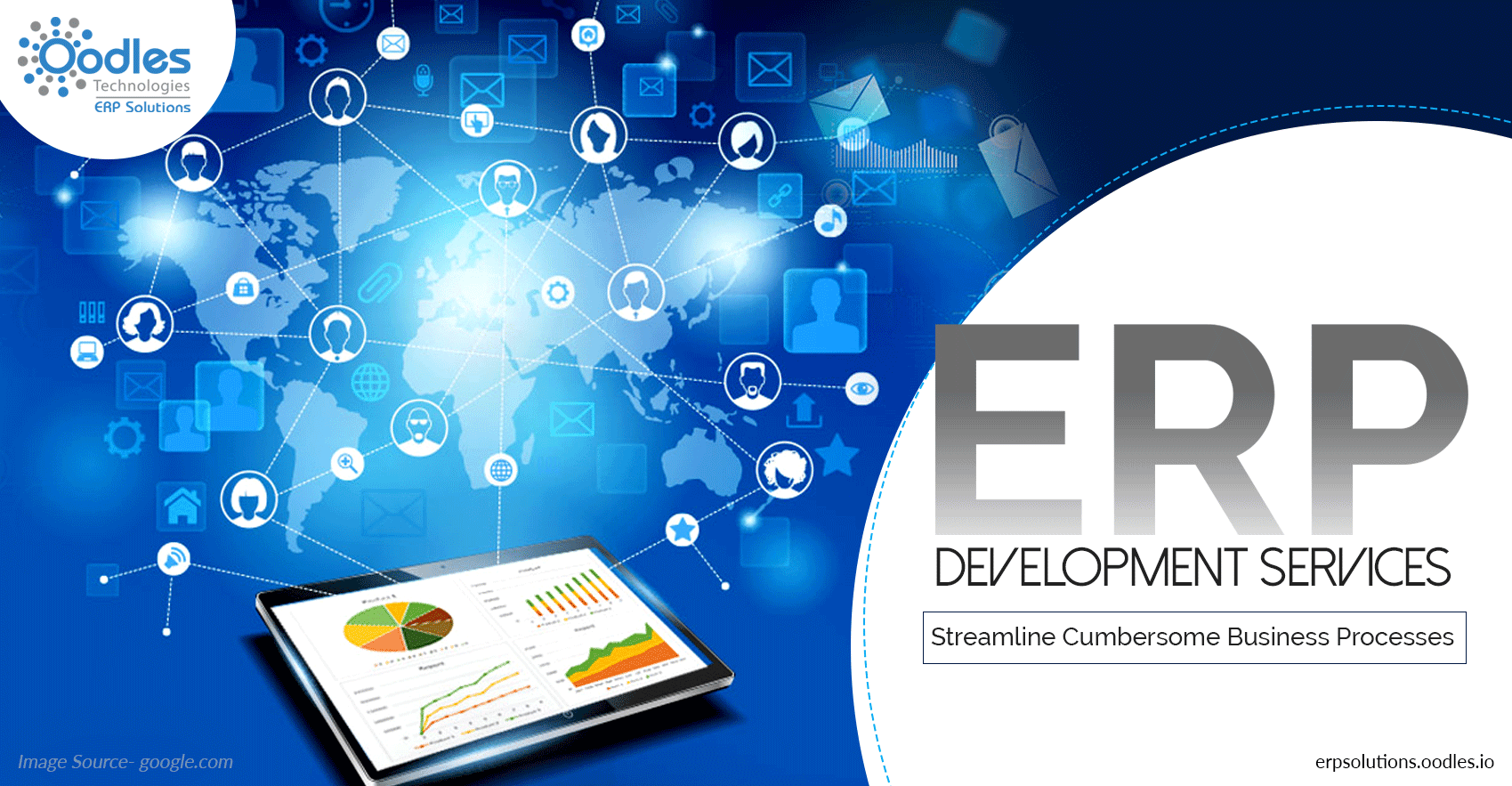 ERP Development services: Streamline Cumbersome Business Processes
3. Better Visibility of Inventory
Well- managed inventory is a vital part of every business to run smoothly. Organisations dealing with inventory and production processes can yield numerous benefits from ERP development services. With ERPs, the surplus amount of inventory can be identified and production can be improved. It can enable you to track all of your inventory levels on daily basis. You can also keep track of inventory in transit and streamline the operations of delivery schedules.