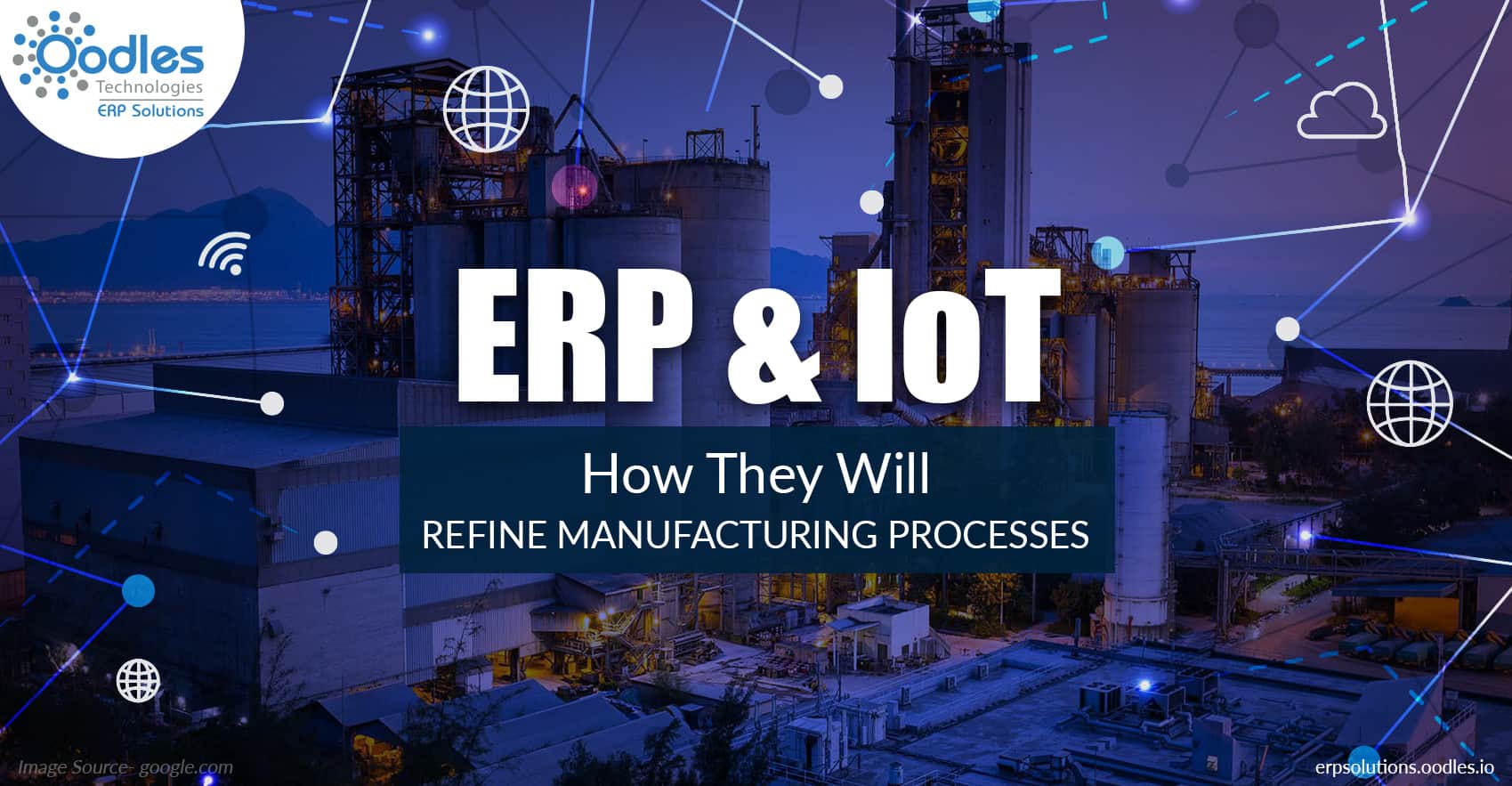 87% of people have no idea about the term "Internet of Things". But IoT has become one of the most-talked topics in manufacturing field at this moment. Based on a prediction, the number of IoT devices is going to be 50 billion by 2020. On the other hand, ERP is the most favored business management software that transforms and streamlines businesses. If ERP and IoT technologies were integrated together, they can hold immense potential for the growth of companies.
So what is the Internet of Things (IoT)?
In a nutshell, a device with built-in sensors and tools, and that is connected to the internet and other devices are known as an IoT device. These devices can communicate with other devices using a channel of sensors. All of IoT devices collect and share data of how they are being used and also about the environment around them. An internet-connected device uses the collected data to draw out most useful and valuable information by using analytics for addressing certain business needs.
How IoT impacts ERP?
ERP systems integrated with IoT can improve ERP systems' efficiency and provide the most accurate information. The data collected by IoT devices when streamed into ERP systems can be of huge benefits to businesses.
In what way ERP and IoT integration Impacts Manufacturing field
A product with built-in sensors can provide useful information collected by it to manufacturers, be it about customer usage pattern, their frequency of using a product or how a customer interacts with it. Ultimately, they get deep insights about customers behavior by an analysis of data provided by IoT enabled products.
A warning will be received by manufacturers in case any damage occurs to an IoT product. This can help them to minimize losses and add quality to services and goods they sell to customers. In this way, it builds a trust relationship with customers. IoT provides useful data using predictive analytics to ERP systems, so companies can prevent any loss and failure related to their product.
Sensors embedded on production materials and machines can improve production efficiency. It will eliminate the manual need for entering product information into ERP systems' database. Because they automatically send this data to ERP systems. Thus, this will, in turn, improve production efficiency.
Production materials with integrated intelligent sensors can also pick up its faults, wear and tear issues that result from its lifetime and pass on this information to an ERP system. The ERP and IoT system can in return provide this useful data to concerned departments so repair or replacement action can be done.