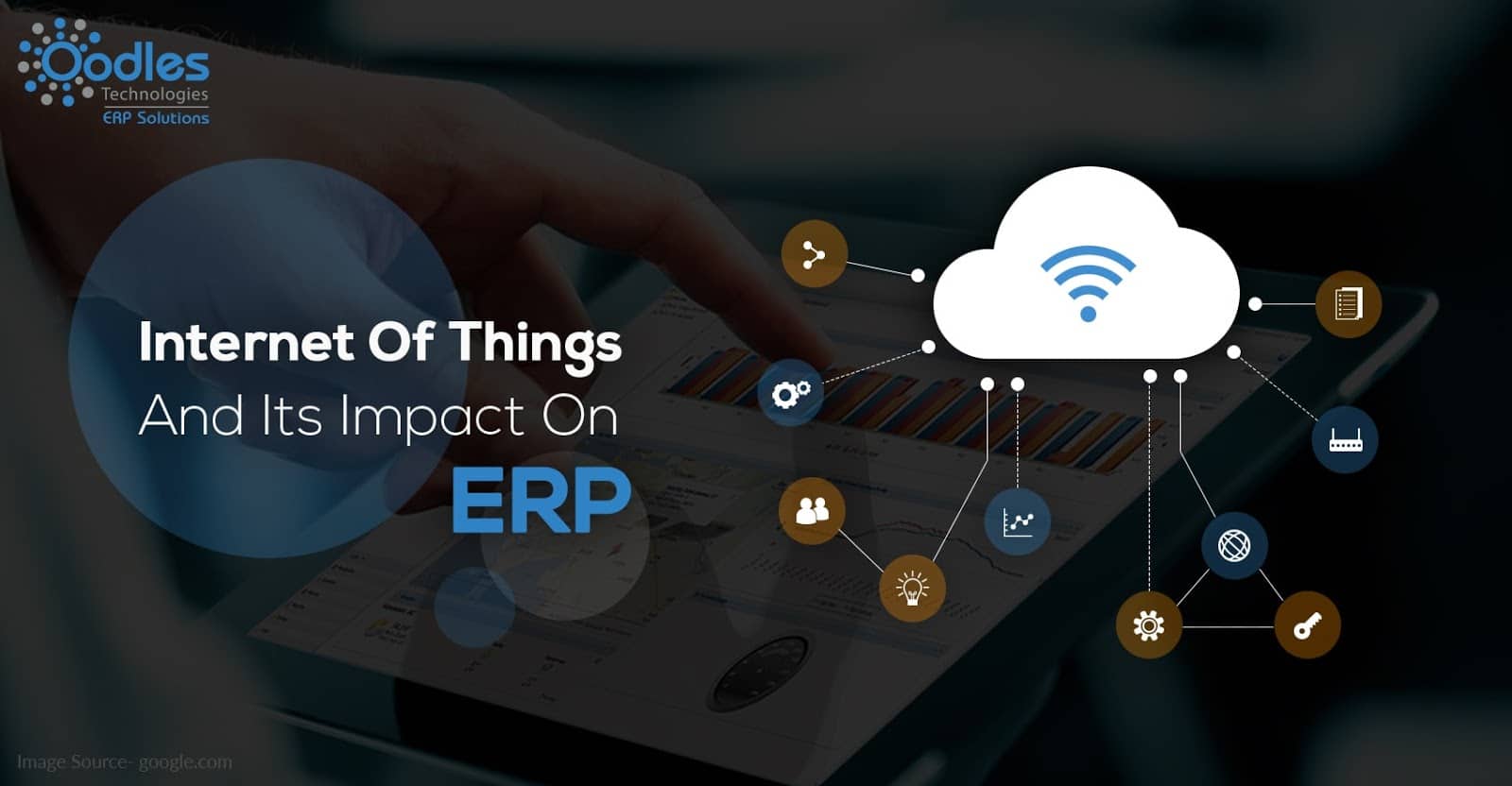 IoT refers to a network of physical devices that are connected to the internet and they communicate with other devices. Each IoT device has sensors on it and has the ability to transfer data over the network from which they are connected to. The inter-connected devices don't require any role of the human in it to communicate. Both ERP (Enterprise Resource Planning) and IoT have the same purpose i.e making the life of customers easy and better.
The goal of IoT and ERP is to serve customers better. Combining these two technologies can help produce robust solutions for organizations across verticals. In the manufacturing industry, IoT has a greater role to play and is the most talked about the topic also. The IoT can be thought of as a bridge between the physical world and the digital world.
How IoT can improve ERP (Enterprise Resource Planning) efficiency
A huge amount of data is collected with the Internet of Things (IoT), and for taking advantage of this data, the future ERP system must be flexible, intelligent and provide real-time information. ERP systems are designed mainly to give practical information to the company that can be used to take action. Acquiring accurate data is rankling task to do. IoT can promise to improve accuracy and expand data availability. Thus, it can improve customer service and inventory management.
As these IoT devices are equipped with sensors, they are able to collect, analyze and process data from these devices. By these sensors on the devices, they can be easily tracked by manufactures. This results in offering the customers advanced and improved services. Regardless of the point that the product is away from the manufactures, it can be monitored and used for real-time valuable information. Prior to any damage to the product, timely notifications can be received by the manufacturer.  This will ensure trustworthy relationships between customers and the company.
So, this gives its customers advisable services from the manufacturers. In forecasting also, ERP can get predictive data with IoT implementations. This can help to predict future benefits and shortcomings.
Integration of IoT and ERP (Enterprise Resource Planning) have vast scope in the field of business technologies. The data which is traceable is a lot more valuable and this can be turned into productive information. For example, with the assistance of traceable data, the common activities of a customer can be analyzed such as how many times people make tea or how often they go to workout in a gym. This data is useful for companies to know about common trends adopted by the customers. Further, it might provide assistance to increase their business productivity and profits.  
Other technologies like Cloud and SMAC have been adopted by ERP software and IoT is not way far to become a part of it in this line, seeing its vast potential in the ERP systems. Moreover, Integration of IoT devices with ERP is being embraced by all the major manufacturing industries. Some industries are also identifying its power in gaining profits, better customer relationships, and competitive edge.