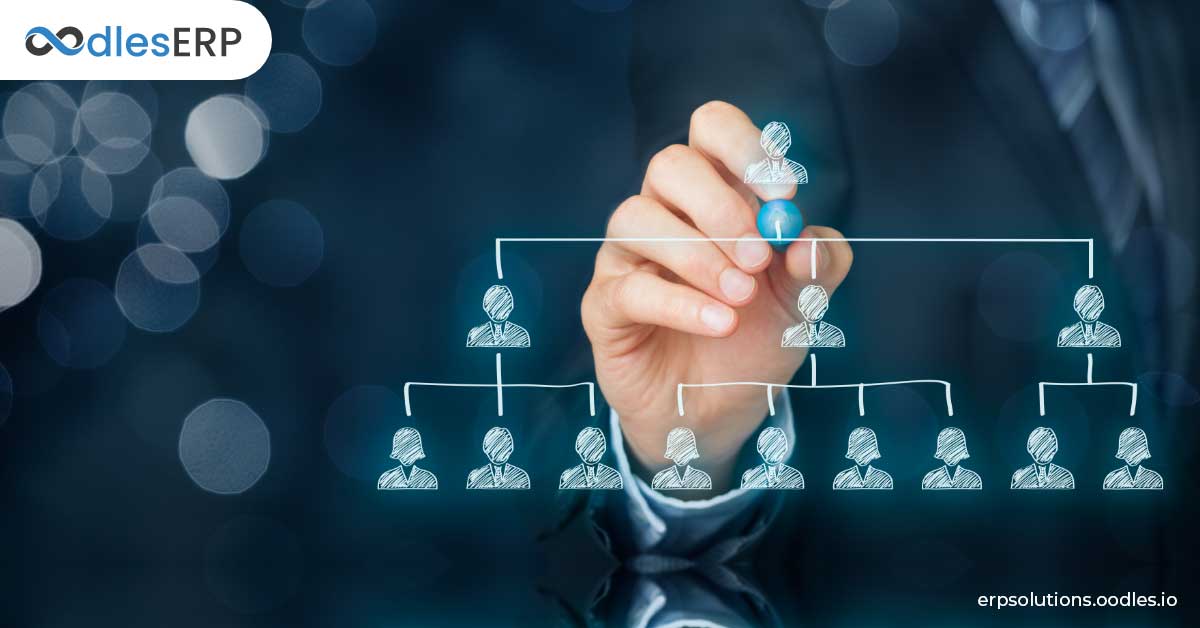 The year 2020 has been challenging for many industries on a global scale. The COVID-19 pandemic caused many companies to shut down completely while others were forced to work remotely as a precautionary measure. Therefore, it became difficult for enterprises to manage their workforce in the absence of an employee tracking system. As we approach 2021, many companies (especially in the IT sector) will continue to work remotely despite several relaxations in COVID-19 restrictions. Having said that, it becomes more important to invest in employee monitoring software development in 2021.
We, at Oodles ERP, have a proven track record in workforce management software development with a focus on integrating next-gen technologies. We provide enterprise-grade employee monitoring software development services to facilitate seamless collaboration, compliance, and HR administration. Our development team uses open-source ERP platforms like Odoo and ERPNext to develop high-quality workforce management solutions for cross-industry enterprise use cases. 
What To Expect From an Employee Monitoring System In 2021?
A remote employee monitoring system must ensure that all employees are working as per their fixed task schedule. It must provide real-time information about the active workforce tasks and keep tabs on all employee activities. The key features of an effective employee monitoring system range from tracking keystrokes, app usage, internet activity to taking random screenshots at regular intervals. 
In 2021, it has become crucial for enterprises to have these features embedded in their employee monitoring system to create productive work from home environment. Furthermore, they can have the app installed on their employees' mobile devices to track their GPS location, mobile usage, and idle hours. 
Employee Monitoring Software Development Using Odoo
Odoo is an open-source ERP platform that enables enterprises to develop scalable workforce management solutions to efficiently manage their employee tasks. It provides a centralized software interface for employee monitoring and facilitates seamless communication between managers and their respective team members. Odoo application development for workforce management gives you access to several advanced features such as attendance monitoring, task tracking, performance tracking, reporting, analytics, and more. 
Pros
– Easy to use and implement to address a wide range of business use cases
– An intuitive user interface for both on-premise and cloud application
– Ease of integration with a variety of enterprise modules, applications, and legacy systems
– Open-source under a General Public License that makes it relatively inexpensive as compared to other ERP platforms
– Highly customizable as per the required business application and use cases
– Offers a high level of security, flexibility, scalability, and interoperability
Cons
– Bug fixing might be slow and more time consuming
– Complex procedure for performance tuning
– Complex installation and set up process
– The community version is relatively difficult to maintain
Employee Monitoring Software Development Using ERPNext
ERPNext is a fully-integrated ERP suite that enables enterprises to develop scalable ERP solutions to streamline their complex business processes. It provides a dedicated module for employee monitoring software development with a variety of features and custom functionalities. ERPNext application development is best suited for small-to-medium enterprises and provides extensive support for workforce management and employee performance monitoring.
Pros
– Easy to use and manage with a simplified user interface
– Easy to customize with a variety of application programming interfaces (APIs)
– Simplified configuration procedure to address diverse business project requirements
– Actively maintained and offers robust community support
– Open-source and doesn't require a license fee
Cons
– Not suitable for large-scale enterprises
– Absence of several crucial features and modules
– Complex procedure for assigning roles and permissions
– Several users have reported upgrade issues with the customized version
Wrapping Up
We are a seasoned ERP software development company that provides end-to-end workforce management development services to boost business productivity. Our development team is skilled at implementing both Odoo and ERPNext to streamline complex business workflows while also improving workforce efficiency. We have successfully completed several full-scale workforce management software projects for 100+ customers from across the globe including startups and small-to-medium enterprises. For more information, reach us out at [email protected].