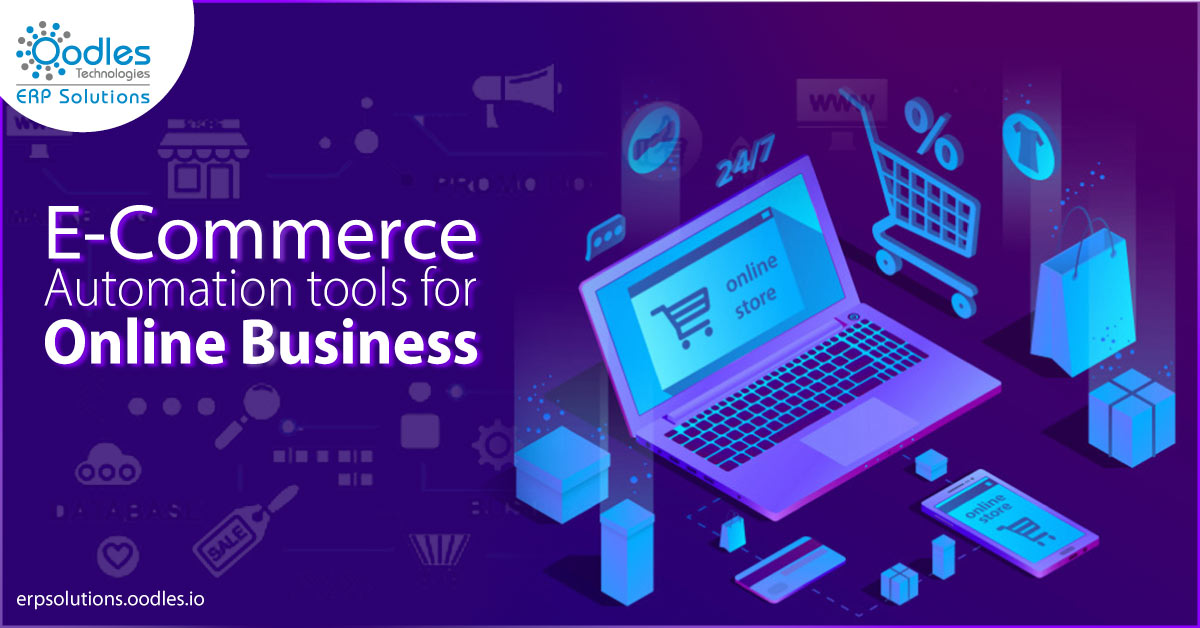 E-commerce Automation Tools: An Overview
No doubt e-commerce provides various types of businesses with the opportunity to spread fast. At the same time, there are so many functions to perform that it has become a bit complex. Whether it's sales and marketing or customer service and accounting, there are numerous tasks which make entrepreneurs feel overwhelmed. However, rest assured, we have a solution to lighten your load. Here are some of the top e-commerce automation tools to automate the routine and repetitive tasks of your online business. This way you will be able to focus on other business-related things, as well as your customers.
Benefits of E-commerce Automation
E-commerce automation combines the right software, processes, and people required to automate the order lifecycle from the point of checkout to delivery. E-commerce automation tools help decrease your workload while increasing efficiency, revenue, and supplier/vendor trust and satisfaction.
Better customer experience

Better buying

Improved ROI on staff costs

Enhancing average order value

Predicting and shaping behavior

Allows strategic thinking
Best E-commerce Automation Tools for Your Online Business
1.) Marketo
This e-commerce automation tool offers customer engagement marketing, marketing automation, marketing management functionality and real-time personalization. Some of the key features of Marketo are:
Site visitor tracking

Lead generation tools

Mobile and web personalization

ROI optimization and measurement

Landing forms and pages
2.) Sellbrite
This cloud-based tool works best for simplifying multi-channel listing and inventory management. It offers reporting tools and helps with order fulfillment. Here are some of the benefits of Sellbrite:
Allows sellers to fulfill and manage orders

Creates powerful reports

Simplifies selling products on multiple sales channel

Helps sync inventory and user control

Enables access to multichannel reporting intelligence
3.) Contalog
This is one of the most powerful e-commerce automation tools for inventory and order management. It keeps track of stock levels and inventory status. It keeps the information synced across all the sales channels so that you can make informed decisions. Check out the benefits of Contalog for your business.
Ability to handle a wide range of product attributes and quantities

Predicts inventory level requirements

Improves customer experience by partially processing the orders
4.) Zapier
It connects all your applications and tools to a single access point. So, instead of balancing a lot of tasks together, you just need to use the Zapier tool to get things done in minimum time. Zapier integrates third-party tools to facilitate data. Here, we have listed down the key features of Zapier:
Supports more than 750 apps including spreadsheets, communication platforms, email clients and so on.

Increases store level automation by setting up custom solutions that connect several applications.
5.) Canterris
This e-commerce marketing automation tool is best known for optimizing content, accelerating sales, managing leads and coordinating campaigns. Some of the key features of Canterris are:
Offers an easy way to advertise on Instagram
Helps retain buyers
Improves SEO and raises search rankings
Promotes visual marketing using customer-generated images
Boosts trust with potential buyers

Offers marketing analytics

Optimizes web content

Identifies sales leads

Creates and manages email and newsletter campaigns

Contains a library of plugins, modules, and extensions

Offers website publishing tools
6.) TextExpander
This is one of the most popular e-commerce automation tools that keeps all your text snippets in one place. In any e-commerce business, you need to send a lot of emails, social media post, and custom messages. It may take a lot of time.
Don't worry, TextExpander saves your time. Whenever you are sending an email, just choose the right snippet and insert it at the right location. TextExpander to Save Your Time:
Generates customized messages in a jiffy
Supports several languages such as English, Germany, Russian, Italian, French, Spanish and Portuguese.
7.) MailChimp
This e-commerce automation tool helps in setting up and managing e-mail campaigns. It allows store owners to easily create and launch email campaigns by using the builtin campaign manager. Key Benefits of MailChimp Include:
Attracts new visitors

Follow-ups with current customers through targeted emails

Allows easy integration with popular e-commerce platforms such as Magento, Shopify and so on.

Manages advertisements on all major social media channels such as Facebook, Instagram, and Twitter.
8.) Yotpo
This is one of the most popular e-commerce automation tools designed to generate more reviews, therefore increasing sales and building community. Some of the astonishing benefits of Yopto to increase sales are:
Offers an easy way to advertise on Instagram

Helps retain buyers

Improves SEO and raises search rankings

Promotes visual marketing using customer-generated images

Boosts trust with potential buyers
Final Analysis
For a successful e-commerce business, you need to implement a lot of tasks on a daily basis. With the help of these e-commerce automation tools, your work will become a lot easier.
So, get ready to run your e-commerce business with minimal effort by making use of these efficient E-commerce automation tools.