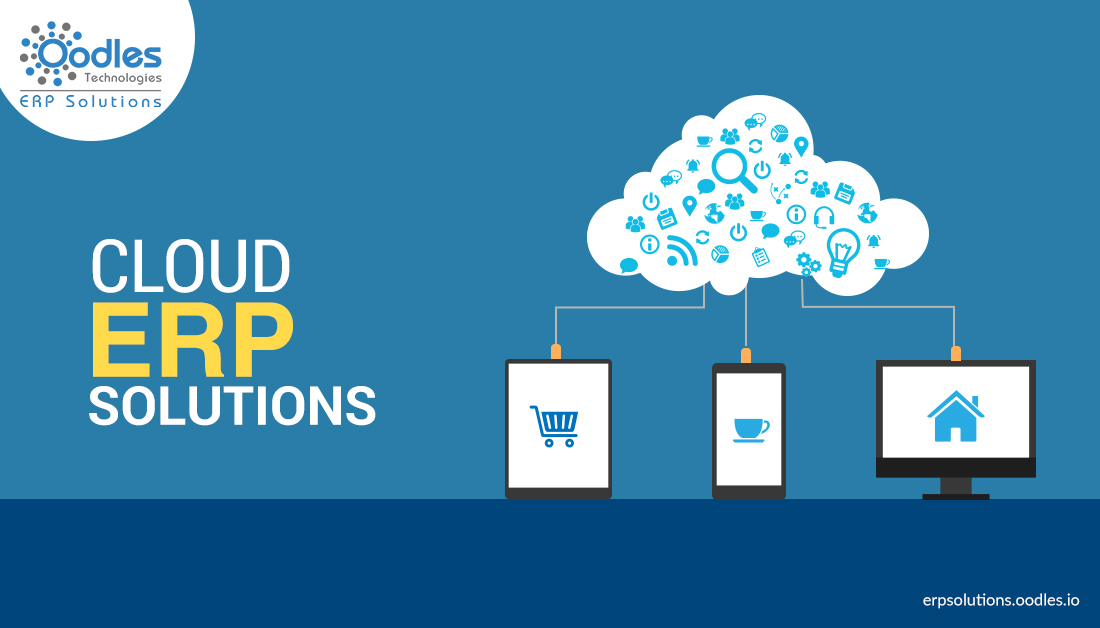 On-premise ERP systems have been used by organizations to streamline business operations for many years. But now cloud ERP has made its entry in this space. Its adoption is rapidly increasing across companies. In this era, online ERP solutions are all set to become the norm. In fact, there are speculations that cloud ERPs would replace on-premise or traditional ERP systems in the future. The first reason is, on-premise traditional ERPs come with expensive maintenance, updates, support, and customization. On the other hand, cloud ERP solutions are affordable to use for every company to store, manage a massive amount of business data and to have useful insights. Further, these insights help them to improve the operational efficiency of a business.
Organizations often are in dilemma about whether to choose on-premise ERP solutions or Cloud ERP solutions.
So, to help you out, I have come up with some significant reasons which make Cloud ERP solutions ideal alternative:
1. Affordability
Adopting Cloud ERP solutions would reduce initial development costs. Here, you don't need to pay a license fee.
As Cloud ERP is installed on third-party infrastructure and software and delivered via a cloud-computing model, there is no need to invest in specific servers or workstations. It's a scalable system that can adapt to changing requirements in the future also. Overall, they are effective and affordable to be used by any company.
2. Mobile Access
A cloud ERP solution can be accessed through a web browser and thus, users can access the application on mobile devices via a web browser. Users can use cloud ERP on their mobiles while on the go and be present anywhere at any time. This also minimizes IT installation costs and other expenses related to customization of ERP applications. Users can make business decisions while they are on move through their mobile devices.
3. Faster and Simpler implementation
When it comes to speed, on-premises ERPs lag behind. Cloud ERP deployment is faster and simpler as compared to on-premise ERP systems. Moreover, its implementation costs are lesser because it needs fewer internal resources. Cloud ERPs eliminate the need for IT installation and store data on the internet that in turn, saves time, energy, and money.
Read Next: Deep Insights Into Cloud-Based ERP Applications