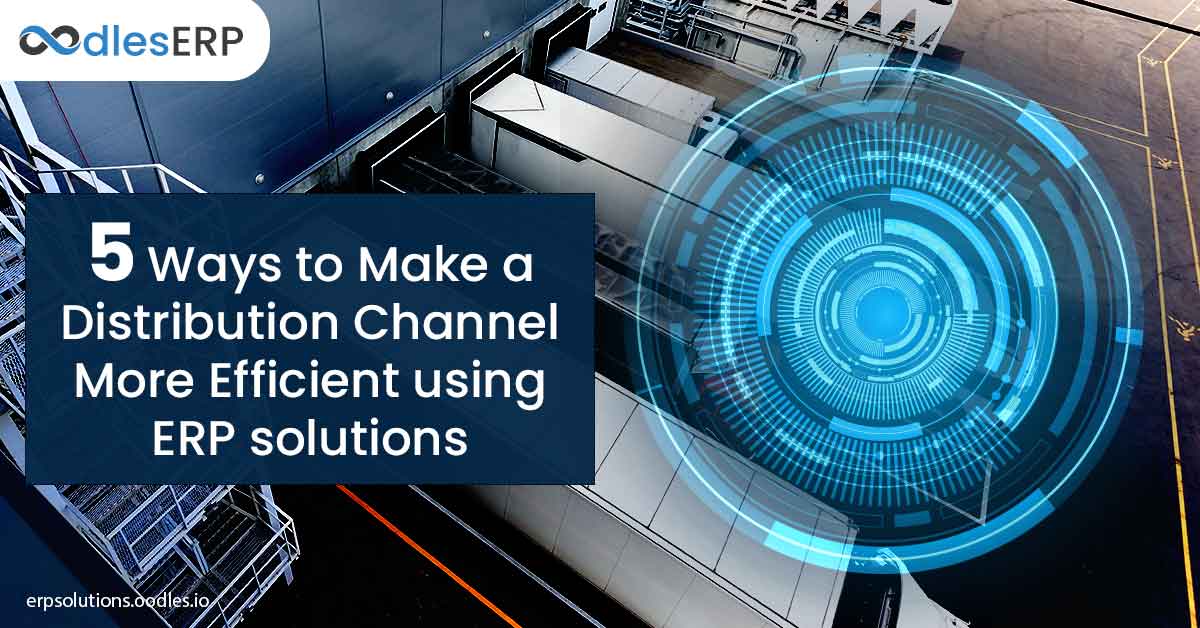 In the age of technological advancement, managing distribution channels is no more a challenging task. Cloud ERP systems ensure the strategic management of supply chain, logistics, warehouse, inventory, and orders in integration with the company's finance and sales. With real-time management of manufacturing, stock, field service, and project accounting, the entire sales cycle can be viewed, and acted upon quickly and efficiently. At Oodles, we provide mobile supply chain application development for the smooth handling of distribution channels and logistics. Let's explore the 5 ways in which distribution ERP solutions can make a distribution channel more efficient.

Channel Intermediaries
Maximizing the profit of channel intermediaries or adding intermediaries can increase the efficiency of a distribution channel. As intermediaries are companies that act as a distributor or a retailer, its necessary to choose intermediaries that align with their business strategy. This can increase sales volume and decrease sales cost owing to their expertise in the area.

Supply Chain Management
Focusing on the efficacy of a supply chain, in turn, increases distribution channel efficiency. Automation, Analytics, and reporting tools in an ERP improve inventory/warehouse management as well as marketing efforts to ensure cost reduction and returns.

Consolidation
Consolidating all distributional channels into one strong channel cuts down management costs and leads to less oversight. It also aids enterprises in focusing on the key components of their products and businesses.

Boost Profits
Real-time visibility and decision implementation makes ERP software an asset to a supply chain. Also, automation of invoicing, and order management, while planning demand based on analytics insights, lower operational costs. This in turn drives returns and makes the supply chain resilient.

Customized Solutions to Meet Diverse Requirements
Oodles provides custom ERP software solutions as we acknowledge that one size does not fit all. Depending upon the size, industry, complexity of distribution processes, budget, and supply chain, we analyze and design an ERP system that best serves your business requirements.
We are an ERP Development Company with the goal pf revolutionizing management applications with cutting edge technologies. Employing ERP software in supply chains and distribution channels can exponentially increase margins for an enterprise. We offer a host of web and mobile application development services along with backend/frontend development for SaaS for ERP systems as well as purpose-specific software for workforce, human resources, customer relationship, accounting, and finance management. Get in touch with us to drive efficiency and profitability in your distribution channels.