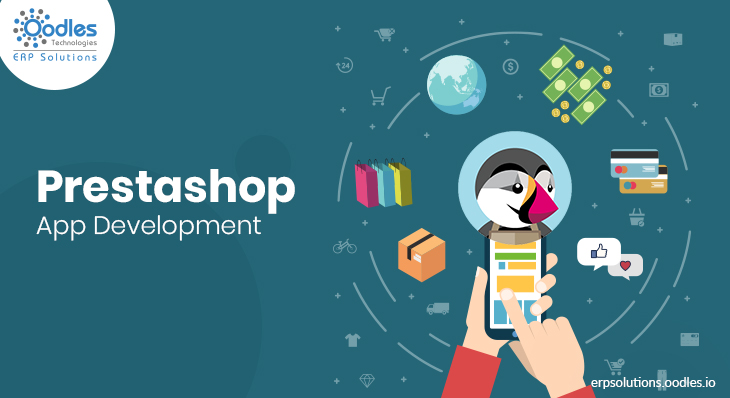 Prestashop is a powerful E-Commerce platform which is adopted by a massive number of online merchants. To attract users on the e-commerce platform, your website should be fast, smooth and flawless. PrestaShop app development is popular among users because of its open source platform. It offers main e-commerce features for free. This platform is not only robust but also makes users easily navigate your website and provide a rich website experience. The main reason for the popularity of this platform is it is low priced online selling solution.
Prestashop fits best for enhancing customer satisfaction, sales, easy e-commerce software installation, and product reach.
If you are starting off your online business then PrestaShop will give you all you need in an online solution. For larger companies, investing in PrestaShop app development will be worthwhile.
Now, let's hop into the best features that make Prestashop App development stands out in the crowd:
Cover small and large enterprises
Whether you are a small company or a startup, PrestaShop is the most appropriate to launch your online business for the first time, and for large online stores that have a much more extensive product catalog.
Multi-language support
It provides you with multi-language online support to its customers. Prestashop can help you translate your website in your regional language. It has more than 65 languages support and that is one of the reasons for catching the eye of users when it comes to developing multilingual e-commerce store.
Open source
Prestashop is an open source platform means it is available to make changes in its source code. Although it is compacted with all core features, companies may need to customize it as per their needs. And this is possible with this open source software.
Also Read: E-commerce And ERP Software Integration: Best Practices To Adopt
SEO-friendly
No matter how many products you are providing, how much discount offering on those products and how great is your customer service, it has no value if users are unable to find you on a digital platform. All the attempts made would be ineffective if your website is not visible on search engines. When your web store is optimized for multiple search engines such as Google, Bing, and Yahoo etc, features like keyword tags, meta information for products and categories, customized URLs and more are provided by PrestaShop that allow your website to reach a wide audience around the world.
Payment gateway integration
Prestashop app development allows adding multiple payment gateways options for your eCommerce stores that make your customers' experience smooth and happier and increases the chance of your conversions.