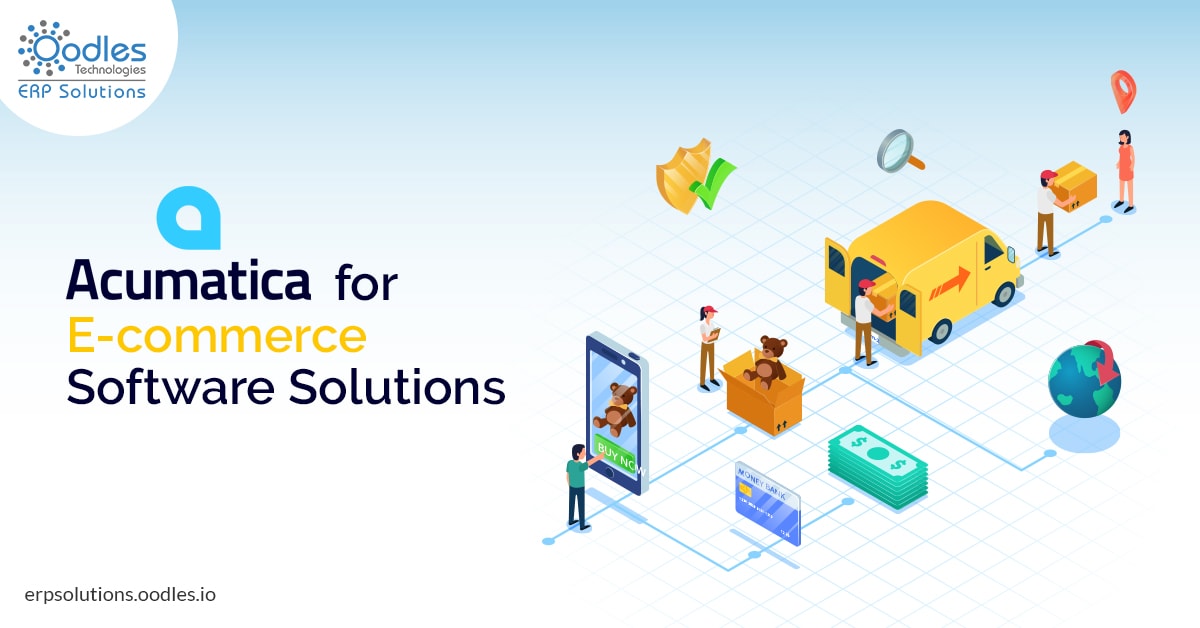 Acumatica For E-commerce Software Solutions: An Overview
For SMBs, Acumatica is an ideal ERP software as it can adapt to the needs of the company. E-commerce is a sector where you experience a lot of challenges while making it to the top e-commerce platforms. Restricting your company to old or traditional ways leaves you at a stagnant place where your growth stops. At that point, adopting new technology or new advanced systems will prove to be a game changer for your e-commerce business. Acumatica E-commerce software solutions will provide you with robust solutions by which you can manage orders, inventory, accounting data, shipping packages, customer support, and shipping returns all from one system.
Acumatica Commerce Edition
The Acumatica ERP has an Acumatica Commerce Edition which is truly the best one for eCommerce. Its design is capable of integrating easily with the eCommerce platforms to give you high online presence. Using one integrated solution to manage your front and back-end eCommerce activities can be the game changer in e-commerce competitive market.
In addition, Acumatica ERP and E-commerce system integration become a convenient way to manage CRM, inventory, finance, and sales easily without switching between ERP and e-commerce solution. Acumatica Cloud ERP integration with your e-commerce solution is going to help you in CRM, Inventory management, Business intelligence, analytics reporting and more.
Below are the top benefits of Acumatica  E-commerce software solutions
1. Quick order processing
Acumatica automates order generation automatically that prevent delays in shipping. It also reduces shipping errors by printing barcodes labels automatically. This also enhances customer satisfaction and gives them fast services.
Also Read: PrestaShop Vs Shopify: Comparison Of Two Modern E-commerce Platforms
2. Popular eCommerce integrations
Acumatica can be seamlessly integrated with modern eCommerce platforms, like BigCommerce, Shopify, Magento etc. This ERP-eCommerce integration can reduce manual errors and eliminate data redundancy. The company employees can save your hours spent on data entry from one system to ERP.
3. Minimize stock-out situations and back orders
Acumatica Inventory system connected with your e-commerce can assist you in taking better control over your stock levels through automated replenishment. You can get real-time inventory updates on your website if you integrate the platform with Acumatica ERP.