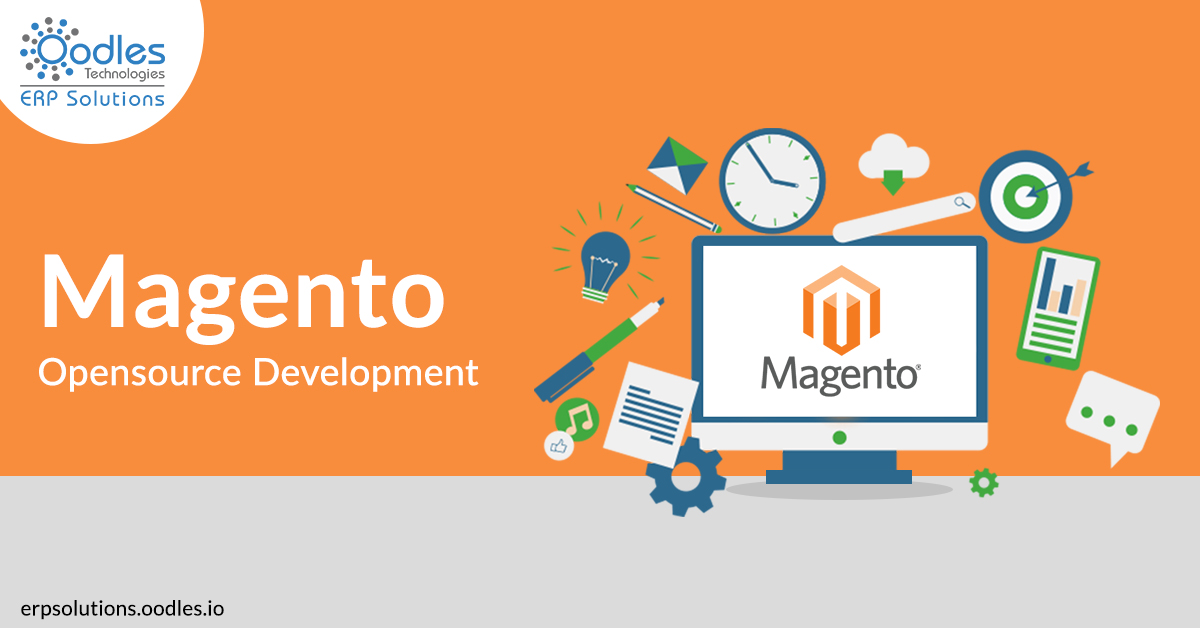 Magento Opensource Development: An Overview
Magento is an open source eCommerce platform which is widely popular for developing an online website in affordable prices. It approximately offers all vital features and tools to create a great e-commerce website. 31.4% of the top 100,000 websites used the Magento platform in the year 2017. Magento has two different editions. Magento open source edition and Magento commerce edition. It is a free version of an e-commerce platform that provides you access to a number of a feature extension. On the other hand, Commerce Edition is suitable for large enterprises offering a scalable platform that can adapt to any size of the deployment. Magento Opensource development fits the best for small businesses for top-class e-commerce website which has all best features a unique online site needs. You can easily download, install the Magento open source edition.
Let's take a look at what Magento opensource development can offer to you if you want to make your own e-commerce website:
1. It doesn't restrict you like SAAS model. Here, you have the ability to extend its functionality with ready-to-use extensions from the Magento Marketplace. With Magento adoption, you have the ability to build your eCommerce site with several numbers of customized options so that your online store can have the best unique features that make you different in the crowded e-commerce marketplace. Magento open source platform allows its users to openly make configuration modifications in the software to meet their special needs.
2. If you are growing business or a startup company, the OpenSource Editions is easy to use and navigate. It gives a comprehensive manual for the tools and platform so that customers can spin up an E-commerce web store quickly without any confusion.
Also Read: Why There Is A Need For Magento QuickBooks Integration
3. It has got a vast community of developers who are consistently developing new extensions that add new functionality to an already impressive base feature set. This way it gives benefits to Magento users as a large Magento ecosystem can help each other solve problems, and collaborate to advance the capabilities and performance of the eCommerce platform.
4. Magento Open Source comes with a wide array of amazing features such as Integrated Marketing Tools for Promotions and Landing Pages, PCI Compliant Payment Solutions, Content Management System (CMS), Customer/Order Management System and Shipping and Freight Integrations.
5. It is simpler to analyze data using Magento open source. Magento Business Intelligence Essentials offers a strong reporting support to every Open Source merchant. You can connect your database and gain quick access to up to 100 customizable reports like lifetime value, repeat purchase probability and more.