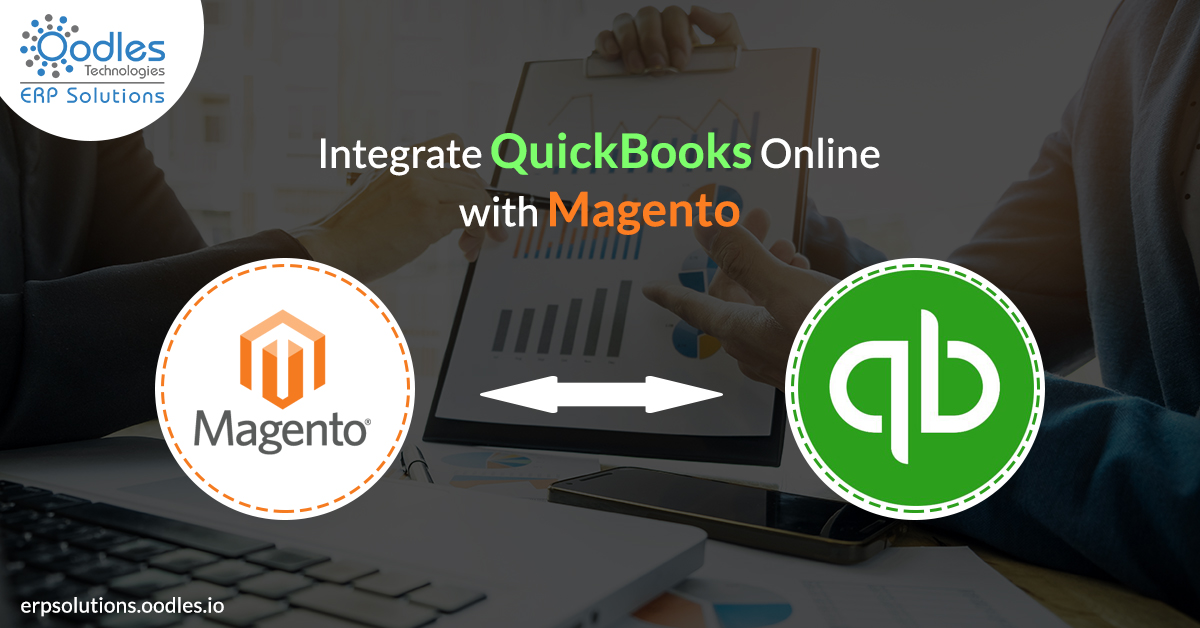 Integrate QuickBooks Online With Magento: An Overview
QuickBooks online is a version based on cloud technology. The software is designed to manage invoices, keep track of all bills and expenses at any time and from anywhere with secure login. In short, it lets you manage the finances of your organization. If you are using QuickBooks online software for your Magento e-commerce store, then you experience a lot of manual data transfer work from your online store to QuickBooks online. Running QuickBooks online and Magento individually becomes the sole reason for the improper communication between e-commerce (back-office) and accounting team. If you integrate QuickBooks Online with Magento, the customer, products, sales, and invoices data between them is automatically synchronized. Your time is saved and no need to worry about manual data entry.
In this way, managing accounting data becomes easy and smooth.
Benefits To Integrate QuickBooks online With Magento integration:
Synchronization
When an order is created on your site, the integrated system will search for this particular order data in the centralized database. If this information is not found in the database, a new customer will get added to the customer list. Otherwise, it will update the data. Their integration unfolds the business-critical insights into the performance of the online store. It reveals crucial data around stock levels, resources and customer orders that helps you to make improvisations. It will add new products, update product information and sync tax rates from Magento and QuickBooks automatically. In addition, you can obtain invoices and payments directly in QuickBooks accounting.
Also Read: Top Reasons Why Magento E-commerce Development Is The Best Choice
Remove double data entry
No more duplicate data entries and errors. You can save a lot of time and your business money from integrating QuickBooks online with Magento. It makes you free from the hassles of maintaining the data in Magento as well as QuickBooks. Integrating these two systems shows all your sales transactions, inventory, and customer data directly in QuickBooks Online. Say goodbye to the struggle of manually entering data in QuickBooks. Therefore, it reduces your business expenses for hiring staff to do this tiresome task.
Prominent features you get when you integrate QuickBooks Online with Magento
1. Boost overall Sales and improve the customer experience
2. Cuts down on operational and labor costs.
3. Auto consistent data across systems quickly.
4. Take control of your business by having accurate accounting information transferred from the Magento store.
5. Synchronize and Update Products, orders, and Invoices.
6. Supports Multistore & Multi-Language.
7. Lifetime Support & Lifetime Extension Upgrades for free.
8. Friendly user interface and easy management.