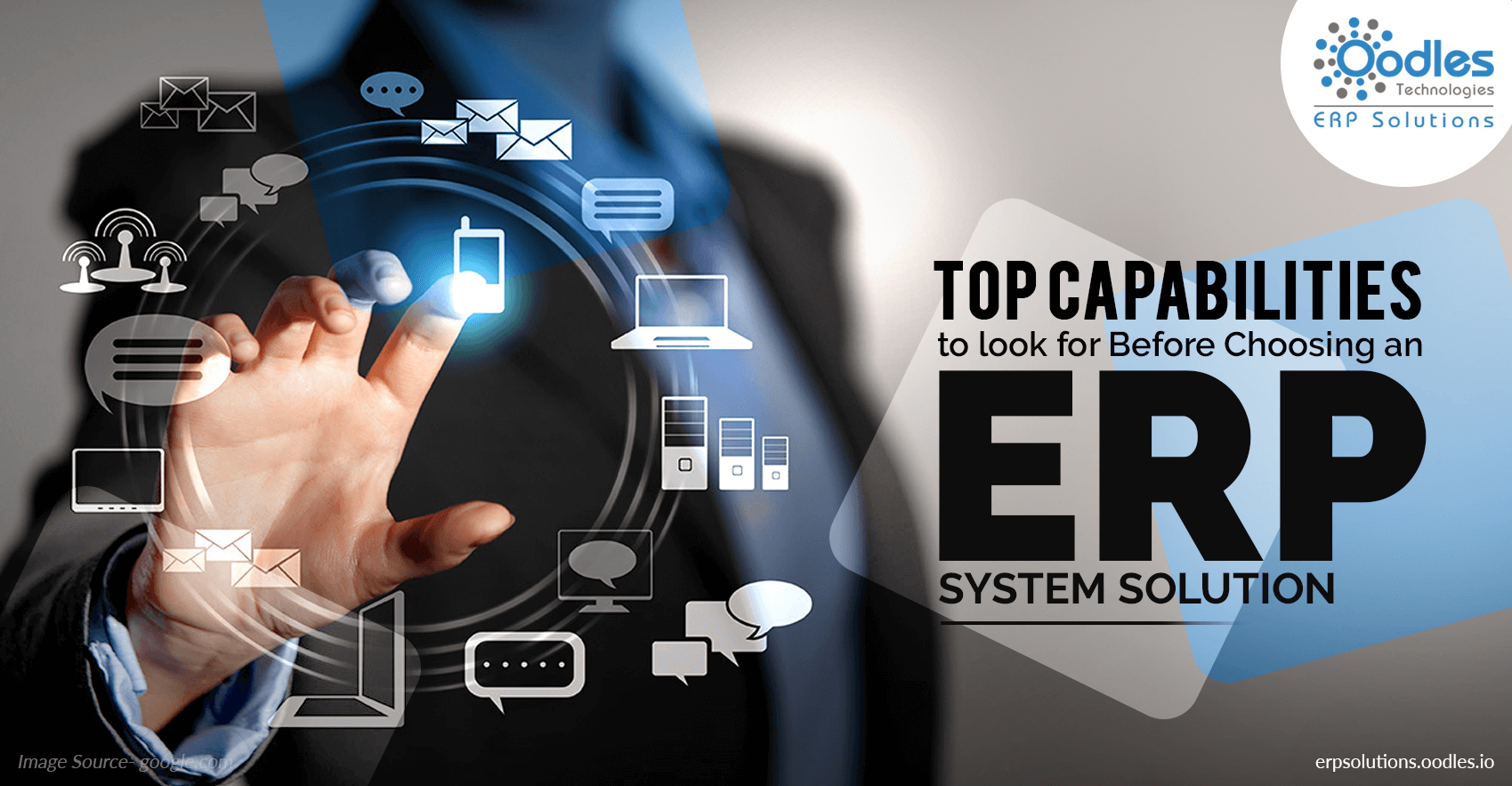 ERP landscape is growing at a rapid speed and has now become a well-evolved market. It is populous with a lot of matchless software tools for industries, multiple use cases, and budgets. Companies have a lot of options when it comes to choosing an ERP system solution. A business must have integrated information systems to be competitive and improve business productivity.
Before selecting an ERP system solution, you will need to look for a number of factors in it. Let's try to know the key capabilities to bear in mind that will help you to choose the best ERP system solution.
1. Finances
An ERP system solution should have strong finance feature that can give you an overview of your finances, so you can get accurate real-time information anytime or anywhere. A strong financial analysis and planning play a crucial role in the success of any business. The ERP system solution should make sure companies do their financial reporting with an integrated accounting and payment software. It should provide real-time information on expenses and revenue contribution to enhance financial performance. The factor to give accurate real-time financial information as well as improving cash flow is what you need to consider.
2. Customer Relationship Management (CRM)
An ERP system solution integrated with CRM is essential for any business to help maximize its success. It should give a comprehensive view of your company's customers and combine all detailed customer information (including contact information, order history, and billing/shipping details) in a centralized location. This will enable salespeople and marketing persons to better address the customer choices, their needs, and buying patterns. It should be capable of managing invoices, giving real-time and relevant information. By this, employees will be able to see the status of customer orders and hence, update them throughout the process.
3. Supply Chain Management
There are several ERP system solutions in the market developed especially for manufacturing, retail, distribution, and various such industries, but an ERP system solution absolutely should have the ability to monitor and help in supply chain operations. Choose an ERP software solution that can monitor supply, demand, logistics, manufacturing status and distribution of finished products in real-time. Your ERP integrated with SCM should play a role in removing inefficiency and reducing waste and help identify products that go missing.
4. Human Resource Management
HR Department handles one the most important aspects of your business which is your staff. Look for features like Workforce Management, Time and attendance management, payroll management, training assignment, and recruitment while choosing an ERP system for your company (business). Also, it should be able to provide you greater visibility to employee resources to identify shortfalls associated with them.
I hope this information will be helpful to you while selecting an ERP system solution with its top key functionalities.