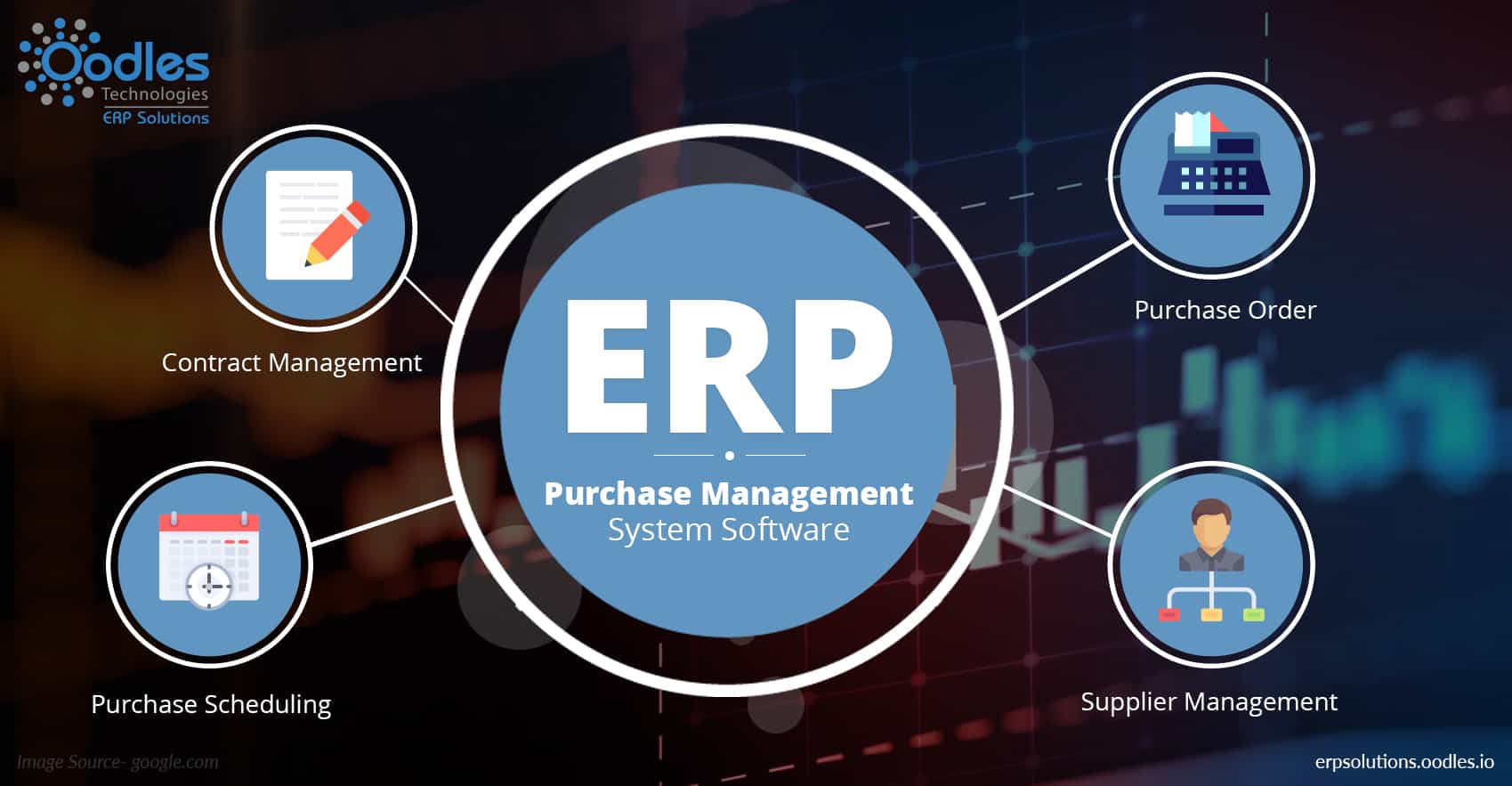 From creating many automated systems to handling human resources tasks to managing or organizing all development and manufacturing activities, an ERP software deals with all and has numerous benefits and variety of uses. In addition, an ERP purchase management system software can smoothen your purchasing activities. It can help businesses to improve the processes that deal with purchase writing and tracking.
Let's dive into the understandings of purchase management, and what an ERP software solution can offer to purchase management chain in a business or industry.
What is Purchase Management?
Purchasing management is an act of managing good and services from suppliers. In purchase management, the primary work is to obtain these goods at the right price without compromising on quality. A business will fail to survive if it buys a product at a cost which is greater than the profit it makes on selling the actual product. Thus, the prime objective in purchase management is to buy at a lower cost, gain profits and maintain a good and healthy relationship with suppliers.
Some benefits of Purchase Management:
1. Effective purchasing decisions and cost savings
2. Accurate information about the number of products which saves you from wastage of goods.
3. Easy to work on by all departments.
4. Streamlines all purchasing activities.
5. Manages operations such as purchase order writing and supplier performance tracking.
6. Improve cash flow and increase profits.
Now, read on to how an ERP purchase management system software can streamline the purchase management:
A lot of effort and time goes into managing all the purchasing tasks including purchase and shipping orders, checking inventory, making a purchase history, creating tracking numbers, coordinating with suppliers, and incoming shipments. However, by integrating an ERP purchase management system software can make this tedious work easy by automating pertaining processes and giving accurate data results.
Here are some of the features of an ERP purchase management system software that can smoothen your purchasing activities:
Purchase order:
An ERP Purchase order system can track and records purchase orders more efficiently. Every Purchase order system requires a request to deliver a thing or product within a time constraint. It has the ability to incorporate specific lines that relate to specific items. Further, they can allow for many delivery days to be specified.
Contract management:
An ERP system is considered to be as "the financial hub of business" when it is combined with managing contracts. You don't need to be anxious about messing up with missed deadlines or missed payments. It's because an ERP purchase management system software can handle and take care all of its tasks.
Supplier audits and relationship management:
These two modules are different but are related to each other. Supplier audits will let you keep an eye on vendors and suppliers with whom you are in contact. And this is the key to making sure the quality of products and services. Supplier relationship management gives you a spot to record conversations between both key parties, audits or more. Thus, these supplier relationship management abilities in ERP purchase software is vital. Because it gives real-time information about the supplier liabilities & responsibilities to maintain a lifelong transparent relationship with these stakeholders.
Purchase scheduling:
ERP software system is capable of scheduling the purchases on different dates as per your requirement against the same purchase order.
In a nutshell, an ERP Purchase Management System software is a package solution which is helpful for managing your purchasing and order management while you saving money on labor costs as well. LAst, it is not only capable of minimizing inventory errors and giving an accurate analysis of product sales but also ensures that a product doesn't go missing.