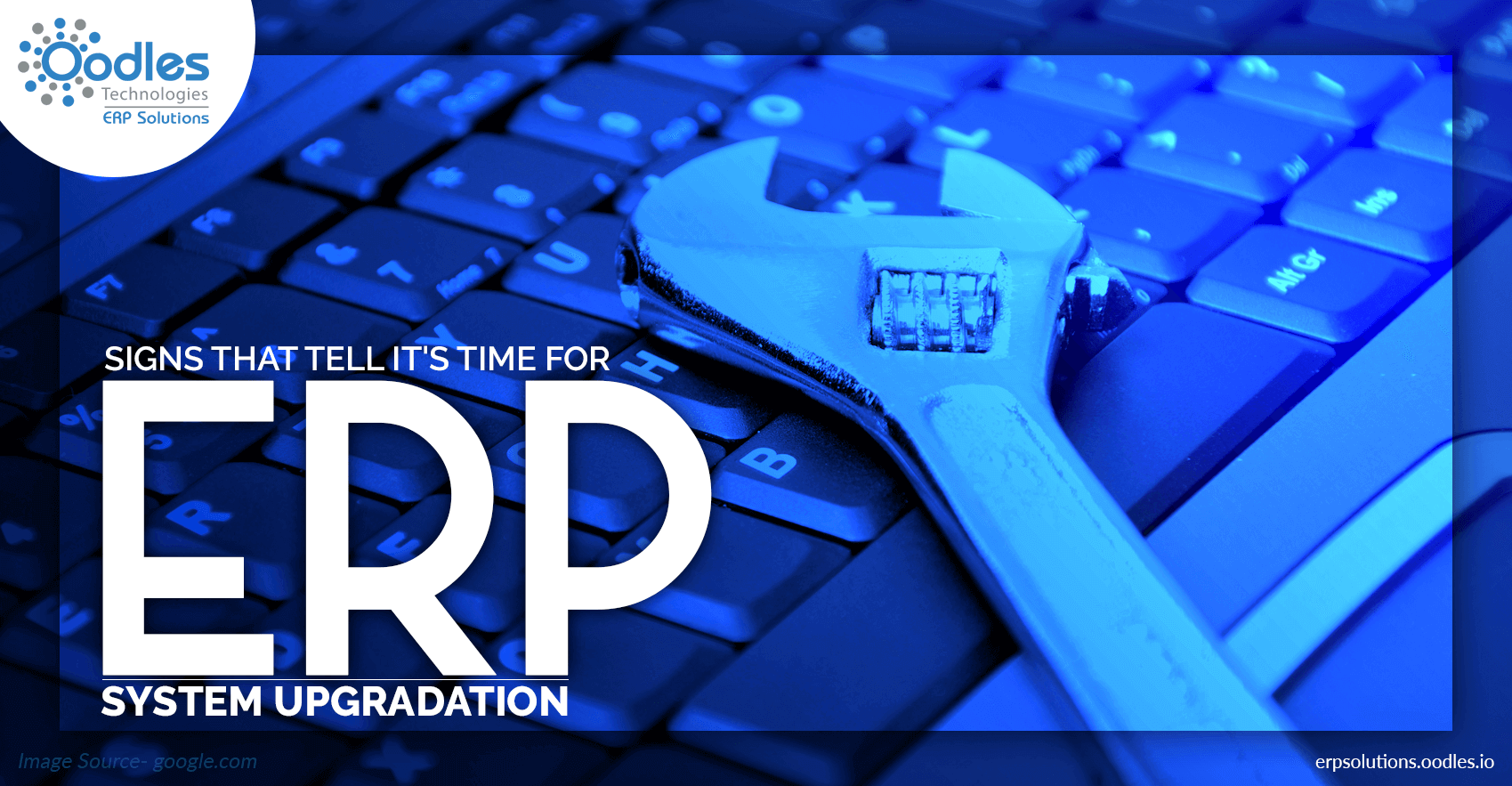 A considerable amount of time is spent by businesses on debating internally whether or not it's the time to upgrade their outdated ERP systems. This decision is hard to make because you are unsure how to know whether you should modernize your current ERP system or not. Some firms may have skepticism about the disruption associated with the ERP system upgradation as to update them require more money to be spent on them. Upgrades improve functionality and provide other essential features that you should not ignore.
So, to help you out of the confusion of when it's time for  ERP System Upgradation, we have come up with some key signs you should take notice.
1. Lack of mobile functionality
Adopting a new trend to reduce costs, increase productivity and boost an employee's well being, organizations are increasingly going remote and operating on the move. But then your ERP software needs to embrace this change in culture by letting you access particular features on your smartphone, despite being in any location.
However, at this time, the mobile apps cannot offer you the same level of insights and features that a software on a desktop will show. Applications like Unit4's Travel and Expenses allow you to capture and enter expenses on the move. And this sets a good example how mobile apps can make a huge impact on ERP system efficiencies.
2. The paucity of quality features
As the time advances, the features which were not regarded important or valuable at the time of implementing your first ERP software, are expected to be fairly a standard practice in your industry or modern ERP. If you still have that technology or feature that is not going to give any benefit, then it is better not to risk your business. Not adopting new technology will put in a position where you would not be able to keep pace with change.
It is going to harm your progress if your competitor is faster than you in implementing new technologies.
Altogether, You should remain active for making the best of standard features as well as using cutting-edge technologies to get ahead in the competitive ERP market.
3. Integration issues
A business' efficiency depends on how seamlessly your business solution systems integrate with other systems.
Having an ERP system that has integration problems in working with CRM or accounting is a problem for your business. This can lead to improper communication between systems and thus creates double data entry processes. Also, an inefficient workflow will prevail in this situation.
Consequently, it is going decrease inefficiencies and an increase in multitude manual work. Your ERP software needs to cooperate with current platforms, browsers, and modern protocols. So, latest ERP software should be open to integration.
I hope these points will help you to find out the right time for your ERP system upgradation.